Platforms for gene discovery – Developing systems to connect rare diseases communities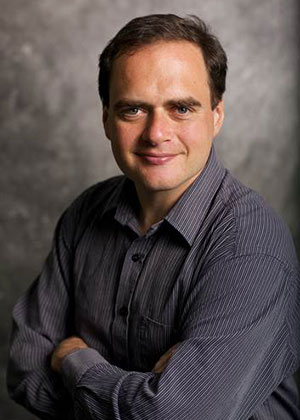 Photo: Dr. Michael Brudno is an Associate Professor with the Department of Computer Science at the University of Toronto and Director of the Centre for Computational Medicine and Senior Scientist, Hospital for Sick Children.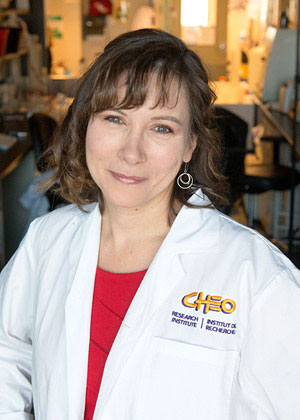 Photo: Dr. Kym Boycott is a senior scientist at the Children's Hospital of Eastern Ontario Research Institute and an Associate Professor of the Faculty of Medicine at the University of Ottawa.
"PhenomeCentral securely stores and compares clinical and genetic information on patients with undiagnosed rare diseases. This will enable faster diagnoses and more efficient identification of the genetic cause of rare diseases."
- Dr. Michael Brudno
Issue
The availability of low-cost genome sequencing has allowed for the identification of the molecular cause of hundreds of rare genetic diseases. Solved diseases, however, only represent the "tip of the iceberg". Because the pathogenic association in multiple unrelated individuals, a larger number of genetic diseases remain unsolved due to difficulty identifying multiple families. Many clinicians and scientists are now tackling these remaining undiagnosed rare diseases, which may be present in only a handful of individuals seen at different hospitals in different countries and sequenced by different centers.
Approach
Advancing rare disease research is a global effort, but the rarity of conditions makes it difficult to collaborate. Through the co-leadership of Dr. Mike Brudno and Dr. Kym Boycott, PhenomeCentral - a novel online hub that matches patients with similar genotypes and phenotypes - has been created.
Clinicians upload information to the database which then automatically and anonymously matches patients with similar genome mutations and symptoms. When a possible match is made, the clinicians caring for these patients are connected to investigate further. By integrating advanced technologies that are accessible globally, doctors are able to provide the highly beneficial care and diagnosis to patients worldwide.
Impact
PhenomeCentral connects clinicians and scientists to rapidly increase the discovery of genes responsible for rare diseases, thus enabling faster diagnoses for patients.
Date modified: