From mutation to disease – Understanding the causes of rare diseases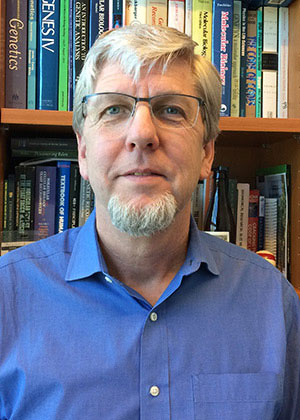 Photo: Dr. Phil Hieter is a Professor in the Michael Smith Laboratories in Vancouver and Professor in the Department of Medical Genetics and Department of Biochemistry and Molecular Biology at the University of British Columbia.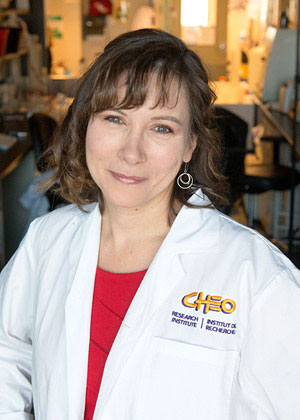 Photo: Dr. Kym Boycott is a senior scientist at the Children's Hospital of Eastern Ontario Research Institute and an Associate Professor of the Faculty of Medicine at the University of Ottawa.
"Building on Canada's proven leadership in rare disease gene discovery, we will enable connections between clinicians and basic scientists to move our discoveries forward and develop new therapies."
- Dr. Phil Hieter
Issue
Identifying mutated genes is just the first step in helping patients with rare diseases. Researchers also need to understand how these mutations alter gene function to begin thinking about possible treatment strategies.
Approach
Dr. Phil Hieter at the University of British Columbia and Dr. Kym Boycott at the Children's Hospital of Eastern Ontario are leading a national network called Rare Diseases: Models and Mechanisms (RDMM) that will connect clinicians working with patients affected by rare diseases with research scientists across the country. Together, they will develop a better understanding of the molecular function of the genes causing rare diseases, and how mutations in these genes impact biological processes.
The network will enable the members of the Canadian biomedical community to integrate and share their resources and expertise. They will work together to provide insights into newly discovered rare disease genes. This network will award approximately 90 "catalyst" grants over three years, linking the most relevant scientists and clinicians to investigate disease genes by supporting immediate cooperative experiments, with the potential to develop into long-term collaborations.
Impact
The work of the RDMM will lead to improved understanding of how specific gene mutations cause rare diseases, which will ultimately generate therapeutic leads and improved outcomes for patients.
Date modified: