Networks of Centres of Excellence: Success stories
The Networks of Centres of Excellence (NCEs) make strategic investments in focused scientific areas to maximize Canada's research strengths. These networks are jointly funded by the Canadian Institutes of Health Research (CIHR), the Natural Sciences and Engineering Research Council (NSERC), and the Social Sciences and Humanities Research Council (SSHRC).
The following are health related success stories from the Networks of Centres of Excellence (NCEs):
Allergy, Genes and Environment network (AllerGen)
Understanding asthma risk - Genetic factors may help predict which children will develop pollution-related asthma
Overview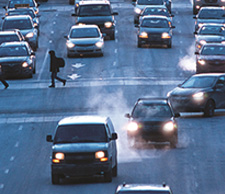 Having a specific genetic profile may increase a child's risk of developing asthma when exposed to traffic pollution. As part of the Traffic, Asthma and Genetics (TAG) study, Drs. Michael Brauer and Christopher Carlsten at the University of British Columbia, along with Canadian and European collaborators, have found that children with a specific variation of the gene GSTP1 have a significantly higher susceptibility to air pollution-related asthma. The TAG study is supported by AllerGen, one of the Networks of Centres of Excellence of Canada (NCEs). AllerGen brings together leading Canadian researchers, as well as public and private partners, to reduce the burden of allergic disease.
Impact
The TAG study is producing a body of evidence that could ultimately help reduce the negative health impacts of traffic-related air pollution. For example, with a solid understanding of how air pollution affects asthma risk, and who is most vulnerable, policy-makers will be able to introduce evidence-based guidelines for land development and pollution reduction.
Stem Cell Network
Making the most of what we have - Boosting the number of stem cells in umbilical cord blood
Overview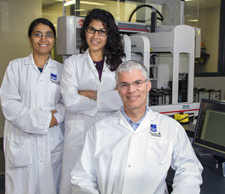 Umbilical cord blood is a promising source of stem cells for treatment of diseases, such as blood cancers. Unfortunately, there are a limited number of usable stem cells found within a single unit of cord blood. However, in 2014, Dr. Guy Sauvageau at the University of Montreal led a Canadian team to a major discovery that could allow researchers to dramatically boost the stem cell content of cord blood. Using a molecule known as UM171, Dr. Sauvageau's team was able to expand the number of cells in a single unit of cord blood as much as tenfold. This promising study was supported by the Stem Cell Network, one of the Networks of Centres of Excellence of Canada (NCEs). The Stem Cell Network invests in strategic, collaborative research and works to accelerate the development of new stem cell-based therapies.
Impact
Although the creation of a national public cord blood bank in 2013 – an effort supported by the Stem Cell Network – promises to broaden access to treatments for many Canadians, many research hurdles remain. Dr. Sauvageau's discovery, now moving into clinical trials, could help address these barriers, and provide new treatment options to millions of patients in Canada and around the world.
Dr. Guy Sauvageau at IRIC – Radio-Canada's 2014 Scientist of the Year
CQDM (formerly Quebec Consortium for Drug Discovery)
A breakthrough in diabetes - New blood test may speed up drug development
Overview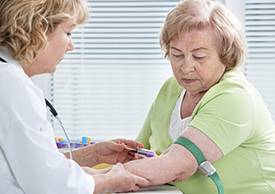 Diabetes, a chronic disease affecting a growing number of people, is caused by the loss of function of the insulin-producing islet cells in the pancreas.  In order to develop new and improved diabetes drugs, researchers must have an accurate method for monitoring pancreatic islet function, but until recently, no such method existed. Caprion, a Montreal-based proteomics company, has developed a new technology for assessing pancreatic islet function with a simple blood test.  Caprion's technology is based on its unique set of biomarkers – a chemical signature – that indicate how well the islet cells are functioning. The project, led by Dr. Eustache Paramithiotis, was supported by CQDM. The consortium is one of the Business-Led Networks of Centres of Excellence, which are part of the Networks of Centres of Excellence (NCEs).  CQDM brings together researchers and partners to promote drug discovery.
Impact
This important discovery will provide a better understanding of diabetes disease progression and of the effect of diabetes drugs, and can be used to accelerate the development of new therapies which will have ground breaking benefits for diabetes patients. The project has enabled Caprion to further demonstrate the value of its proteomic platform, win major contracts with large U.S.-based pharmaceutical companies, and garner further interest from several CQDM pharmaceutical members. The new technology assisted Caprion in launching its own diagnostic division, which created new life science jobs in Montreal.
Promoting Relationships and Eliminating Violence Network (PREVNet)
Supporting kids in the fight against bullying - A community-based program is having an impact across Canada
Overview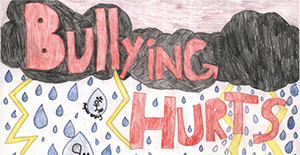 The Walk away, Ignore, Talk it out, Seek help (WITS) Programs are designed to build communities that support kids who seek help for bullying. Originally developed by school-police liaisons and elementary school staff in British Columbia, the programs provide free online resources, such as lesson plans, training and posters, to help teachers and community leaders implement WITS. The WITS programs recruit teachers, students, community leaders and parents to be active participants in the effort to create safe schools. After early success with the programs, school-police liaisons started the Rock Solid Foundation, a not-for-profit group that raises funds to help schools across Canada adopt the WITS Programs. Dr. Bonnie Leadbeater, a researcher at the University of Victoria, signed on to evaluate the effectiveness of the programs. Both WITS and Dr. Leadbeater's research have been supported by PREVNet, one of the Knowledge Mobilizationd NCEs, which are part of the Networks of Centres of Excellence of Canada (NCEs). PREVNet researchers are working to create safe, bullying-free environments for children.
Impact
Dr. Leadbeater, PREVNet, the Rock Solid Foundation and the RCMP's National Youth Officer Program have worked in partnership to spread WITS. There are now more than 600 schools across Canada and the United States participating and the program has led to measurable, sustained reductions in bullying. In 2013, the WITS programs received the CIHR Partnership Award in recognition of its success.
MaRS Innovation
It's all connected- Using Big Data to track infectious diseases
Overview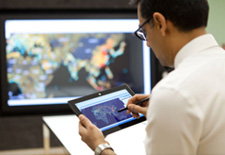 In our highly interconnected world, infectious diseases like Ebola spread faster and farther than before, having profound health and economic consequences. In addition, factors such as human population growth, urbanization, changes in interactions between animal populations and climate change are speeding up the emergence of new infectious diseases. To help address this growing issue, BlueDot, the commercial arm of the BioDiaspora research project, has developed an early-warning system that is now helping governments and businesses anticipate epidemic threats and make smarter decisions to prevent or mitigate their impacts. BlueDot was established as a social benefit corporation through a partnership between MaRS Innovation and St. Michael's Hospital in Toronto. MaRS Innovation is one of the Centres of Excellence for Commercialization and Research (CECR), which are part of the Networks of Centres of Excellence (NCEs). MaRS Innovation increases the social, health and economic benefits of research through commercialization. 
Impact
BlueDot has developed a web-application that is being used by international public health agencies, including the Canadian Department of Foreign Affairs Trade and Development and the World Health Organization, to support decisions around the current Ebola epidemic. In December 2014, it secured additional investment from China-based Horizons Ventures, and is also creating training and job opportunities for trainees and new graduates from many different scientific disciplines.
Centre for Drug Research and Development
Treatment that sticks - A new drug delivery system could improve bladder cancer treatment
Overview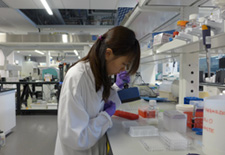 Bladder cancer is the fourth most common cancer, and it has the highest lifetime cost of treatment of any form of the disease. The challenge in treating bladder cancer is that drugs are not well-absorbed and only stay in the bladder for as long as the patient does not urinate. Drs. Helen Burt and Don Brooks at the University of British Columbia and the Centre for Drug Research and Development (CDRD) co-developed new molecules that can stick to the bladder wall and improve drug absorption to improve its ability to kill tumour cells. CDRD is one of the Centres of Excellence for Commercialization and Research, which are part of the Networks of Centres of Excellence (NCEs). CDRD translates basic science discoveries into investment opportunities for the private sector.  
Impact
CDRD founded a spin-off company, Sitka Biopharma, around this novel drug delivery platform technology to continue the work on bladder cancer and other diseases. Sitka is now working to raise $2 million in new private sector investment from the US and Canada to advance its program into clinical studies. If the trials are successful, the new molecules could help improve treatment outcomes of bladder cancer patients.
NeuroDevNet
Understanding autism in families - A research collaboration is building a crucial repository of behavioural and biological data on autism
Overview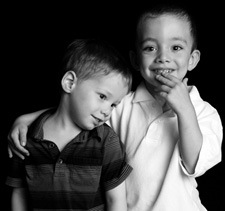 Drs. Lonnie Zwaigenbaum and Susan Bryson lead a national research program aimed at identifying the earliest signs of autism spectrum disorder (ASD), to ensure children are diagnosed as early as possible and can receive effective intervention. They have used innovative approaches to characterize the early development of infants at risk of ASD. As part of this effort, they have partnered with researchers in the US on a new initiative which promises to gain deeper insights into genetic and environmental factors that affect a child's risk of developing ASD. In partnership with Dr. Stephen Scherer, a genetic scientist, the researchers are building a collection of biological samples from over 400 families with at least one child who has received an ASD diagnosis, as well as a younger infant sibling. From this biorepository, the researchers will be able to assess whether genetic variants shared between siblings predict which infants will go on to develop ASD. A collection of partners have helped make this project possible, including Autism Speaks and the US-based Simons Foundation for Autism Research. The research is also supported by NeuroDevNet, one of the Networks of Centres of Excellence of Canada (NCEs). NeuroDevNet seeks to translate new knowledge about brain development into health benefits for people with neurodevelopmental disorders.
Impact
If genetic variants are associated with risk of ASD in this infant sibling group, that could pave the way for the use of genetic testing in other infants to help accelerate the diagnostic process. These variants, in combination with early behavioral features, may ultimately help heath care professionals detect ASD earlier in a child's life and start the best treatment as soon as possible.
Date modified: