A Portfolio for Health Innovation – Canadian Institutes of Health Research Annual Report 2013–14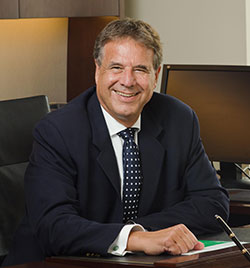 President's Message
The past fiscal year marked the final chapter of our ambitious and leading-edge strategic plan, Health Research Roadmap.
As an organization, the Canadian Institutes of Health Research (CIHR) has achieved a great many objectives pursuing the commitments first identified in Roadmap, achievements that contribute critically to our broader goals of research-inspired improvements in human health, health care services and health innovation.
In 2013–14, in support of forward-looking and competitive investigator-initiated research, we reached a significant milestone with the introduction of pilot competitions for the new Foundation funding scheme and for revised, evidence-informed peer review processes for grants. The modernization of CIHR's funding programs to create a more sustainable platform for health innovation has stood out as a long-overdue area for action, and over the past year, we continued to demonstrate tangible progress.
These accomplishments have been complemented by important advances in a number of strategic research priorities, another vital area of effort in CIHR's portfolio of activities.
For example, in the past fiscal year, provinces and territories responded overwhelmingly to the vision of Canada's Strategy for Patient-Oriented Research (SPOR). By the end of the year, with Health Minister Rona Ambrose, we were able to formally launch SPOR SUPPORT units – a tool for merging research excellence with locally driven health innovation goals – in two provinces. CIHR also received ambitious and well-partnered proposals for SUPPORT units in several other provinces, with still more to come. The next fiscal year will be another busy year for SPOR.
In 2014–15, CIHR will release its new strategic plan, which will build and expand on achievements reached with Health Research Roadmap. CIHR is in the business of mobilizing research excellence to drive improvements in the health of Canadians and to propel health innovation at all levels. We have set out to challenge both ourselves and the extended health research community to rethink what it takes to translate knowledge gained through research into real-world impact. As the 2013–14 CIHR annual report makes clear, we have made progress toward this goal and are well positioned for further gains in the future.
Alain Beaudet, MD, PhD
President, Canadian Institutes of Health Research
Date modified: