Susan Zimmerman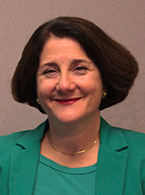 Susan Zimmerman is the Executive Director of the Secretariat on Responsible Conduct of Research in Ottawa. SRCR is responsible for the implementation of the Tri-Agency Framework on Responsible Conduct of Research on behalf of the Canadian Institutes of Health Research (CIHR), the Natural Sciences and Engineering Research Council (NSERC) and the Social Sciences and Humanities Research Council (SSHRC). The Secretariat is also responsible for the Tri-Council Policy Statement: Ethical Conduct for Research Involving Humans.
She is a lawyer whose career has focused on health law and public policy. A native of Montreal, Susan received her undergraduate degree from Bryn Mawr College, civil law and common law degrees from McGill University, and a Master of Laws from the University of Toronto. Her professional experience includes positions as a senior research associate at the Centre for Medicine, Ethics and Law at McGill University, Director of Legislation and Law Reform at the Canadian Bar Association, legal counsel at Health Canada and Director of Research for the Law Commission of Canada. Prior to her appointment to the Secretariat in September, 2007, Ms Zimmerman was a member of the Health Law Group at the Toronto office of a national law firm, where she represented health care institutions and a variety of health care professionals.
Ms Zimmerman has also been a university lecturer in health law and ethics and a member of research ethics boards.
Date modified: