Dr. Vardit Ravitsky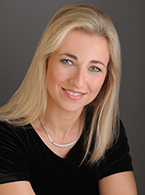 Affiliation
Associate Professor, Bioethics Programs
School of Public Health
University of Montreal
Committee membership
Standing Committee on Ethics
Biography
Vardit Ravitsky, PhD, is Associate Professor at the Bioethics Programs within the Department of Social and Preventive Medicine of the School of Public Health at the University of Montreal. She is also Director of the Ethics and Health Branch of the CRE, an interuniversity research center in ethics (previously the CRÉUM: Centre de recherche en éthique de l'Université de Montréal).
Ravitsky is an elected Board member and Treasurer of the International Association of Bioethics (IAB). She is a member of CIHR's Institute Advisory Board on Research Excellence, Policy and Ethics. Previously, she was a Board Member and Ethics Designate of CIHR's Institute of Genetics (IG) and Co-Chaired this Institute's "GE3LS and Health Services & Policy Research Priority and Planning Committee" (GE3LS stands for Genomics research and its Ethical, Economic, Environmental, Legal and Social aspects). Ravitsky is member of the University of Montreal's Public Health Research Institute (IRSPUM), of the Quebec Reproduction Network (RQR), and of the Canadian Fertility and Andrology Society (CFAS). Previously, she was faculty at the Department of Medical Ethics, School of Medicine, at the University of Pennsylvania. She was also a Senior Policy Advisor at CIHR's Ethics Office and a GE3LS consultant to Genome Canada.
Prof. Ravitsky's research focuses on reproductive ethics and the ethics of genetic and genomics research. Her research interests in bioethics also include research ethics, health policy and cultural perspectives. She is particularly interested in the various ways in which cultural frameworks shape public debate and public policy in the area of bioethics. Her research projects are funded by CIHR, FRQSC, SSHRC, and Genome Canada. She published over 100 articles, book chapters and commentaries on bioethical issues, and is lead-editor of "The Penn Center Guide to Bioethics".
Born and raised in Jerusalem, Ravitsky brings international perspectives to her research and teaching. She holds a BA in philosophy from the Sorbonne University in Paris, an MA in philosophy (with a specialization in bioethics) from the University of New Mexico in the US, and a PhD in philosophy (with a specialization in bioethics) from Bar-Ilan University in Israel. She was a post-doctoral fellow at the Department of Bioethics of the NIH and at the National Human Genome Research Institute (NHGRI).
Date modified: