IG Featured research
Rare disease research
Supporting cutting-edge rare disease research
The E-Rare-3 results of the 7th Joint Call for European Research Projects on Rare Diseases (JTC 2015) were announced in late 2015, and Canadian researchers are involved in 9 of the 21 projects selected for funding, showcasing Canada's leadership in the field.
Read about Canadian researchers' projects >
Rare insight: Research improving lives of people with rare diseases
Patients affected by one of the more than 7,000 rare diseases face significant challenges, ranging from obtaining a correct diagnosis to the availability of treatment and care. While individually uncommon, collectively, these diseases impact more than three million Canadians.
Find out more about the impact of this research >
Featured researchers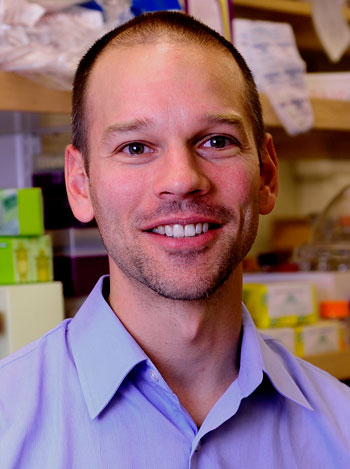 Dr. Scot Leary
Functional genetic investigation of the mitochondrial regulation of copper homeostasis
Date modified: