Perfect timing for cutting the umbilical cord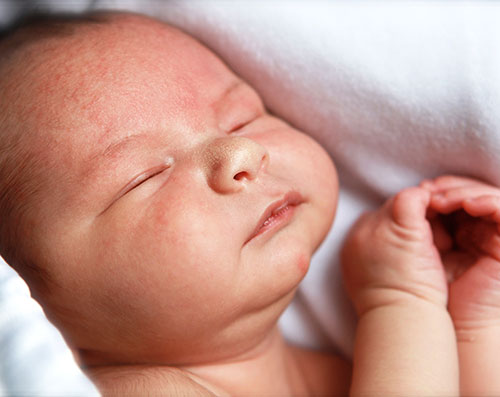 While slightly higher risk for jaundice, delaying cutting the umbilical cord can provide important advantages.
At the time of birth, the infant is still attached to the mother via the umbilical cord, which is part of the placenta. The clamping of the cord is one part of the stages of labour and the timing can vary according to clinical policy and practice. Although early cord clamping has been thought to reduce the risk of bleeding after birth (postpartum haemorrhage), this Cochrane Review of 15 randomised trials involving a total of 3911 women and infant pairs showed no significant difference in postpartum haemorrhage rates when early and late cord clamping (generally between one and three minutes) were compared. There were, however, some potentially important advantages of delayed cord clamping in healthy term infants, such as higher birthweight, early haemoglobin concentration, and increased iron reserves up to six months after birth. These need to be balanced against a small additional risk of jaundice in newborns that requires phototherapy.
This review is available through the The Cochrane Library, which contains more than 5,300 research reviews produced by an international network of over 28,000 research experts and consumer representatives from 120 countries. CIHR funds the Canadian Cochrane Centre as part of its mission to facilitate evidence-based health decisions.
Date modified: