Canadian Institutes of Health Research Annual Report 2012–13: Innovative, Strategic, Current
Address Health and Health System Research Priorities

Seizing Opportunities and Filling Gaps Through Strategic Initiatives
The Canadian Institutes of Health Research (CIHR) and its Institutes have established a record of successful research investments. This support has helped researchers build multidisciplinary teams and networks of scientists focused on collaboration, not competition. The outcome has been actionable results in a number of areas of strategic importance – obesity, nano/regenerative medicine, palliative care, HIV/AIDS, mobility and aging, to name a few.
Leverage the strengths of multiple CIHR Institutes and partners focused on a single goal
In the past fiscal year, CIHR continued to build on and refine this successful model. The result is a set of new signature initiatives, focused on a single goal, that leverage the strengths of multiple CIHR Institutes and partners. Typically, these initiatives direct attention to areas where there is already a strong base of research as well as an opportunity to dramatically advance the field and produce new and effective health interventions for patients.
Epigenetics, the study of how environmental factors alter the way in which genes are expressed, is one such promising research area where CIHR Institutes and partners have combined resources. In 2012–13, Health Minister Leona Aglukkaq announced $41 million in funding for the Canadian Epigenetics, Environment and Health Research Consortium.
The Government of Canada also announced funding decisions for the Personalized Medicine signature initiative. Seventeen research teams each received grants of up to $10 million in funds from CIHR, Genome Canada, private industry, provincial funding organizations and other sources. The grants were awarded to the research teams with the strongest potential to produce important outcomes within four years.
Collectively, these and other CIHR signature initiatives are aligned with and contribute to the broader Strategy for Patient-Oriented Research (SPOR).
Ensure that the right patient receives the right treatment at the right time
SPOR is sharply focused on a single objective – ensuring that the right patient receives the right treatment at the right time. This clarity of purpose helps form an anchor point for CIHR's strategic initiatives. At the same time, the scope of research required to achieve this goal – identifying new strategies for prevention, diagnostics and treatment while also evaluating the economic and clinical effectiveness of existing treatments – will be well supplemented by the contributions of CIHR's signature initiatives.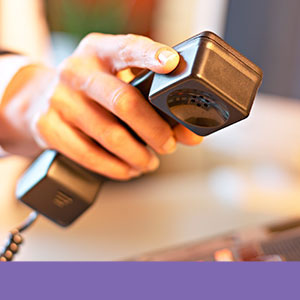 Tell me what I really need to know about telehealth
With an aging population, Canada faces challenges caring for people with chronic diseases using already overstretched health care systems. Many care providers are investigating the use of home-based telehealth services – Internet and telephone consultations and video conferencing – to maximize limited resources and improve quality of care. As part of this investigation, decision makers must sort through and analyze thousands of publications describing existing research on implementing home-based telehealth. Inconsistent approaches and variable methodologies used in the original studies have complicated the process.
Funded by CIHR, a University of British Columbia team led by Dr. Sandra Jarvis-Selinger recently completed two years' work distilling five years of published research on home-based telehealth into an easily accessible and usable web-based format. Made available early in 2013, the dynamic, searchable website provides provincial health authorities with a single source of concise, consistent information on the cost-effectiveness, clinical outcomes and patient/provider experiences of home-based telehealth services for diabetes, cardiovascular disease, stroke, chronic obstructive pulmonary disease, asthma and renal disease. Designed for application across Canada, the findings were compiled and disseminated with direct input from a team of B.C.-based telehealth experts, health professionals and patient advocates.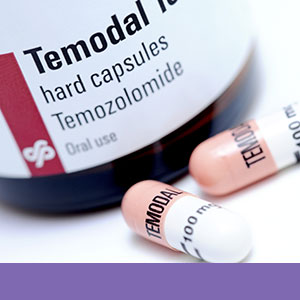 Researcher's work adds years to survival rates in brain cancer
Glioblastoma multiforme (GBM) is the most common and aggressive form of brain cancer – every year over 1,100 Canadians are diagnosed with it. An international study found that using the oral chemotherapy agent temozolomide (known as TMZ or Temodal®) with radiation after surgery more than doubled the two-year survival rate of younger patients with GBM. Since the study, whose Canadian arm was led by Dr. Gregory Cairncross of the University of Calgary, the combination therapy with TMZ and radiation has become standard GBM care.
In 2012, Dr. Cairncross was the lead author of a Journal of Clinical Oncology study reporting that using a drug combination called PCV (procarbazine, lomustine, vincristine – a predecessor to TMZ) with radiation increases average survival rates to 15 years from 7 years for patients with less aggressive brain cancers called oligodendrogliomas. Building on the work of Dr. Cairncross and others, Toronto-based researchers Drs. Normand Laperriere of Princess Margaret Hospital and James Perry of Sunnybrook Health Sciences Centre are leading an international trial to examine whether TMZ combined with radiation has the same positive effects on elderly GBM patients.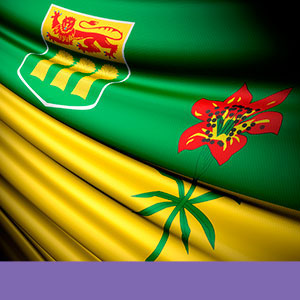 Research helps Saskatchewan transform its health care system
Before Saskatchewan began transforming its health care system in 2010, provincial decision makers wanted to know what had and hadn't worked in other jurisdictions – and why. There was also some urgency: they wanted to know within six months so they could set to work. Through CIHR's Expedited Knowledge Synthesis Program, the University of British Columbia's Dr. Allan Best and his colleagues at Vancouver's InSource Research Group conducted a "rapid realist review" of 84 academic studies of "large system transformations" in health care. They were able to condense the findings into a handful of simple rules to guide Saskatchewan as it began its reforms.
Working in close collaboration with policy makers and care providers, the research team examined how to adapt those rules to the realities of the provincial health care system and find ways to apply them for optimal outcomes. The Ministry of Health leaders were so impressed with the results of the process, they recently invited Dr. Best and the InSource team to guide them in implementing their new "lean management" approach. "We're looking for what the research can tell us regarding what we should be thinking about and the kind of results others have had, good and bad, to help guide us on our way," says Kathleen Peterson, Director of Health System Planning for the Saskatchewan Ministry of Health.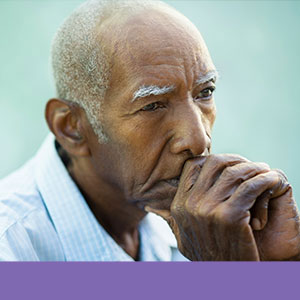 Using deep brain stimulation to alleviate chronic depression
Approximately 10 to 20% of persons with chronic depression do not respond to medications and treatments prescribed to address this mood disorder. To treat those who are currently beyond help, researchers have been testing a technology called deep brain stimulation (DBS). Currently, over 100,000 patients have received DBS, and the technique has been used successfully on numerous patients with movement disorders such as Parkinson's disease. With DBS, electrodes are implanted in the brain to deliver low voltage electricity controlled by a pacemaker.
Dr. Andres Lozano of the University of Toronto published the results of a non-randomized, open-label study of DBS to treat major depression involving three centres and 21 patients. In the experiment, the research team used DBS to reduce neuron activity in a specific region of the brain that previous studies have linked to sadness. The study, published in the Journal of Neurosurgery, reported that 29% of patients achieved a 50% reduction in depression rating scores. When calculated at a 40% reduction in depression, considered as clinically significant, DBS helped 62% of patients.
Date modified: