IHSPR Newsletter - April 2013
Table of Contents
---
Message from Dr. Robyn Tamblyn, IHSPR Scientific Director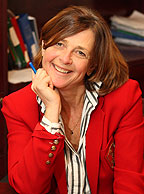 Hello IHSPR community! As we begin to transition into a brighter and warmer season there are many upcoming events that will encourage engagement related to Canada's health care obstacles and opportunities.
As a research community, we are constantly challenged to evaluate new ways of improving access to, and quality of, care, governance and funding structures. Our system requires the use of emerging tactics which hone in on new and novel approaches to collect, interpret and respond to health information. Investment in "big data" to support these goals has the potential to tackle these issues and transform how the health care system interacts with patients, providers and payers.
I was recently a member of the opening panel of researchers, politicians and private sector representatives at the The Data Effect symposium in Ottawa. We discussed ideas that would enable an effective shift in ramping up our use of data to enable more effective delivery of health care as well as other types of services.
Canada makes significant investments in health care and research each year—investments that generate large amounts of data that could be re-used for new purposes. Proper management of "big data in health care" has the potential to improve clinical program management, health system management, health surveillance and research.
Several successful initiatives at the federal, national and provincial/territorial levels have been launched to capitalize on the potential of existing data sources for research and other purposes. These include: the Government of Canada's Open Data Initiative; Statistics Canada's Research Data Centres (RDCs) in twenty-six universities and the Public Health Agency of Canada's (PHAC) communicable and chronic diseases surveillance systems.
Numerous models for accessing health and social data have emerged within several Canadian provinces. These models improve access to health data for researchers and facilitate the ability to link between different data sources, increasing the capacity for both health research and health system innovation within their jurisdictions. Examples of such models include the Institute for Clinical Evaluative Sciences, the Manitoba Centre for Health Policy, and Population Data BC.
Where other countries are standardizing and bringing together these types of information sources to better manage care delivery and systems, Canada is lagging in its ability to collect and access rich information sources to meet challenges.
Rising costs of health care, the seniors' boom and increasing prevalence and incidence of chronic conditions are a snapshot of the factors that have demanded massive changes in health care delivery systems. These changes have resulted in lengthy wait times for some diagnostic tests and treatments, management systems that lack focus on the quality of health outcomes and disproportionate access to care across care settings and locations.
We can, however, leverage existing and new sources of longitudinal patient and population-level health data to provide more timely and evidence-based care.
If we want to excel we require well-functioning science, technology and innovation system facilitated by a strong talent pool and high quality research and development. Mechanisms for the transfer and application of knowledge, and the ability to successfully transfer innovations to the public and private sector will ensure that these innovative models are implemented effectively and efficiently. The potential is limitless and we believe the potential can be harnessed in the following domains:
Empowering patients to manage chronic conditions and improve their health, integrated within existing primary and secondary care delivery programs.
Health professional decision support tools to enable individualized care. Such tools could incorporate genomic and longitudinal personal health history data to yield more precise predictions of risk and benefits of lifestyle and treatment options.
Monitoring population health through community practices' and hospitals' regional and provincial data on population health and quality of care. Regions could use new data sources such as EMRs, text messaging and Twitter to monitor population health to feed into advanced modeling to generate population intelligence.
Achieving these benefits, however, requires that health professionals, industry and policy makers have access to the right information with which to make decisions about how individuals should be treated and how services should be managed.
Numerous outstanding privacy-related questions remain. Some of these include the effectiveness of de-identification methods to enable sharing of data without compromising individual privacy, the appropriateness of consent requirements under various circumstances, the acceptability to the public of secondary use of data for research purposes, and protections for data flowing across provincial and national borders.
How Canada chooses to manage and utilize its social and health data moving forward will determine its leadership in the global digital economy. It's more than just numbers and databases; stories and solutions underlie these health indicators. Once we understand more fully how to tap into their vast potential, beyond stand-alone technologies and into integrated care, we'll be well poised to experience the ultimate data effect.
Researcher's Corner – Jennifer Stinson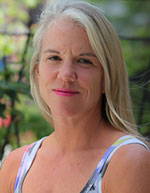 Photo: Jennifer Stinson
Electronic health (eHealth) in the hands of patient; this is one of the ultimate goals behind innovations in the field. By creating accessible and engaging tools, practitioners can focus on the provision of top-notch patient-centred care that supports and advances desired health outcomes.
Thanks to cutting edge research in this field, every day we are closer to the reality of active patient participation and self-management. Dr. Jennifer Stinson, a clinician scientist at the Hospital for Sick Children (SickKids) in Toronto, has taken her passion and interest in chronic disease self-management to generate novel and effective solutions for comprehensive care that involves practitioners, patients and their caregivers.
A nurse by training, Stinson's interest in paediatric chronic disease care stemmed from the desire to provide adolescents with the tools to transition to independent adult care by enabling them to better understand and manage their diseases. Observing that, "teens are always wired," her PhD project focused on the development of a pain monitoring eHealth diary as she realized early on that digital interventions could conceivably transform health information management and care delivery. An awardee of a Peter Loughheed CIHR New Investigator Award, Pfizer/CIHR Operating Grant in Disease Management and the recent Catalyst Grant in eHealth Innovations, Stinson's research merges the unique learning needs of young patients with the efficiency demands of a complex health system.
Cancer can be an overwhelming and complex disease involving a myriad of healthcare providers. When patients are young there is an added challenge for them to understand the disease, treatment decisions and the daily implications of both. Stinson's recent work treating teens with cancer has provided an opportunity to streamline crucial communications activities that take place between them, their families and healthcare providers. Her team at SickKids is developing an online cancer self-management program through informative, interactive content, illustrations and videos.
Designed in conjunction with patients and healthcare providers, the online self-management program is a vast resource that answers important questions like "What is cancer?" and addresses common disease symptoms and various treatment options. With a focus on providing access to appropriate care throughout adolescents' care, the website provides resources and coping strategies in long-term management issues like body image and learning to communicate about the disease with others. Recognizing the role of parents and caregivers, the tool prepares them for success in encouraging their teens' independence in self-management.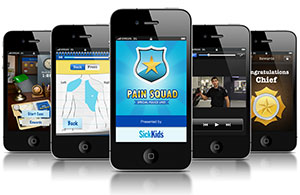 Photo: Pain Squad iPhone application
Stinson's work has also branched out into the generation of mobile health interventions in chronic disease management. Another collaborative research project saw her developing the iPhone application (app) Pain Squad. This work was funded though C17 Children's Cancers and Blood Disorders. Created to encourage young cancer patients to track their pain at regular intervals, the program enables patients to monitor their pain and communicate with health care providers about how best to treat it.
Eventually, Stinson hopes to integrate the website and the app to have a single, comprehensive resource for young adults to track, manage and learn strategies to live life to the fullest. Once fully functional these eHealth frameworks could easily be adapted to meet the needs of patients with a variety of chronic diseases. "It's about going beyond pain management to provide effect tools to deliver care," proclaims Stinson, who would like to develop an Institute that pioneers the development and evaluation of eHealth interventions and tools for pediatric care by identifying care gaps and carving out creative solutions.
Finish the sentence with Dr. Stinson:
My role model growing up was … Roberta Bondar - Canada's first female astronaut and the first neurologist in space.
The one thing I can't live without is … my family.
In 2013 I will … learn how to say

no

.
My secret talent is … baking.
If I had $1,000,000 … I would take a sabbatical and use some of the money to start my m-health unit.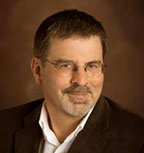 Andreas Laupacis
Congratulations!
IHSPR welcomes the incoming IAB Vice-Chair, Dr. Andreas Laupacis. An IAB member since 2011, he is the Executive Director of the Li Ka Shing Knowledge Institute of St. Michael's Hospital in Toronto. Dr. Laupacis' specialty lies in clinical epidemiology, health services research and health technology assessment. We welcome Dr. Laupacis as the new IAB Vice-Chair and look forward to working closely to improve patient-centered care.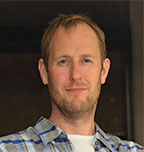 David Buckeridge
Welcome!
The IHSPR IAB is proud to welcome new board member Dr. David Buckeridge to the roundtable of health services and policy research experts. David Buckeridge is an Associate Professor of Epidemiology and Biostatistics at McGill University in Montreal where he holds a Canada Research Chair in Public Health Informatics and directs the Surveillance Lab. His research focuses on the informatics of public health surveillance and disease control and he is therefore well poised to support the board in health services and policy research in the context of the broader population. We welcome Dr. Buckeridge to a fruitful first term on the board.
Finally, thank you to all of our IAB Members for a making our April meeting in Calgary a success. Your perspective and input are highly valued and help the IHSPR team to implement winning strategies that contribute to ensuring evidence-informed healthcare renewal across Canada.
IHSPR IAB Meeting – 5 à 7 Reception
IHSPR held its April 2013 IAB Meeting in Calgary, Alberta and used the opportunity to co-host a reception featuring its IAB, innovative provincial researchers and key partners.
Hosted in partnership with provincial funding agency and NAPHRO partner, Alberta Innovates – Health Solutions (AIHS) and the Institute for Public Health (IPH) at the University of Calgary, the IAB 5 à 7 Reception was held at Hotel Le Germain in Calgary.
New AIHS CEO, Cy Frank, and IPH Scientific Director, Bill Ghali, were in attendance for the exclusive networking event that featured some of Alberta's rising stars in health services and policy research.
Through a series of presentation rotations, attendees were introduced to the following researchers:
Fiona Clement, University of Calgary
Konrad Fassbender, University of Alberta
Nathalie Jetté, University of Calgary
Gilaad Kaplan, University of Calgary
Sumit (Me2) Majumdar, University of Alberta
Thanks again to all of our presenters, partners and attendees for making the event a success!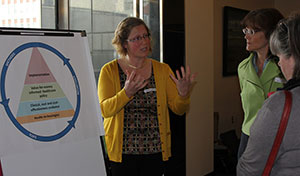 Photo: Fiona Clement, University of Calgary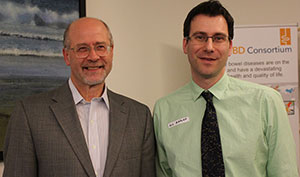 Photo: Gilaad Kaplan, University of Calgary (right) and Greg Marchildon, IAB Member (left)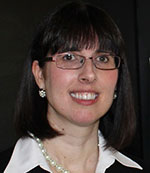 Photo: Nathalie Jetté, University of Calgary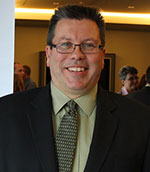 Photo: Konrad Fassbender, University of Alberta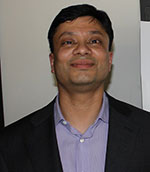 Photo: Sumit (Me2) Majumdar, University of Alberta
Announcements
A Pan-Canadian Vision and Strategy for Health Services and Policy Research
IHSPR believes that the challenges facing our health care system are best addressed through a common vision and collaborative approach. To facilitate this, over the coming months IHSPR will be working with its partners and the health services and policy community to develop a pan-Canadian Vision and Strategy for Health Services and Policy Research.
This vision and strategy will be informed by a number of key components, including a map of Canada's existing assets and resources in health services and policy research; key informant interviews to identify perceived strengths, gaps, opportunities and priorities; and a survey of the health services and policy research community. IHSPR is pleased to be working with Dr. Terrance Sullivan and regional leads on these components of the project. This will inform a Priorities Forum in 2014 involving partners and stakeholders to develop a Pan-Canadian Vision and Strategy for Health Services and Policy Research.
This is an exciting time for our community and we invite and encourage you to participate in this initiative. To be a part of the vision and provide input please do not hesitate to contact Meghan McMahon at info.ihspr@mcgill.ca. Stay tuned for more information and details about participating in the survey!
Health Systems Evidence – EIHR Portal Updates

Health Systems Evidence has expanded its role as the most comprehensive free access point for evidence on strengthening and reforming health systems with the addition of the beta version of a new portal that includes World Health Organization documents that address health systems.
New design elements and search functions to improve overall navigation of the site and increase the ways in which policymakers, stakeholders and researchers from around the world can search for the evidence they need, have also been added.
The new search functions include the option to search the Evidence-Informed Healthcare Renewal Portal for policy-relevant documents that have either a broad national perspective or that focus on a specific provincial or territorial jurisdiction.
Full details on the upgrades to HSE are found online.
This June Cochrane Canada will be hosting a series of live webinars about the international network. Register now for these exciting webinars:
Cochrane 101: an Introduction to The Cochrane Collaboration
6 June 2013, 12 - 1 PM EDT (Toronto)
The Steps of a Cochrane Review: An Overview
13 June 2013, 12 - 1 PM EDT (Toronto)
Let's Start at the Very Beginning: Getting the Question Right for Your Cochrane Review
20 June 2013, 12 - 1 PM EDT (Toronto)
Funding News
CIHR's Café Scientifique program is composed of informal events between the general public and health research experts regarding a particular health-related issue of popular interest. CIHR's Café Scientifiques cover a wide range of topics, from nutrition to mental health at the workplace to air pollution.
The Communications and Public Outreach Branch along with the Science, Knowledge Translation and Ethics Branch will provide funding for applications that are a health-research related issue of interest to the general public.
The specific objectives of this funding opportunity are:
Encourage Canadians from all sectors of society to engage with health researchers, and contribute their views on current research and future directions.
Promote knowledge sharing, the free flow of information and transparency between CIHR's health researcher community and members of the Canadian public.
Establish and maintain collaborative relationships with public engagement stakeholders and service providers in Canada.
Strengthen CIHR's value and impact as the Government of Canada's agency for health research.
Michael Smith Foreign Study Supplement
The Michael Smith Foreign Study Supplement provides financial support to Canada Graduate Scholarship recipients to study abroad for a portion of their study program. Eligible Canada Graduate Scholarship recipients may receive up to $6,000 for travel and accommodation to any eligible foreign university or research institution in the world.
Please go to the CIHR website for details regarding the program and how to apply, or contact CGSMSFSS@cihr-irsc.gc.ca.
The results of the Genome Canada-CIHR: Genomics and Personalized Health Competition were recently announced. Congratulations to the 17 funded teams, particularly those led by Christopher McCabe and François Rousseau.
McCabe's research will develop a framework for streamlined integration of personalized medicine innovations in a manner that makes effective and efficient use of health care resources to provide maximum impact for Canadians.
Rousseau's project will investigate alternative genomic methods for non-invasive prenatal diagnosis on pregnant women to measure development and health indicators.
Conferences

2013 CAHSPR Conference
May 28-30, 2013
Sheraton Wall Centre (Vancouver, BC)
Conference registration: Open.
It's not too late to register for the 2013 CAHSPR Conference, Canada's premier health services and policy research event!
exclusive – Pre-conference workshop
Grant Writing 101
Monday, May 27, 2013
1:00 PM – 5:00 PM
Ever wonder:
"What makes for a successful grant application?"
"How can I tailor my grant to peer reviewer criteria?"
Then you need to attend the annual CIHR Institute of Health Services and Policy Research's (IHSPR) grant writing workshop; "Grant Writing 101". Dr. Patricia Martens, Director of the Manitoba Centre for Health Policy at the University of Manitoba and Dr. Robyn Tamblyn, Scientific Director of CIHR's IHSPR will lend their expertise to lead this session on how to develop a stellar grant proposal.
Participants will have an exclusive opportunity to evaluate a CIHR grant application and the quality of its peer reviews while Drs. Martens and Tamblyn present effective tips and techniques to bring your application to the next level.
With the upcoming changes to CIHR's open suite of programs you'll have the chance to learn first-hand about writing programmatic grants, CIHR's peer review process, and how to conduct a quality peer review.
Are you a trainee or new investigator looking to build the skills necessary for a successful career in research? Then register now for this eye-opening workshop!
Please Note: Registration is limited and priority will be given to first-time registrants. Registration and completion of pre-work (reading the assigned grant, preparing a review, submitting the review and score prior to the workshop) are required in order to participate.
eHealth 2013
May 26-29, 2013
Ottawa Convention Centre (Ottawa, ON)
Conference registration: Open.
e-Health 2013: Accelerating Change, is being held in Ottawa. This informative and enjoyable eHealth Conference will enable attendees to:
Understand how information and communication technologies are changing and accelerating change in the world of health service management and delivery;
Network with national and international colleagues including: clinicians, eHealth professionals and leaders, health care administrators, educators and researchers, vendors, and government, funding and policy leaders;
Describe and discuss the impact of eHealth solutions as experienced by consumers, clinicians, and the health care system;
Describe and discuss the current trends related to the consumerization of eHealth;
Describe and discuss the emerging and future trends for eHealth.
5th International Jerusalem Conference on Health Policy
June 3-5, 2013
ICC Jerusalem Convention Center (Jerusalem, Israel)
Conference registration: Open.
This conference we will confront the following key challenges:
How should quality and value in health care be conceptualized;
What are the implications of the economic crisis for population health;
How can institutions and governance be reshaped to deal with the current crisis and prepare for its long term consequences?
Leading experts in management and governance, health economics, health policy and regulation, population health, and quality and performance measurement will be addressing the conference on these issues plenary sessions. In addition, thematic sessions will delve more deeply into these tough, but fascinating problems, and we expect to emerge with new ideas for the future based on the solid contributions of all the participants.

2013 CPHA Conference
June 9-12, 2013
Ottawa Convention Centre (Ottawa, ON)
Conference registration: Open.
This year's theme "Moving Public Health Forward: Evidence, Policy Practice" will feature presentations that explore how evidence of different types can be used successfully in different situations and for different purposes and new perspectives on the various types of evidence available and how best to use them. Participants will discuss the integration of evidence into policy and practice and back into the research cycle as well as the factors beyond evidence that influence the policy development process.
2013 National Health Leadership Conference
June 10-11, 2013
Sheraton on the Falls (Niagara Falls, ON)
Conference registration: Open.
The theme will be "From rhetoric to action: Achieving person and family-centered health systems". This conference is the largest national gathering of health system decision-makers in Canada including trustees, chief executive officers, directors, managers and department heads. Participants represent health regions, authorities and alliances, hospitals, long-term care organizations, public health agencies, community care and mental health services and social services. As well, the conference draws participants from government, education and research institutions, professional associations, consulting firms and industry.
AcademyHealth Annual Research Meeting (ARM)
June 23-25, 2013
Baltimore Convention Center (Baltimore, Maryland)
For 30 years, AcademyHealth's Annual Research Meeting (ARM) has been the premier forum for health services research, where more than 2,400 attendees gather to discuss health policy implications, sharpen research methods, and network with colleagues from around the world.
The ARM program is designed for health services researchers, providers, key decision makers, clinicians, graduate students, and research analysts who want to:
Examine emerging research issues critical to the organization, financing, and management of health services;
Get updates on the latest research studies and current health policy issues;
Hear the research funding priorities of foundations and federal agencies; and
Explore the impact of health services research on improving access and quality of care.
iHEA 9th World Congress on Health Economics
July 7-10, 2013
Sydney Convention and Exhibition Centre (Sydney, Australia)
Conference registration: Open
The conference theme is "Celebrating Health Economics". 2013 will mark 50 years since the publication of Kenneth Arrow's 'Uncertainty and the welfare economics of medical care' in The American Economic Review. Its significance is such that many regard it as the seminal work in health economics, and date the founding of our discipline from then.
iHEA Congresses are well established as the forum to hear new work in health economics and meet colleagues from around the globe and 2013 promises an interesting and high quality program. So half a century on from Arrow's seminal contribution is an opportune time to look back and celebrate what has been achieved in health economics.
Got Good News?
Are you a CIHR-funded investigator driving innovative health services and policy research? Have you recently been published in a peer-reviewed journal? Then we want to hear from you!
Send us a research project abstract and a short summary (500 words max) of your latest game-changing outcomes and impacts for a chance to be featured in the IHSPR newsletter or website! Forward us your information at info.ihspr@mcgill.ca.
Did You Know?
Interagency Advisory Panel on Research Ethics (PRE) & CIHR's Data Retention Requirement
CIHR's Open Access Policy requires that grant recipients retain original data sets arising from CIHR-funded research for a minimum of five years after the end of the grant. One of PRE's online Interpretations of the Tri-Council Policy Statement: Ethical Conduct for Research Involving Humans (TCPS 2) now includes specific reference to CIHR's data retention requirement as a relevant factor for research ethics boards to consider when reviewing researchers' plans for preserving data. The online TCPS 2 Interpretation can be accessed in the bank of PRE Interpretations under "Research Ethics Board Review", Question #5.
Date modified: