To Your Health: Celebrating 10 Years of Research Success
Contents
Ten Years of Success
Vision 20/20
---
President's Message
In the 1990s, a small group of Canadian health research visionaries proposed the creation of a radically new kind of health research organization in Canada. It would respond to the challenges and opportunities of a new century, one shaped by such monumental scientific and technical shifts as the Human Genome Project, the Internet and the globalization of disease.
After much debate – and concerted effort by its promoters – an Act of Parliament created the Canadian Institutes of Health Research (CIHR) in 2000. It was a bold initiative, one that we can now say a decade later has paid off enormously.
CIHR has shown that how we do health research makes all the difference to its success and thus to the health and well-being of Canadians. More than investment, CIHR provides the vision and catalyst for new ways of thinking about and doing health research.
The result? Innovative national virtual research networks, unparalleled collaboration across disciplines, and historic long-range projects.
Today, Canadians expect and depend on the world's most advanced health research to respond to the complex range of health issues we face.
It's why CIHR's 10th anniversary is a chance to reflect on and celebrate a decade of health research successes and their positive impacts. More importantly, it's an opportunity to renew our focus on the next 10 years.
As shown in the Vision 20/20 section, CIHR's 13 Scientific Directors have a far-ranging vision of what health research can accomplish in the next 10 years.
Canada's health research community has a decade-long tradition of innovation worth building on.
Alain Beaudet, MD, PhD
President, Canadian Institutes of Health Research
---
CIHR at 10: Innovation, Leadership, Vision, Knowledge Translation, Impact
As one of the world's leading health research organizations, CIHR invests in and stimulates research that builds healthier lives in Canada and beyond.
CIHR's 13 Institutes bring together thousands of health researchers to create teams with unique capacity to conduct leading-edge research. This is the human network that makes Canada's health research so effective.
CIHR's research vision is broad: from biomedical research with single cells, to clinical research involving patients; from research to improve the delivery of health services, to public health research.
CIHR-supported researchers are working with entrepreneurs and companies to turn knowledge into new health-care procedures and products. Through knowledge translation, decision makers are able to develop new policies based on CIHR-supported research, improving the health and well-being of Canadians.
The following pages share some highlights from this ongoing story. CIHR-supported researchers are making a difference in Canadians' lives – from childhood to old age, from cancer to community health – every step of the way.
Innovation
It has become clear to the scientific community that progress in the life sciences will be largely driven by synergies achieved with the physical sciences, engineering and computer science, and even mathematics... Advanced government research bodies are identifying novel mechanisms to foster such synergies. CIHR is clearly in harmony with leading-edge thinking.
Ellis Rubinstein, Editor, Science, 2001
Leadership
Few places in the world have the quality of health researchers, the universal health-care system, the university structure and the mandate to put together a program such as that being developed by CIHR.
CIHR International Review Panel, 2006
Vision
Health research is about helping people to be healthier. But while there is one definitive destination, there are many paths to get there. CIHR's vision is to position Canada as a world leader in the creation and use of knowledge through health research that benefits Canadians and the global community.
Dr. Alain Beaudet, CIHR President, 2009
Knowledge Translation
Should we... be shaping all research proposals in a way that makes them responsible, not just for generating new knowledge, but also for the translation of that science into practice? The Canadian Institutes of Health Research has taken a bold stand in leading the advancement of this agenda. Hopefully, other funding agencies will follow suit.
Dr. Alison L. Kitson, University of Adelaide, 2008
Impact
Canada is just beginning to see the benefits of CIHR's contribution to health research. Its positive impact on the lives of Canadians will be felt for generations to come.
The Honourable Leona Aglukkaq, Minister of Health, Government of Canada, 2008
---
Children, Childhood and Youth: Growing a Healthy Society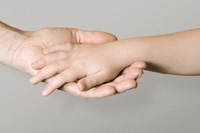 Canadians' future health depends on a healthy start for new mothers and their children. In Canada there are more than 5 million women of childbearing age, and their children will add to the 8 million children and youth in Canada that represent the future of our country. CIHR is providing proactive, coordinated leadership that is helping researchers link together and study the complex range of issues that affect maternal, childhood and youth health. These researchers are uncovering how genes and environment interact to cause childhood diseases. Their work is increasing our ability to detect and prevent those diseases. Research will make a life-long difference to the lives of young Canadians – and children around the world.
Breastfeeding's Benefits
The Promotion of Breastfeeding Intervention Trial led by McGill University's
Dr. Michael Kramer is the world's largest-ever randomized trial on the effects of breastfeeding. The trial produced clear evidence of the benefits of sustained breastfeeding – including reduced risk of gastrointestinal tract infections, reduced risk of atopic eczema during infancy, improved cognitive development at school age – and led to the revision of World Health Organization and Health Canada guidelines, recommending that infants be exclusively breastfed for their first six months.
Reducing Lung Infections Among the Very Young
Bronchiolitis is a common lung infection among children under the age of two. Rates of hospitalization for this illness have nearly doubled in the last 10 to 15 years. Drs. Amy Plint of the Children's Hospital of Eastern Ontario and Terry Klassen of the University of Alberta led a study of 800 babies at eight children's hospitals across Canada and determined that babies receiving treatment with a combination of epinephrine and a steroid called dexamethasone recovered much more quickly, with 35% fewer requiring admission to hospital.
Inoculating Girls Against Eating Disorders
What constitutes healthy body type and weight? Many young girls have trouble answering this question. Dr. Gail McVey of Toronto's Hospital for Sick Children developed Web-based tools to help protect against risks factors that can trigger eating disorders. Her website, "The Student Body", has been evaluated in Ontario and Nova Scotia and will serve as an evidence-based tool for teachers and public health staff trying to help girls and boys develop positive body images.
---
Infectious Diseases: Stopping the Spread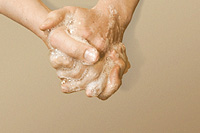 Every year tens of thousands of Canadians suffer from an infectious disease. In the past decade alone, emerging diseases such as BSE (mad cow disease) and avian flu have fuelled fearful news headlines, with a devastating impact on the economy.
Continued research is needed to help understand how infectious diseases emerge and spread – and how we can best prevent and treat them.
CIHR plays a critical leadership role on infectious disease issues in Canada. This includes helping to coordinate Canada's rapid research response to infectious disease outbreaks, especially those caused by new, emerging pathogens such as SARS and H1N1.
SARS: Unlocking Genetic Mysteries
In 2003, Canadian researchers sequenced the Severe Acute Respiratory Syndrome (SARS) virus genome in just 11 weeks. This aided in the development of three potential vaccines, and a treatment, within a matter of months.
E. coli O157 Vaccine: Beating Bacteria
Drs. B. Brett Finlay of the University of British Columbia and Andrew Potter of the University of Saskatchewan developed a vaccine that largely eliminates the potentially deadly E. coli O157 bacterium in cattle. An Ontario-based company commercialized the vaccine, which was approved for use in Canada in 2008 and is pending in the United States.
HIV/AIDS: Reducing HIV Transmission
A groundbreaking study led by the University of Manitoba's Dr. Stephen Moses revealed that male circumcision dramatically reduces the risk of HIV acquisition in young men. Male circumcision for HIV prevention was ranked by Time magazine as one of the top two medical breakthroughs of 2007. Male circumcision has been endorsed by the World Health Organization as an effective HIV prevention measure, and the scaling-up of services for male circumcision is under way in a number of African countries, including Kenya, Botswana and Swaziland.
---
Diabetes and Obesity: Making the Links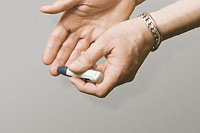 During the past decade, the incidence of obesity and related type 2 diabetes has increased dramatically among Canadians. Today, more than a quarter of Canadian children and about half of adults are overweight – a condition associated with poorer health and life expectancy.
It is estimated that by 2017 the direct and indirect cost of obesity to Canadian society will approach $4.3 billion.
CIHR has emerged as a leader in providing a coordinated, big-picture health research response to the obesity pandemic. This includes exploring the genetic, psychological, social and environmental factors that influence what we eat, how we metabolize food, and how we can lead more active lives.
Getting Canadians in motion
University of Saskatchewan researcher Dr. Karen Chad helped get fellow Canadians off the couch and in motion. That's the name of an innovative, active-living initiative that has given tens of thousands of Canadians the tools, skills and knowledge to improve their health through physical activity.
Giving Insulin a Shot in the Arm
Dr. Mickie Bhatia of McMaster University discovered that mice injected with adult bone marrow stem cells regenerate pancreatic tissues that produce insulin. The finding represents a major step towards the potential clinical use of human stem cells to treat people with diabetes.
Finding the Genes of Obesity
Laval University's Dr. Louis Pérusse discovered that people who have two copies of the mutated gene Neuromedin beta (NMB) may be twice as likely as others to experience feelings of hunger, making them more likely to overeat and become obese. Understanding the complex relationship between genes and lifestyle will help to alleviate the burden of obesity.
---
Cardiovascular Health: The Heart of the Matter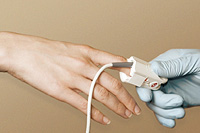 Every seven minutes a Canadian dies of heart disease or stroke. Indeed, cardiovascular diseases, those of the heart and blood vessels, are the leading cause of death and hospitalization in Canada, accounting for the death of about one-third of all Canadian men and women.
The economic cost of cardiovascular disease is enormous, draining more than $22.2 billion from the Canadian economy every year.
CIHR provides a national research vision for finding ways to improve this critical area of Canadians' health. This includes fostering a diverse range of research, from fundamental biomedical and clinical research, to ways to improve health services and systems.
Heart Gene Mystery Solved, Sudden Deaths Prevented
Memorial University researchers led by Dr. Terry-Lynn Young discovered the gene that causes a lethal heart defect in young adults. Dubbed the "walking dead" gene, it causes heart muscle to be replaced with fibrous tissue and can cause sudden death due to abnormal electrical heart rhythms. The discovery has resulted in a gene test and, so far, 260 people in the province have been identified with the mutation. Meanwhile, more than 100 people in Newfoundland and Labrador have received implantable cardioverter defibrillators, a device that can prevent sudden death associated with the disease.
Simple Blood Test for Heart Disease
In a key study of Canadians, Laval University's Dr. Benoît Lamarche determined that people with high levels of C-reactive protein (CRP) are at elevated risk of heart disease. Partly based on these important findings, the most recent Canadian guidelines for the diagnosis and treatment of cholesterol now suggest using CRP to better evaluate a patient's risk for heart disease.
Saving Lives on the Move
Dr. Michel Le May of the Ottawa Heart Institute developed a new way for first responders to accurately diagnose and handle a type of heart attack called a ST-Elevation Myocardial Infarction (STEMI). The technique empowers paramedics to read electrocardiograms and identify patients with blocked arteries for fast-tracking to angioplasty surgery. As a result, a total of 2,000 STEMI patients have been treated at the Heart Institute since 2004, approximately 40% of whom were referred directly by paramedics. Research shows that in-hospital deaths at the Heart Institute dropped 50%, to less than 5% among patients suffering a STEMI.
---
Cancer: Understanding, Caring, Treating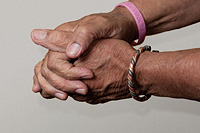 Based on current incidence rates, about 40% of Canadian women and 45% of men will develop cancer during their lives. In 2009 alone, about 75,000 Canadians were expected to die from cancer, and overall cancer will end of the lives of one in four Canadians.
While these numbers are sobering, the past decade has seen enormous strides in developing more targeted drugs, and improved cancer screening and early detection techniques. As a result, survival rates are steadily increasing for most types of cancer.
CIHR is coordinating and promoting cancer research – from the molecular profiling of tumours to clinical trials – that is bringing greater hope, and healthier lives, to thousands of Canadians.
Leukemia: Breaking the Cycle
Ontario Cancer Institute and University of Toronto researcher Dr. John Dick helped revolutionize leukemia research in the late 1980s when he developed an assay that allowed researchers to study human blood cancers growing in a mouse. Dr. Dick's team revealed that the progression and recurrence of leukemia was not driven by every leukemic cell; in fact, they identified a small population of leukemic cells with stem cell properties that are responsible for driving the leukemia. More recently, his team has discovered a way to target and destroy these "leukemia stem cells" with antibodies, preventing the recurrence of the disease in mice. The treatment has shown great potential, and is now in Phase 1 clinical trials.
One Research Project Targets Two Diseases
McGill University's Dr. Michel Tremblay uncovered a common culprit in type 2 diabetes and breast cancer – a signalling protein called PTP1B. His discovery has led to a promising new type 2 diabetes medication, now in Phase 2 clinical trials. The research also suggests that PTP1B inhibitors could be used to slow – or even stop – the growth of breast cancer tumours in some women.
Individualized Cancer Treatment
A new technology invented by Mount Sinai Hospital (Toronto) researcher Dr. Jeff Wrana analyzes the protein networks in cancerous tumours to predict a patient's outcome and personalize treatment. The tool, called DyNeMo, can predict with more than 80% accuracy a patient's chance of recovering from breast cancer. Mount Sinai is working on commercializing this technology.
---
Mental Health: Out of the Shadows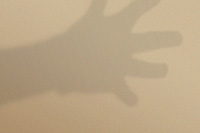 One in five Canadians will face a serious mental health problem at some point in their lives – whether it is depression, anxiety or addiction. The economic impact of these diseases is immense. A recent study by CIHR-supported researchers determined that the total cost of mental health issues to the Canadian economy in 2003 was $51 billion, based on both the value of lost work and the cost of related health services.
Yet the stigma surrounding mental illness still exists and is one of the main obstacles in improving Canadians' mental health.
CIHR-driven research is putting mental health issues on the policy agenda and creating public awareness and dialogue. This research contributed significantly to the landmark 2007 federal report Out of the Shadows at Last: Transforming Mental Health, Mental Illness and Addiction Services in Canada.
Post-Traumatic Stress Disorder: Healing Old Wounds
Internationally acclaimed work by McGill University researcher Dr. Karim Nader has produced a new understanding of how to reshape memories. In collaboration with McGill's Dr. Alain Brunet, these ideas have been applied to new therapeutic techniques for soldiers and others who have experienced psychological trauma.
Suicide and Loss of Aboriginal Language
In the majority of Canada's Indigenous communities, knowledge of traditional languages is all but lost. Drs. Michael Chandler of the University of British Columbia and Christopher Lalonde of the University of Victoria found a striking link between individual mental health and Aboriginal language survival. Suicide rates are dramatically lower in the few British Columbia communities in which at least half the band speaks their First Nations' language.
Preventing Suicide: Starting Early
Groundbreaking research by McGill University Drs. Michael Meaney, Moshe Szyf and Gustavo Turecki has shown that childhood stress actually changes epigenetic marks in the DNA and gene expression in the brain, which later in life can contribute to higher risk of suicide. The result has focused attention on the importance of a healthy childhood environment to long-term mental health.
---
Patient Care: Safe, Responsive, Effective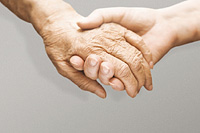 The physician's credo is "Do no harm". But in an increasingly complex modern health system, sometimes hospitals themselves become dangerous places. Whether it is due to multidrug-resistant bacteria or extensive wait-times, patients face risks.
In its first decade, CIHR has been central to catalyzing innovation in patient-centred delivery models in Canadian hospitals and community health clinics. Research leadership has fostered multidisciplinary primary and specialized care, and promoted collaboration among decision makers, administrators, clinicians, researchers and patient representatives. The results of this research are giving health-care providers the tools and know-how to help give patients the best quality care.
Putting Patient Safety on the Map
The 2004 Canadian Adverse Events Study led by Drs. Ross Baker of the University of Toronto and Peter Norton of the University of Calgary showed that about 1 in 13 acute care patients in Canadian hospitals in the year 2000 experienced an unintended injury that, at a minimum, extended their stay in hospital. More than one-third of these injuries were judged to be preventable. The study provided the evidence base that set in motion Canada's patient safety movement.
Reduced Hip Surgery Wait Times
A partnership of Alberta health organizations created a model for one-stop hip and knee replacement clinics. These clinics were able to cut wait times for hip surgery from an average 290 days to just 37 days.
Medical Office of the 21st Century
McGill University researcher Dr. Robyn Tamblyn's computerized drug management system is making drug prescribing safer for patients. MOXXI, the Medical Office of the 21st Century, gives physicians an integrated view of a patient's medication and hospitalization records, thus avoiding prescribing errors. More than 200 doctors, nearly 80 pharmacies and more than 68,000 patients in Quebec are participating in MOXXI.
---
Population Health: The Big Picture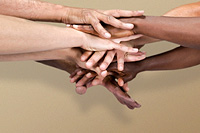 There is increasing understanding that your environment – your neighbourhood, your job and your access to health and social services – has a huge impact on your health. Indeed, since 1900, Canadians' average life expectancy has increased by about 30 years. The majority of this increase is due to public health initiatives.
Successful public and population health initiatives require the combined expertise of health researchers, physicians, front-line workers, community leaders and policy makers.
Over the past decade, this diverse group of players has increasingly relied on CIHR-driven research to provide the evidence-based findings to tackle pressing health issues from the health impacts of poverty and illiteracy to the needs of particular sub-populations, such as rural Canadians and First Nations, Inuit and Métis Peoples.
Vitamins for All
Hospital for Sick Children researcher Dr. Stanley Zlotkin invented Sprinkles, a non-perishable, single-serving source of iron, vitamins C, D and A, and zinc. The invention has become a vital tool in the fight against child malnutrition in developing countries. UNICEF is currently working with approximately 30 countries – primarily in Asia and Latin America – to introduce or scale up the use of Sprinkles.
Better Regional Health Care
The Need to Know Team, led by Drs. Patricia Martens and Randy Fransoo of the University of Manitoba, provides a textbook example of how health data gathering can support evidence-informed policy making. The Team's research reports are used extensively in Manitoba for strategic health services planning, while also contributing to new knowledge on what affects population-based health and health-care use outcomes.
Going Global in the Fight Against Tobacco
Smoking will claim up to one billion lives in the 21st century. Population-level interventions, such as policies, are the only hope of curbing the epidemic. The International Tobacco Control Policy Evaluation Project (ITC), led by Dr. Geoffrey T. Fong at the University of Waterloo, is evaluating tobacco control policies in 20 countries that are home to 60% of the world's smokers via longitudinal population surveys. ITC studies have demonstrated the effectiveness of policies such as graphic warning labels and smoke-free laws. The ITC Project is working with governments, the World Health Organization and civil society to disseminate findings to promote evidence-based tobacco policies to curb tobacco use.
---
Nerves, Bones and Joints: Repair, Renew, Restore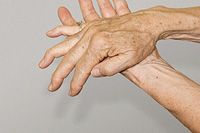 Each year, innovative Canadian health research is getting tens of thousands of Canadians moving again. Bone and joint conditions, whether from sports injuries or diseases such as osteoarthritis, affect millions of Canadians and account for 10% of the total economic burden of disease in Canada.
As our population ages, the incidence of these conditions is on the rise, affecting half of Canadians over the age of 75.


CIHR-sponsored research is inspiring new strategies for eliminating pain and turning science fiction into science fact with new biomaterials and regenerative medicine techniques. These advances offer new hope for Canadians wanting to enjoy active lives free from bone and joint disorders.
Excess Acid and Bone Loss: A 100-Year-Old Mystery Solved
A University of Western Ontario and McGill University research team that included Drs. S. Jeffrey Dixon, Stephen M. Sims and Svetlana V. Komarova solved a longstanding mystery of how high acid levels in the body lead to overactivation of osteoclasts, cells that break down bone tissue. The team discovered a specific molecular trigger responsible for this excess activity – information that may be useful in designing new drug therapies to prevent bone degradation.
Easing the Suffering of Chronic Pain
Dr. Yves De Koninck of Laval University has helped demonstrate that chronic pain is not a symptom but a disease in itself. His team has identified an ion pump dysfunction in the nervous system that amplifies the transmission of pain signals. Based on this discovery, he is developing a new class of painkillers – neurotherapeutics that modulate chloride in the central nervous system – to be more effective in providing relief from chronic pain without the side effects associated with morphine derivatives. A Quebec-based company he founded with former employees has developed a compound for pain relief and is preparing to test it in clinical trials.
Stem Cell Solution: Repairing Worn-Out Knees
Injured knees are moving again as a result of a newly completed multicentre international clinical trial based on technology developed by Dr. Caroline Hoemann and colleagues at École Polytechnique de Montréal. The implant technology spurs the knee-joint to repair itself by using the body's own stem cells that then develop into healthy cartilage cells.
---
Aging: Growing Old, Staying Healthy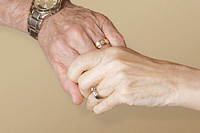 Within 20 years, all baby boomers will be senior citizens. This fact has huge implications for Canadians' health and Canada's economy. For example, Alzheimer's disease and other aging-related dementias already cost the Canadian health-care system about $5.5 billion annually, and these costs will continue to grow as our population gets older.
CIHR is providing the leadership to ensure that this greyer future is also a healthy and prosperous one. Health research into seniors' mobility, cognitive issues and geriatric care are providing the insights that are helping Canadians today – and will guide excellence in health care for decades to come.
Cluster-Buster: Clearing out Alzheimer's Plaque
Abnormal deposits of the protein amyloid are believed to be a root cause of Alzheimer's disease. Fragments, called Abeta 42, break off into toxic clusters that become plaques and interfere with brain cells' ability to communicate with each other. Dr. JoAnne McLaurin of the University of Toronto has developed a drug that latches onto the fragments to help flush them from the brain before plaques form. A Phase 2 trial, being conducted in the United States and Canada, is scheduled to end in 2010.
Keeping Canadians on Our Feet
The Canadian Falls Prevention Curriculum is making a huge difference in the lives of thousands of older Canadians. Rolled out nationwide in 2008, this education toolkit developed by the University of British Columbia's Dr. Vicky Scott has been shown to cut the number of falls among seniors almost in half.
Caring for the Frail
As many as 20% of Canadian seniors are considered frail, and they face a higher risk of acute and chronic diseases, disability and death than healthier seniors. Dr. Kenneth Rockwood of Dalhousie University developed an assessment tool that for the first time enables physicians to accurately measure an elderly patient's level of frailty. This tool is helping physicians across Canada provide improved care for older patients.
---
Vision 20/20: Looking to the Horizon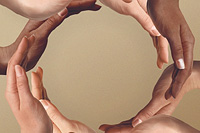 CIHR Institute of Aboriginal Peoples' Health
"During the decade 2010–2020, the CIHR Institute of Aboriginal Peoples' Health will see significant improvements in First Nations, Inuit and Métis health in Canada. These gains will be achieved through concerted action involving communities, researchers and governments, working collectively to understand the factors that allow people to lead healthy, resilient lives, and to design and carry out programs to bring the benefits of health research to all our communities."
Dr. Malcolm King, Scientific Director
CIHR Institute of Aging
"In Canada, and worldwide, the future is aging! The integrated focus of geroscience is rapidly advancing our understanding of the biological processes of aging. The Canadian Longitudinal Study on Aging will enhance knowledge of how biomedical factors (including genetics and epigenetics), along with clinical and behavioural factors, intersect with social, cultural and economic contexts to impact aging and advanced age. Optimizing health and health services for very elderly people will become national priorities."
Dr. Anne Martin-Matthews, Scientific Director
CIHR Institute of Cancer Research
"In 10 years, we will integrate biomedical and social sciences to fight cancer more successfully. We will have developed accurate, reliable and cheap tools for early detection of cancer. For persons with cancer, we will be able to offer cancer care customized to both the patient and the specific form of cancer because we will have developed the tools to determine which treatments will work. Finally, we will have partnered with colleagues in the social sciences to create interventions that successfully target and reduce the impact of lifestyle factors that lead to cancer."
Dr. Morag Park, Scientific Director
CIHR Institute of Circulatory and Respiratory Health
"In 2020, we will see dramatic changes in how we approach heart and lung disease – from prevention to diagnosis, to treatment. We will have evidence-informed, harmonized cardiovascular disease prevention guidelines for use in primary health-care settings. As a result, we will be in a position to implement and monitor effective prevention strategies. We will be able to address disease at the individual level through predictions of who is at risk through personalized treatment of disease, and will have the tools to repair and regenerate damaged organs."
Dr. Peter Liu, Scientific Director
CIHR Institute of Gender and Health
"In 10 years, gender and sex will be integrated as key considerations in health research, policy and interventions. We will have a greater understanding of how gender roles, identities, relations and biases affect health behaviours, health outcomes and the health-care system. Breakthroughs related to the sex-based differences in disease will give rise to the development of new therapeutics specifically tailored for women and men."
Dr. Joy Johnson, Scientific Director
CIHR Institute of Genetics
"Genetics will continue to be one of the most important areas of research in the coming decades. Genetic research will provide increasing insight into the biological abnormalities that underlie common diseases such as high blood pressure and dementia. This work will not lead to immediate treatments, but will be the foundation of understanding what causes these diseases. Such understanding will be the cornerstone of future novel treatments for common diseases."
Dr. Roderick McInnes, Scientific Director
CIHR Institute of Health Services and Policy Research
"In 10 years, the health services and policy research community's capacity to mobilize and respond to real-life health system challenges, coupled with policy makers' commitment to engage in evidence-informed decision making, will have succeeded in improving the health and health care of all Canadians. Ongoing health system needs and challenges will be addressed in a timely fashion with expert interdisciplinary collaboration, resulting in greatly improved health system accessibility, responsiveness, effectiveness, efficiency and sustainability."
Dr. Colleen M. Flood, Scientific Director
CIHR Institute of Human Development, Child and Youth Health
"In 2020, we will know far more about how the environment (including both the social and physical environments) interacts with the human genome to affect gene expression. Instead of arguing about nature vs. nurture, we will understand how nature and nurture work together (gene-environment interaction) to affect human health and disease across the life course, from pre-conception to fetal development to cognition and behaviour in children and youth to normal aging and adult chronic disease."
Dr. Michael Kramer, Scientific Director
CIHR Institute of Infection and Immunity
"A world with fewer borders and a changing climate brings new and re-emerging infectious agents that challenge our immune system. Closer to home, multidrug-resistant bacteria and hospital-acquired infections pose other challenges. In 10 years, we will have developed the tools, strategies and policies to rapidly respond to these threats. We will also be able to apply our improved understanding of the immune system to disease prevention and reduction of the burden of chronic diseases."
Dr. Marc Ouellette, Scientific Director
CIHR Institute of Musculoskeletal Health and Arthritis
"By the next decade we will have helped lift the pain and disability of many patients suffering from arthritis, osteoporosis and other chronic musculoskeletal conditions. Identification and early diagnosis of those most at risk; individualized approaches and treatments that prevent disease onset and progression – these are some of the innovative strategies that we can expect to result from translation and application of new research findings. In the bigger picture, we can expect increased physical activity to help prevent not only musculoskeletal conditions but also other chronic diseases, thereby reducing health-care costs and improving quality of life and productivity."
Dr. Jane Aubin, Scientific Director
CIHR Institute of Neurosciences, Mental Health and Addiction
"Epigenetics, which is the study of how the environment regulates gene expression, is at the forefront of both biology and medicine, and one can be totally confident that its impact on the understanding of human health and disease over the next 20 years is going to be massive, particularly in the field of mental health."
Dr. Anthony Phillips, Scientific Director
CIHR Institute of Nutrition, Metabolism and Diabetes
"In 10 years, we will have characterized the human microbiome and will be able to delineate interactions between genes and the environment. These discoveries and knowledge will result in a fundamentally new understanding of how disease starts and how it can be stopped. We will have powerful new tools, such as biomarkers, to help prevent illness and more effectively treat human diseases."
Dr. Philip M. Sherman, Scientific Director
CIHR Institute of Population and Public Health
"We already know many of the determinants of good health. In the next 10 years this understanding, along with what we are learning about what makes population and public health interventions work, will be put into action. Effective policies and programs will help decrease the chances of poor health for all and will help reduce the burden on the health-care system. Canada, together with lower- and middle-income countries, will play a leadership role in this process."
Dr. Nancy Edwards, Scientific Director
Date modified: