Annex B - Number of Canadian Publications in Medical Research and World Share
CIHR Departmental Performance Report 2008-2009
The number of publications is one of the key output indicators that show how well scientific research is performing. It measures the scientific productivity of researchers and is a primary method by which the results of research are translated into results for Canadians.
Canada is ranked tenth out of 30 OECD countries in 2007 in terms of number of papers in medical research per Billion dollars of Gross Domestic Product (GDP).
Number of Medical Papers per $ Billion of GDP in the OECD Countries in 2007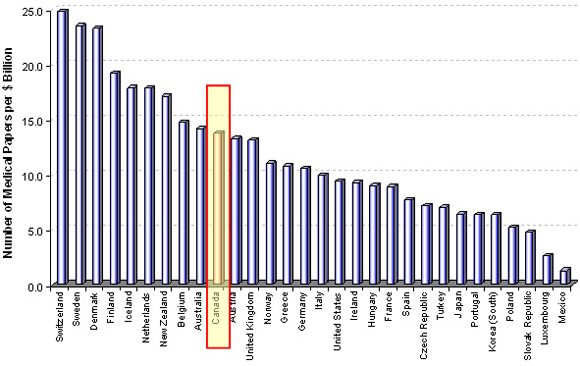 The volume of published papers has significantly increased (28%) between 2002 and 2006. The Canadian share of total medical research publications produced in the world has increased slowly but surely reaching 5% in 20071.
Number of Papers in Medical Research Published by Canadian Investigators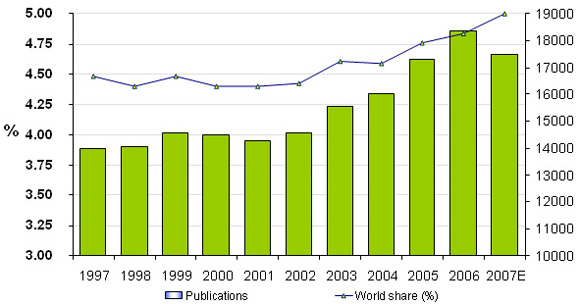 ---
Date modified: