CIHR Scientific Directors Discuss Advances in Alzheimer's Research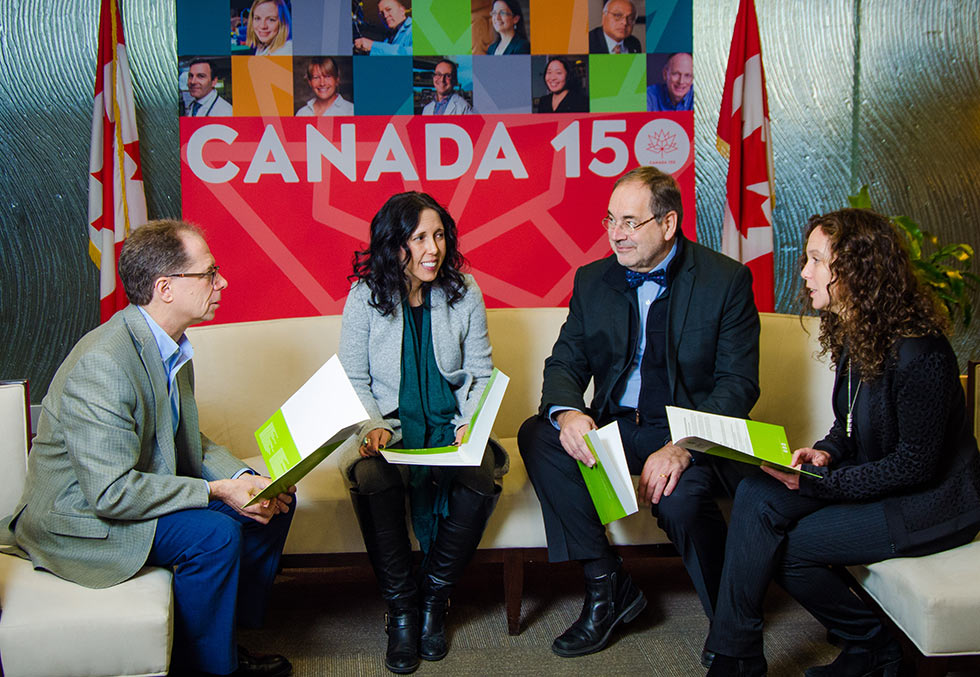 January is Alzheimer's Awareness Month in Canada. It's a time to recognize the impact that Alzheimer's disease and other neurodegenerative diseases are having on Canadians and their families. It's also a time to highlight the work of researchers being supported under CIHR's Dementia Research Strategy.
These researchers are working to improve our understanding of Alzheimer's disease and to find ways to prevent, diagnose, and slow its progression. They are also contributing to the global effort to discover and develop an effective, disease-modifying treatment for Alzheimer's disease and other forms of dementia.
CIHR Scientific Directors – Drs. Yves Joanette, Cara Tannenbaum, Carrie Bourassa, and Samuel Weiss – recently met to discuss questions regarding research on Alzheimer's disease. They also discussed efforts to translate this research into new prevention strategies and a better quality of life for Canadians living with Alzheimer's disease and their families.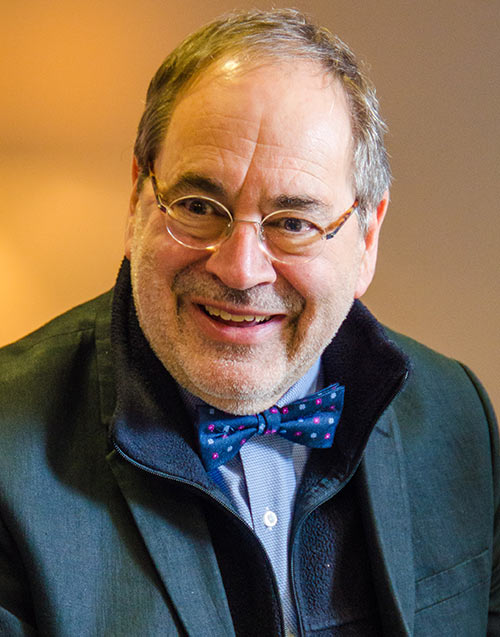 Can you tell us about any progress on the treatment of Alzheimer's disease, dementia, and brain research in general? What is the latest information on research initiatives that will help older Canadians to age well?
Dr. Joanette:
The "Dementia Awareness Month" is known as the Alzheimer's Awareness Month because Alzheimer's disease accounts for more than half of all the dementias.
Current research in this area is simply huge and no therapy is available. This is why the research effort has to bring all researchers working together as encouraged through CIHR's Canadian Consortium on Neurodegenerative Disease (CCNA).
The research effort has to be balanced and include ways:
to diminish the possibility of developing a brain disease causing dementia or to delay its clinical signs,
of stopping or slowing down the progression of the disease if present, and,
of ensuring quality of life for those living with dementia, and their caregivers.
If you take care of your health (nutrition, exercise, etc.), it also benefits your brain and may protect you from brain diseases.
You can also push back the onset of the clinical signs if you add to your cognitive reserve through different mental exercises or activities, including "switching" between languages … a natural activity in Ottawa!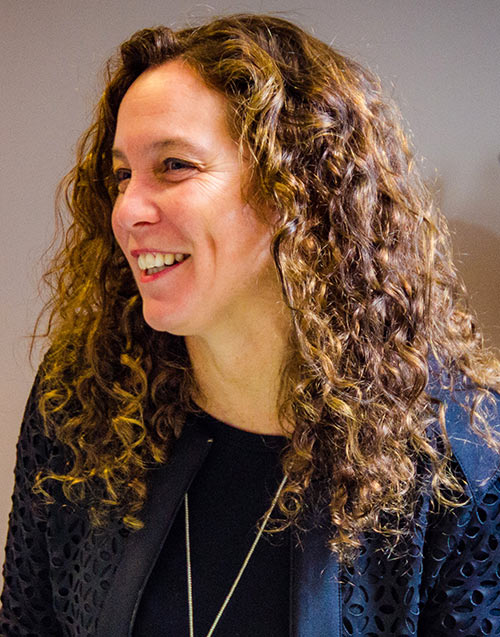 Is it true that age is the greatest risk factor for developing Alzheimer's disease? Are there other biological questions that point to an increased risk of developing Alzheimer's?
Dr. Tannenbaum:
Like many other health and social issues, the probability of being diagnosed with dementia over the course of a lifetime is not an equal gender opportunity for women and men.
Women are almost twice as likely as men to be living with dementia, representing 70% of all cases worldwide. Increased longevity is not sufficient to explain this difference.
Sex hormones and hormone replacement therapy may play a role. During the 1980s and 1990s, hormone replacement therapy was liberally prescribed to peri- and post-menopausal women prior to the discovery that hormone replacement increases dementia risk, the exact opposite of what was predicted.
Women may also be more vulnerable to recurrent stressful life events than men. Stress hormones affect the female brain differently over time, possibly leading to more memory impairment, inflammation, damage and degeneration.
Fortunately, we now have a better understanding of how brain health can be optimized to push back the onset of dementia.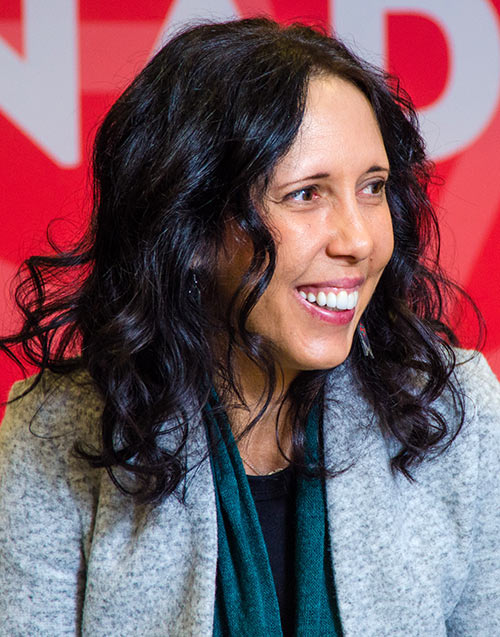 Improving the quality of life and health of older Canadians by understanding, addressing or preventing the consequences of a wide range of factors associated with aging is top of mind these days, especially for Indigenous and Northern people. Can you share with us what research advances are taking place that will have a real, tangible impact on improving the health of aging Indigenous peoples?
Dr. Bourassa:
Indigenous populations in Canada are rapidly aging and facing a rise in multiple chronic diseases and disabilities.
Unfortunately, recent data indicate that more than half of Indigenous people aged 65 and older report limitations in their ability to access culturally appropriate health care and to live an independent lifestyle.
CIHR is currently funding collaborative, community-based research projects that will help identify the needs of Indigenous older persons and develop culturally appropriate interventions to address these health issues and remove barriers to care for older adults.
For example, the WISE CARE project, led by Dr. Janet McElhaney and her team at the Health Sciences North Research Institute Research (HSNRI) in Sudbury, is focused on partnering with First Nations communities in Northern Ontario and Saskatchewan to:
identify the needs of Indigenous seniors living with multiples conditions,
develop and adapt interventions to address the health issues and barriers to care for seniors; and,
evaluate the effectiveness of community-specific interventions.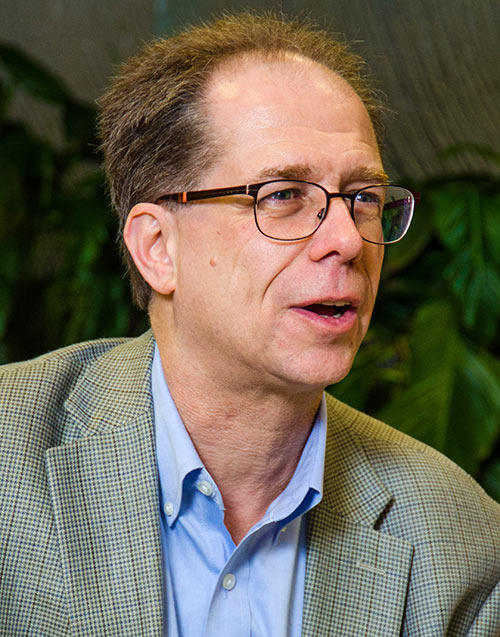 We know that current Alzheimer's disease treatments only improve symptoms of memory loss and problems with thinking and reasoning temporarily. We are learning about emerging research on gene recognition and therapy may be the most promising avenue for identifying treatment. Can you tell us about what this latest advance in brain science means for us and what else is on the horizon that looks promising?
Dr. Weiss:
Despite extensive research worldwide, effective treatments for Alzheimer's disease remain elusive.
To date, drug therapies have failed to deliver significant clinical success, leading researchers to consider alternative treatments. In particular, studies are now emerging that are looking at image-guided, non-invasive techniques that use either magnetic or ultrasound waves, targeted at the brain, for preventing age-related cognitive decline.
These therapies are currently being tested for their ability to improve cognitive performance in patients with Parkinson's disease and present a potential therapeutic option for patients with other neurodegenerative diseases such as AD or other dementias.
Associated Links
CIHR Dementia Research Strategy
Date modified: