IHDCYH Institute Advisory Board Members – Biographies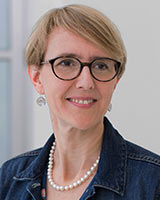 Anne Monique Nuyt (Chair)
Professor, Dept of Pediatrics (Division of Neonatology)
Associate Researcher, Dept of Physiology
Faculty of Medicine, Université de Montréal
Dr Nuyt is a neonatologist at CHU Ste-Justine, Université de Montréal. She received her medical degree and pediatric residency training at the Université de Sherbrooke (QC, Canada), and her subspecialty in Neonatal-Perinatal medicine from McGill University (93). Supported by the Medical Research Council of Canada, she pursued a research fellowship at the University of Iowa and at the College de France-INSERM. She was appointed (98) as clinician-scientist at the CHU Sainte Justine – Université de Montréal, where she is currently Professor of Pediatrics, Head of the Division of Neonatology, and Head of the Center of Excellence in Neonatology of the CHU Sainte Justine. Her research is supported by the Canadian Institutes of Health Research and the Heart and Stroke Foundation of Canada. She is member of grant peer-review committees (CIHR, HSF, FRQS), was awarded number of prices for her work and was President of the Quebec Hypertension Society.
Dr Nuyt's studies examine mechanisms of developmental programming of hypertension and cardiovascular dysfunction in children and adults who were born very preterm. Her translational research program spans from experimental animal work, to clinical as well as epidemiological studies.
---
Fabiana Bacchini
Executive Director, Canadian Premature Babies Foundation
Fabiana is the Executive Director of the Canadian Premature Babies Foundation. She is a journalist and the published author of From Surviving to Thriving, a Mother's Journey Through Infertility, Loss and Miracles.
While in the NICU with her surviving twin, born extremely preterm, she participated in the study of Family Integrated Care (FICare). This led her to extensive volunteering in the NICU at Mount Sinai Hospital and to become an ambassador for FICare, travelling across Canada and internationally to share her experience with this model of care. Her son was diagnosed with cerebral palsy, which continued to empower her to be a strong voice and advocate for premature babies and their families.
Currently, Fabiana serves as an advisor on the National Steering Committee for FICare, the Critical Care Services Ontario (Ontario Neonatal Intensive Care Advisory Committee group), Child-Bright Network, Cultivating Change Committee at the Sinai Health System and The Change Foundation Caregiver Project. She is a member of the founding committee of Global Alliance for Newborn Care (GLANCE).
She lives in Toronto with her husband and two sons.
---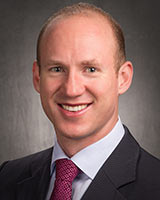 Peter Gill
Staff Paediatrician, Division of Paediatric Medicine,
The Hospital for Sick Children
Assistant Professor, Department of Paediatrics, University of Toronto
Honorary Fellow, Centre for Evidence-Based Medicine,
University of Oxford
Dr. Peter Gill is a Clinician-Investigator in the Division of Paediatric Medicine at The Hospital for Sick Children, and an Assistant Professor of Paediatrics at the University of Toronto. Dr. Gill holds a MD from the University of Alberta, and a DPhil in Primary Health Care and MSc in Evidence-Based Health Care from the University of Oxford, where he studied as a Rhodes Scholar. He is also an Honorary Fellow of the Centre for Evidence-Based Medicine (CEBM) and Nuffield Department of Primary Care Health Sciences at the University of Oxford, and a member of the CMAJ Editorial Advisory Board, and the BMJ Evidence-Based Medicine Editorial Board.
Dr. Gill's research focuses on improving the management of highly prevalent and cumulatively costly childhood conditions. He has authored over 50 peer-reviewed publications and 7 book chapters on a range of topics, including medical education, health services research and clinical care. He has research experience leading systematic reviews, administrative database analysis, quality indicator development, consensus methods, qualitative interviews, cohort studies and diagnostic horizon scans. Dr. Gill also co-founded the open-source paediatric medical education Website PedsCases which has over 2.5 million podcast downloads. His leadership contributions have been acknowledged with several awards including the CIHR IHSPR Rising Star Research Award and the CMA Award for Young Leaders.
---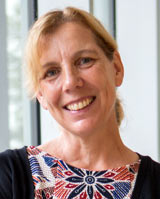 Sara Kirk
Professor, Health Promotion
Scientific Director, Healthy Populations Institute
Dalhousie University
Affiliate Scientist, IWK Health Centre
Dr. Sara Kirk is a Professor of Health Promotion at Dalhousie University with cross-appointments to the IWK Health Centre and Mount Saint Vincent University, Halifax. She is also a senior research scholar of the Healthy Populations Institute (HPI) at Dalhousie, an honorary senior scientist with the Beatrice Hunter Cancer Research Institute and a member of the Children and Youth in Challenging Contexts Institute (CYCC). Her program of research explores how we can create supportive environments for chronic disease prevention. Her research uses a 'socio-ecological' approach that takes into account how individual behaviour is influenced by other broader factors, such as income, education and societal norms.
---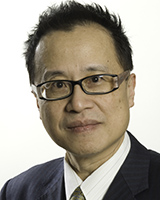 Peter C.K. Leung
Professor, Department of Obstetrics & Gynecology
University of British Columbia
Dr. Peter Leung is Professor of Obstetrics and Gynaecology and former Associate Dean in the Faculty of Medicine at the University of British Columbia (UBC). He is Fellow of the Royal Society of Canada, Fellow of the Canadian Academy of Health Sciences, and Foreign Member of the Korean Academy of Science and Technology.
Dr. Leung received B.Sc. and M.Sc. degrees from UBC, and a Ph.D. in Physiology from the University of Western Ontario. Following two MRC postdoctoral fellowships, at the UCLA and Laval University, he returned to UBC as faculty member. A major focus of his research program is in the area of Hormonal Determinants of Women's Reproductive Health and Disease, especially the autocrine and paracrine regulation of ovarian and placental cell functions.
Dr. Leung has received numerous awards, including Distinguished Scholar Award from the Michael Smith Foundation for Health Research, Investigator (Level 3) Award from the BC Children's Hospital Research Institute, UBC Killam Research Prize (senior category), Alumni of Distinction Award from Schulich School of Medicine at Western University. He has served as President of Canadian Fertility and Andrology Society, IAB member of CIHR Institute of Gender and Health, Director of the Society for the Study of Reproduction, Director of the Ovarian Workshops USA, Temporary Advisor to the World Health Organization, and Visiting/Honorary Professor in academic institutions including Harvard Medical School, Fudan University, Zhejiang University, Peking University Third Hospital and the Institute of Zoology in Chinese Academy of Science.
---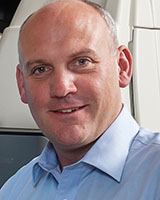 Stephen G. Matthews
Professor, Physiology, Obstetrics and Gynaecology and Medicine
University of Toronto
Stephen Matthews is Professor of Physiology, Obstetrics and Gynaecology and Medicine at the University of Toronto and Director of Research at the Alliance for Human Development, Lunenfeld-Tanenbaum Research Institute, Sinai Health System. Dr Matthews received his PhD from the University of Cambridge, UK. He was appointed to the University of Toronto in 1996 and served as Chair of Physiology (2007-2014).
Dr Matthews' research is focused towards understanding how the fetal environment affects developmental trajectories leading to modified neurologic and endocrine function. He has established that these effects can extend across multiple generations and are linked to altered susceptibility to chronic disease. His research team is determining the mechanisms by which such 'programming' can occur. In parallel, his group is investigating transport mechanisms in the placenta and developing brain, with a focus on strategies to protect the fetus. Dr Matthews is also deeply committed to translating fundamental research. He was founding co-director of the MAVAN program, which followed neurocognitive development in children following adverse early experience. He is currently co-leading large pregnancy intervention studies (Healthy Life Trajectories Initiative; HeLTI) in India and Africa focused towards improving maternal, infant and child health. His research has been funded by CIHR, NSERC and the Gates Foundation, and he has published over 200 research papers.
Dr Matthews has served as a member and chair of CIHR Peer Review Panels and on the Editorial Boards of several Journals. He is on Council for the Society for Reproductive Investigation and for the International Society of Developmental Origins of Health and Disease (DOHaD); in 2015, he co-founded DOHaD Canada. Dr Matthews has also worked closely with the leadership of UNICEF in the translation of science to policy.
---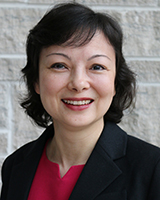 Sarah McDonald
Canada Research Chair
Professor
Departments of Obstetrics & Gynecology, Radiology & Health Research Methods, Evidence & Impact
McMaster University
Dr. Sarah D. McDonald is a Professor and Tier II Canada Research Chair in Maternal and Child Obesity Prevention and Intervention in the Department of Obstetrics & Gynecology at McMaster University. She received her medical degree from the University of Toronto, followed by an Obstetrics and Gynecology Residency at the University of Ottawa and a Maternal-Fetal Medicine Fellowship at Mount Sinai Hospital, Toronto. In addition, Dr. McDonald completed her MSc in Clinical Epidemiology at the University of Toronto. As a Maternal-Fetal Medicine specialist, her clinical work deals with high risk pregnancies. She leads an innovative program of research in perinatal epidemiology focusing on weight-related issues during pregnancy and their impacts on mothers, infants and related health services including those related to prematurity. She is an Associate Member of the Departments of Research Methods, Evidence & Impact (formerly Clinical Epidemiology, and Biostatistics) and Diagnostic Imaging. She holds Graduate Faculty Status, Health Research Methodology (HRM). She is delighted to mentor international and local faculty, fellow, residents, graduate and other students. She is a mentor on a CIHR Team Grant of New Investigators held jointly between McMaster and University of Toronto. She holds national leadership roles, including on the CIHR-funded Canadian Preterm Birth Network and on the External Advisory Committee to the Public Health Agency of Canada's Canadian Perinatal Surveillance System, where she provides direction on research in maternal weight and other issues. She previously participated in CIHR operating grant review panels as both a Reviewer and Scientific Officer and is delighted to contribute to the IHDCYH IAB.
---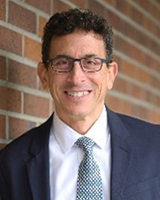 Steven Miller
Head of the Division of Neurology
The Hospital for Sick Children
Dr. Steven Miller (MDCM, MAS, FRCPC) is Head of the Division of Neurology and the Centre for Brain & Mental Health at the Hospital for Sick Children, Professor of Paediatrics at the University of Toronto, and Senior Scientist in the Neuroscience & Mental Health Program at the Research Institute of SickKids. He holds the Bloorview Children's Hospital Foundation Chair in Paediatric Neuroscience, and was previously a Canada Research Chair in Neonatal Neuroscience.
Leading a multidisciplinary team, his research program focuses on better understanding brain development and injury in the newborn. He and his team use advanced brain imaging and detailed long-term follow-up to help children who were born early or with conditions that put them at risk of neurological and developmental deficits. He has contributed to our understanding of brain abnormalities caused directly by preterm birth, perinatal asphyxia or indirectly by congenital heart disease. The ultimate goal of his team's work is to promote strategies to prevent brain injury, and to promote recovery if the brain is injured with the ultimate goal of improving the lifelong health of children and their families. He is passionate about supporting the career development of young child health researchers and recently completed his tenure as President of the Society for Pediatric Research.
---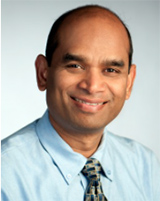 Prakeshkumar Shah
Professor
Departments of Paediatrics and HPME
Mount Sinai Hospital and University of Toronto
Dr. Prakesh Shah is a Neonatologist and Clinical Epidemiologist at Sinai Health System, Mount Sinai Hospital in Toronto.
Dr. Shah completed his medical and postgraduate training in Pediatrics in India and the United Kingdom. Following this, Prakesh undertook a fellowship in Neonatal/Perinatal medicine at the University of Toronto hospitals, during which he completed his MSc in clinical epidemiology at the University of Toronto. He joined Mount Sinai Hospital in 2002 as Assistant Professor. He is currently a Professor at the University of Toronto in Department of Pediatrics and Institute of Health Policy, Management and Evaluation. His major area of research is Maternal and Neonatal Health Services, Patient and Disease oriented research in Neonatology to improve quality of care provision and Knowledge Synthesis. He is the Director of Canadian Neonatal Network, Canadian Preterm Birth Network and International Network for Evaluation of Outcomes in Neonates. His overarching aim is to leverage these networks to build evidence-informed sustainable platforms for continuous outcomes improvement for families, parents and neonates in Canada and internationally. He holds an Applied Research Chair in Maternal and Child Health Services and Policy Research from the Canadian Institute of Health Research. He has conceived, conducted, synthesized, translated and implemented research in areas of Maternal and Neonatal Health. He has published several peer reviewed publications and synopsis documents for provincial ministries on maternal-neonatal health.
He currently serves as an Executive Committee Member of the Clinical Epidemiology Program at University of Toronto; a Council member for Provincial Council for Maternal and Child Health, Ontario; a Steering Committee member of Canadian Neonatal Transport Network and Canadian Pediatric Surgery networks; an Editorial Board member of six international journals and an Associate Editor for two international journals and a Member of the Health Commission of the Chief Minister of the State of Andhra Pradesh, India.
---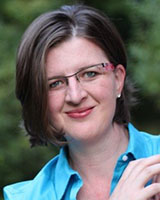 Cecilia Van Egmond
Director, Office of Legislative & Regulatory Modernization, Health Products and Food Branch, Health Canada
Cecilia Van Egmond is a Director at the Office of Legislative & Regulatory Modernization in the Health Products and Food Branch at Health Canada – an office that leads initiatives pertaining to issues impacting nearly every Canadian. Cecilia's regulatory portfolio often directly impacts children and youth, such as eliminating trans fat from the food system, rules on infant formula and human milk fortifiers, restricting marketing of certain food to children and providing more information to consumers about the nutrients in their food products.
Over the past 20 years in the Government of Canada, she has led and supported a range of population and public health initiatives at Health Canada, the Canadian Institutes of Health Research and the Public Health Agency of Canada. These policy, research and regulatory initiatives included: child health, development and protection; pre-term birth; injury prevention and disabilities; mental health; child maltreatment and family violence prevention; obesity and healthy living; chronic disease prevention; immunization; pandemic influenza; health services and e-health policy and research. Most recently, she played a key leadership role on regulatory files included in Canada's Healthy Eating Strategy.
Cecilia also brings extensive experience in international and inter-governmental negotiations having worked in the Department of Foreign Affairs and being responsible for international relations in program departments -- including Summits and Ministerial meetings, the development of national and international plans of action and policy frameworks, and the development of multi-sectoral collaborations such as between justice and health.
Cecilia has a BA in Humanities and Political Science and Masters Degree in International Relations.
---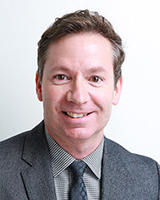 Robert Viger
Professor
Department of Obstetrics, Gynecology, and Reproduction
Université Laval
Robert Viger received a B.Sc. (Hons.) in Biochemistry from McGill University in 1989 and a Ph.D. in Pharmacology and Therapeutics also from McGill in 1995. He completed his postdoctoral training (1995-1997) in molecular endocrinology at the Clinical Research Institute of Montreal. He is currently Professor in the Department of Obstetrics, Gynecology, and Reproduction at Laval University in Quebec City, Canada and Scientist affiliated with the Centre de recherche du CHU de Québec-Université Laval. He held a Tier 2 Canada Research Chair in Reproduction and Sex Development from 2002 to 2012. He is currently the Scientific Director of the Centre for Research in Reproduction, Development, and Intergenerational Health (CRDSI) at Université Laval.
Dr. Viger leads an active research program studying the molecular and genetic pathways involved in early gonadal development as well as the regulation of gonad-specific gene expression. His research has been continuously funded by the Canadian Institutes of Health Research (CIHR) since starting his research group in 1998. He has also received research funding from the Natural Sciences and Engineering Research Council of Canada (NSERC), the Fonds de recherche du Québec – Santé (FRQS), the Fonds de recherche du Québec – Nature et technologies (FRQNT), the Cancer Research Society (CRS), and the Canada Foundation for Innovation (CFI). He has received numerous awards and distinctions that span his ongoing academic and scientific career. These include a Governor General's Gold Medal from McGill University and a New Investigator Award from the Society for the Study of Reproduction.
---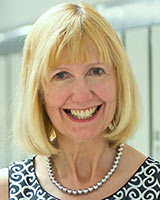 Roberta Woodgate
Professor, Child Health and Illness
College of Nursing
Rady Faculty of Health Sciences
University of Manitoba
Roberta Woodgate is a Professor at the University of Manitoba in the Rady Faculty of Health Sciences and a research scientist with the Children's Hospital Research Institute of Manitoba. She holds a Tier 1 Canada Research Chair in Child and Family Engagement in Health Research and Healthcare. Her research program, IN•GAUGE, embraces a dynamic approach to: involve children, youth and families; interact with researchers and knowledge users in the research, intervention and evaluation process; and be innovative in the use and exchange of knowledge with the combined goal of improving health care and access to care for children and youth. Her program is infused by an approach to knowledge inquiry that is grassroots, embedded in the needs, experiences and practices of children, youth and their families experiencing health challenges, as well as the needs, barriers and gaps that exist for health care providers, knowledge users and decision makers. She embraces a rights-based approach to research that recognizes that the voices of children and youth have in the past been silenced in research and in the decisions affecting their lives, including their health, and advocates for an approach that recognizes that children and youth are key actors in their own development, with the right to participate in decisions that affect them in accordance with their evolving capacities. In this regard, children and youth are key participants in the research process, contributing to the development, translation and exchange of knowledge. Alongside more traditional approaches to knowledge translation (KT), such as publications and presentations, Roberta also engages in innovative KT strategies, including arts-based approaches such as photography, participatory film, YouTube videos and dance.
Date modified: