2017 Recognition Prize winners – CIHR Institute of Aging
CIHR Institute of Aging Betty Havens Award for Knowledge Translation in Aging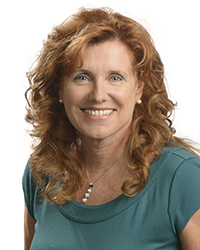 Recipient: Prof. Nicole Dubuc
Université de Sherbrooke
Nicole Dubuc has been a full professor in the School of Nursing, Faculty of Medicine and Health Sciences at the University of Sherbrooke since 1996. She is also the Scientific Director of Sherbrooke's Research Centre on Aging, an affiliate of the Estrie Integrated University Health and Social Services Centre and the Sherbrooke University Hospital Centre (CIUSSS-Estrie-CHUS).
Her work involves research on the development and evaluation of various programs and methods of organizing services related to the concepts of autonomy and frailty in older people throughout the continuum of services. Two important aspects of her work have been the classification of the Iso-SMAF profiles and the Computerized Clinical Pathway Tools that have been the subject of the complete knowledge-translation cycle from their creation to their implementation, adaptation and adoption at certain pilot sites and their complete deployment in the Quebec long-term-care system.
The Iso-SMAF profiles also constitute one of the six components of the PRISMA model for the coordination of services. The Computerized Clinical Pathway Tools are central to initiatives by the Quebec Ministry of Health and Social Services to computerize clinical home support activities, which will continue until 2020. These tools and programs support the improvement of clinical practices, the services and the organization of services for seniors in Quebec. They have also earned her several awards, including the Prix Florence, from the Ordre des infirmières et infirmiers du Québec (OIIQ), for her exceptional contribution to the advancement of research and to the development of nursing practice, and the Prix Gilles-Pigeon, from the Faculty of Medicine and Health Sciences, in recognition of her leadership and creativity and her contribution through her professional activities.
CIHR Institute of Aging Fellowship Prize of Excellence in Research on Aging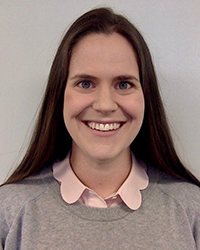 Recipient: Dr. Hailey Banack
State University of New York
Dr. Hailey Banack completed concurrent Bachelor of Physical Education and Bachelor of Science degrees at Queen's University and then a Master's degree in the Department of Kinesiology at McGill University. She received her PhD in Epidemiology from McGill University. Hailey was awarded both the Governor General's Gold Medal, for the most outstanding McGill graduate receiving a doctoral degree in 2015-16 in any discipline, and the Gordon A. Maclachlan Prize for the top graduating doctoral student in health sciences. Since September 2016, she has been working as a postdoctoral fellow in epidemiology in the School of Public Health and Health Professions at the State University of New York (SUNY) in Buffalo.
Hailey's current research is  focused on healthy aging and women's health. She is specifically interested in understanding the complex links between obesity, aging, chronic disease, and mortality. She works with the Women's Health Initiative, a landmark study of over 160,000 postmenopausal women, to investigate the effect of changes in body weight and body composition on health outcomes in older women. In addition to her substantive focus, Hailey is interested in examining the use of novel statistical and bias analysis techniques to address specific methodological issues in aging research, such as selection bias and measurement error.
Hailey is proud to be actively involved in the peer-review process for a number of  epidemiology and medical journals. Her doctoral training and focus on epidemiologic methods has given her a unique area of expertise, and she is proud to contribute to the scientific community and share her passion for epidemiology with researchers in Canada and across the world.
CIHR Institute of Aging Anne Martin-Matthews Doctoral Prize of Excellence in Research on Aging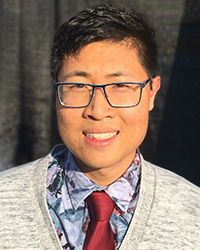 Recipient: Tim Rappon
University of Toronto
Tim Rappon is an MD/PhD student at the University of Toronto and a Vanier Scholar. Prior to joining the MD/PhD Program, he studied cell biology at Western University in London, Ontario and conducted research into the links between nerve cell metabolism and Alzheimer's disease. His clinical training in a rehabilitation and complex care hospital in the first year of the MD/PhD program led to an ongoing and evolving interest in the ways in which the care of complex older adults is organized and delivered.
Tim is currently a second-year PhD student at the Institute of Health Policy, Management and Evaluation, where he is examining the sustainability of improvements to elder care implemented by hospitals in the federally-funded Acute Care for Elders Collaborative, a collective of 17 health care organizations serving Canadians from coast to coast in remote, rural and urban settings led by the Canadian Foundation for Healthcare Improvement. Insights from this multiple case study will help ensure that changes to the way we care for older adults yield durable, long-term benefits. As a trainee of Translating Research in Elder Care (TREC), he is also studying how health care aides' work life impacts their work outcomes and the care of residents in long term care homes.
Tim hopes to leverage his clinician-scientist training to make complete, coordinated and compassionate care more accessible to older Canadians and plans to become a geriatrician after completing the MD/PhD Program.
Date modified: