Developing interventions to help the spinal cord repair itself following injury
World-class experts unite to help people living with spinal cord injuries regain their mobility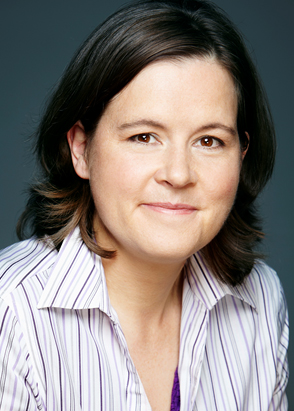 The AXON Repair project hosts a collection of world-class experts who are investigating the control of axon (also known as nerve fibers) regeneration.
Joining project coordinator, Dr. Joost Verhaagen from the Netherlands Institute for Neuroscience in Amsterdam, Dr. Alyson Fournier is part of the team working on a project to develop interventions to help the spinal cord repair itself following injury. 
She will be working with researchers from the University of Cambridge and Kings College London, as well as the German Centre for Neurodegenerative disease, based in Bonn, and the Bratislava-based Slovak Academy of Sciences.
Neurons in the central nervous system (CNS) fail to spontaneously regenerate following an injury. The body applies a brake that bars axon regeneration, a brake that the team hopes to further understand and to ultimately release.
Building on previously identified factors that promote CNS axon regeneration, modest recovery of sensory-motor abilities has been achieved in the laboratory setting. Dr. Fournier and her fellow team members aim to develop a strategy that promotes axon regeneration and functional recovery following a spinal cord injury by reprogramming neurons into a regenerative state and overcoming the barriers that have traditionally blocked axon regeneration using therapeutic gene delivery.
With 130,000 new cases worldwide of spinal cord injury (SCI) each year, the AXON Repair Project team hopes to reduce the number of people living with permanent disability resulting from a critical loss of bodily functions following an SCI.
"CIHR support of the fundamental science that we perform in our lab is critical to our ability to make innovative discoveries that may eventually be translated to therapeutics to treat neuronal damage." 
Dr. Alyson Fournier is a researcher with McGill University Montreal Neurological Institute and a member of the Spinal cord repair: releasing the neuron-intrinsic brake on axon regeneration (AxonRepair) Project.
Date modified: