Reclaimed lives: rehabilitation after traumatic brain injury
Multifaceted intervention program will help to improve outcomes for patients who experience a Traumatic Brain Injury (TBI)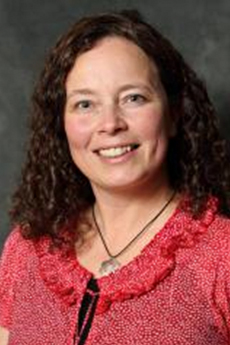 As Project Coordinator for the SiMPLyRehab project (Seeing-Moving-Playing: Early Rehabilitation Utilizing Visual and Vestibular Technology Following Traumatic Brain Injury (SiMPLyRehab) Dr. Isabelle Gagnon is leading a team of international experts, comprised of fellow Canadian Dr. Kathryn Schneider of the Sport Injury Prevention Research Centre in Calgary, and two other researchers who are based in Paris, France and Tel Aviv, Israel. 
This translational research program is bringing together an international group of clinician scientists with vast expertise in Traumatic Brain Injury (TBI).  The team will evaluate the effects of TBI and how individuals perceive their environment and can move easily in it. One of the common consequences of TBI includes a loss of coordinated eye movements which stabilize gaze by countering the movements of the head (also known as vestibulo-ocular reflex). Visual perception deficits and dizziness are other common occurrences following TBI which will also be targeted by this study.  In addition, the team will evaluate the effectiveness of rehabilitative strategies for people who are experiencing any of these symptoms for more than ten days. 
The study involves 465 participants, aged six to 30, who sustain a TBI of any severity. After an initial evaluation phase that employs the best available technology and equipment, participants whose symptoms last more than 10 days following the initial injury will be randomly assigned to a treatment group or to a control group. Primary outcomes include a return to normal work and play.
In the longer term, Dr. Gagnon and her team hope that their studies will lead to a multifaceted intervention program that will improve health care delivery for patients who experience an injury to their central nervous system, thereby reducing the burden on individuals, their families and health care systems. 
"There is much to be learned about what really works when we provide rehabilitation to kids and young adults who have visual or vestibular problems after their brain injury. We're excited to be able to tackle this issue in a more collaborative, global way and to benefit from the international perspective this grant allows our team." 
Dr. Isabelle Gagnon is an Assistant Professor with the School of Physical and Occupational Therapy/Pediatrics at McGill University and a Clinician-Scientist, Trauma and Pediatric Emergency Medicine at The Montreal Children's Hospital, McGill University Health Center.
Date modified: