Informing improvements in the treatment of spinal cord injury
Exploring ways to recalibrate neuropathic pain management to improve motor function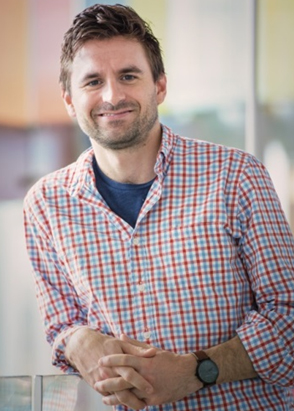 In his role as Project Coordinator of the Repurposing Acute Therapies for Enhanced Recovery after Spinal Cord Injury (RATER SCI) project, Dr. John Kramer will be joined by fellow Canadian Dr. Catherine Mercier from the Center for Interdisciplinary Research and Rehabilitation and Social Integration at Laval University, as well as colleagues from Germany, Spain and Switzerland.  The team will conduct individual research projects in their respective countries which will converge to inform improvements in the treatment of spinal cord injury (SCI).
The central nervous system (which consists of the brain and the spinal cord) controls most of the functions of the mind and body. Much like a computer, the brain is the central processing unit and the spinal cord is the pathway, or communications channel, running between the body and the brain.  An injury to the spinal cord disrupts the exchange of information, and often rewires it in a bad way, impairing the body's sensory and motor functions, and leading to muscle paralysis and neuropathic pain as pain pathways to the brain become established. 
Under Dr. Kramer's lead, the team will conduct a number of studies aimed at assessing the effectiveness of existing interventions (pharmacological and rehabilitation) as viable ways to improve motor function and/or reduce pain.  The RATER SCI project team hopes to determine if existing treatment options to manage neuropathic pain can be recalibrated to improve motor function and if existing rehabilitation interventions designed to improve movement can be repurposed to relieve neuropathic pain.
Dr. Kramer will explore the impact of medication administered in the very early stages of spinal cord injury to address other problems like broken bones or bed sores. The aim is to determine the effect of these medications on pain and whether or not they have an effect on different channels of the central nervous system.  While effective pain management facilitates participation in rehabilitation, Dr. Kramer and his team will be looking out for possible detriments to recovery outcomes, such as reduced muscle function. 
A parallel study in Canada will investigate the value of gait training (improving how a patient walks), as a means to reduce pain. Dr. Catherine Mercier will work with her colleagues at Laval University to study whether achieving the ultimate goal in treating persons with SCIs, restoring mobility, is possible through gait training. It is hoped that this research will determine the role that exercise and gait training plays on the reduction of chronic pain by preventing or reducing neuropathic pain.
Finally, another research project will be undertaken in Spain with RATER SCI's European team members to evaluate the benefits of applying electrical stimulation to the brain to improve hand functionality. 
"Medication administered in hospital at the early stages of spinal cord injury are important to patient comfort and address other problems like broken bones or bed sores, but they may have an impact further down the care continuum. One of our study's goals is to be on the lookout for any detrimental effects of pain management on muscle functioning." 
Dr. John Kramer is Principal Investigator, International Collaboration on Repair Discoveries (ICORD) at the University of British Columbia and Project Coordinator of the ERA-NET RATER SCI project.
Date modified: