Research for living longer and living better
Message from Dr. Yves Joanette on National Seniors Day 2017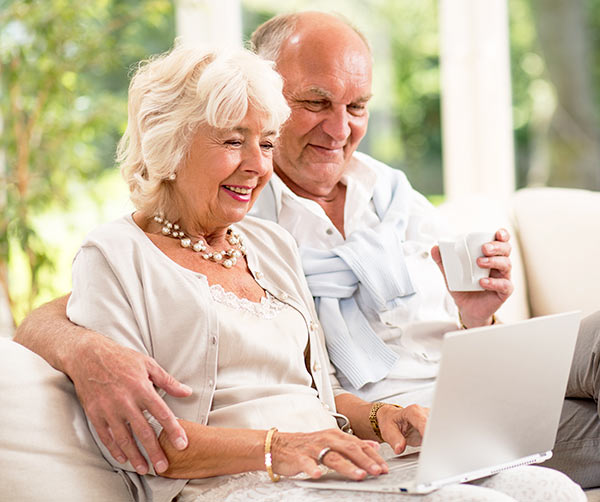 On October 1, we celebrate National Seniors Day in Canada. It's a time to express our gratitude for the contributions seniors are making to our lives, our communities, and our country, and to listen to their wisdom and advice as it is the case in our country's indigenous communities.
The number of seniors in Canada is growing and the pace at which Canada's senior population is aging is not slowing down anytime soon. In 2035, Canada will join the ranks of the super-aged countries, i.e. more than 30% of the population over the age of 60. In recent years, the number of Canadians aged 65 and over surpassed the number of those aged 15 and under. In addition, the number of the "oldest old" (those aged 85 and over), particularly the centenarians, is booming as never before.
The overall life expectancy has now reached 83 years for women and 79 years for men, and the healthy life expectancy has increased as well, but not at the same pace. More than 30% of Canadians aged 85 and over have three or more chronic diseases, which places an immense pressure on our health care systems, particularly in a context where Canadians are working later in life and wish to age at home. By far, the most feared health condition in aging is dementia, and the rapidly increasing number of cases of dementia in Canada results in significant financial costs and puts a growing burden on carers and families.
This is why the Canadian Institutes of Health Research (CIHR) through its Institute of Aging is investing in research that will (1) ensure that the extra years of life will be satisfying- by enhancing our understanding of the determinants of healthy aging, and (2) address the complex health challenges of older age, in particular dementia, while ensuring that the relevant and adapted care and services are available along the trajectory towards the end of life
With our partners, for example, we are funding the Canadian Longitudinal Study on Aging, a major national study involving more than 50,000 Canadian men and women. The CLSA aims to find ways to help us live long and live well, and understand why some people age in healthy fashion while others do not.
We are also working with research networks like AGE WELL, which is developing technologies to help people maintain their independence, health and quality of life as they get older.
In the end, our actions will have major impacts on the health and wellness of Canadians in the future and will contribute to not only living longer but to living better.
Dr. Yves Joanette
Scientific Director, CIHR Institute of Aging
Date modified: