Jon W. Singleton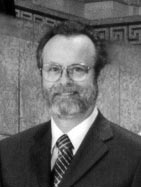 Affiliation
Former Auditor General of Manitoba (1996–2006)
Committee membership
CIHR Audit Committee
Biography
Jon Singleton was appointed Provincial Auditor of Manitoba in July 1996, becoming Auditor General with the proclamation of the Auditor General Act in May, 2002. He completed his 10 year appointment in July, 2006. He returned to the Provincial Auditor's Office from Crown Corporations Council, where, from 1989 to 1996, he was Vice-President, Finance. Before entering the accounting profession, he taught high school physics, science and mathematics at Niverville Collegiate from 1969 to 1972.
In 2004, Jon graduated from the Institute of Corporate Directors (ICD)' National Directors Education Program, and is a founding member of the ICD's Manitoba Chapter. Jon served as a member of the Audit Committee of the Public Health Agency of Canada for 8 years ending in October, 2015 and on the Audit Committee of the Canadian International Development Agency for 3 years until its dissolution.
In 1995/96, Jon was International President of ISACA (Information Systems Audit and Control Association), an organization with over 35,000 members (at that time) which promotes research, education and certification in controlling and auditing information systems in over 120 countries. In this capacity, he was instrumental in assisting the formation of a chapter in Taiwan and several chapters in India. He also persuaded the membership at large to adopt a new governance model that enables ISACA to function effectively on a global basis providing a common level of service to all 35,000 members. As a result, the examination, administered by ISACA, to become a Certified Information Systems Auditor is now taken by over 14,000 candidates in eleven different languages. Prior to being International President, he served as Vice-President of Certification. He also was a founding member of ISACA's Winnipeg Chapter in 1981.
Subsequently, Jon chaired the Governance Advisory Council to the ISACA (Information Systems Audit and Control Association) International Board of Directors and as a member of its Audit Committee. He served for 2 years as Vice-Chair, Finance of the Board of Governors of Scouts Canada. Jon served for 3 years as Chair of the Selection Committee for the Lieutenant Governor's Medal for Excellence in Public Administration, awarded annually by the Institute of Public Administration in Manitoba.  
After serving as Treasurer of the Winnipeg Folk Festival for 9 years, he was appointed a lifetime Honourary Board Member. He was part of the team that helped to bring the Festival from its shaky financial beginnings to the vibrant part of the Manitoba cultural scene that it is today.
Jon holds a Bachelor of Science degree in Physics (Honours) from the University of Manitoba, became a Chartered Accountant in 1976 and a Certified Information Systems Auditor in 1982. Jon is married to Barbara Hiebert, has two children Arwen and Bram, and four grandchildren Poe, Mae Evi and Teo.
Date modified: