Lindau Nobel Laureate Meetings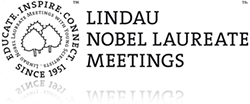 Once every year, some dozens of Nobel Laureates convene at Lindau, Germany to meet the next generation of leading scientists: undergraduates, PhD students, and post-doc researchers from all over the world. The Lindau Nobel Laureate Meetings foster the exchange among scientists of different generations, cultures, and disciplines. The meetings focus alternately on physiology and medicine, on physics, and on chemistry – the three natural Nobel Prize disciplines. An interdisciplinary meeting revolving around all three natural sciences is held every five years. In addition, the Lindau Meetings on Economic Sciences are held every three years. 
The three Canadian Federal Granting agencies are proud partners of this annual event.  Based on the eligibility requirements for the prize, Canadian nominees are selected from scholars and fellows awarded through the most recent Vanier Canada Graduate Scholarships (CGS) and Banting Post-Doctoral Fellowship (PDF) Program and/or agency-specific scholarships and fellowships.
For information on the application and eligibility requirements, please consult Lindau Nobel Laureate Meetings.   
For more details on the Canadian sponsor nomination process, please contact:
Past participants
Date modified: