INMD Connections – July 2017
Inside this Issue:
---
Message from Philip Sherman, INMD Scientific Director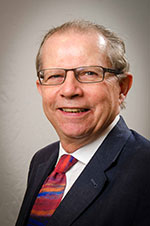 My term as Scientific Director of INMD ends December 31, 2017. Many of you will have seen the recent job posting for the next Scientific Director. The incoming Scientific Director will serve a 4-year term, with the potential of a 4-year renewal.
In April 2017, the INMD Expert Evaluation Panel met in Ottawa to review INMD performance during the past nine years. The process for this evaluation followed a framework approved by CIHR Governing Council in November 2015.  The INMD Evaluation report was reviewed and approved by Governing Council in June 2017. The report will become available for your review on the CIHR website shortly. I am grateful to each one of the panel members who took the time and made the effort to participate in this comprehensive evaluation.
The INMD evaluation was used to develop a job posting that begins the recruitment of the next Scientific Director of INMD. It is timely for new leadership bringing fresh perspectives. To those of you who have already demonstrated leadership in the INMD mandate areas and may be interested in serving CIHR and the INMD health research community, I strongly encourage you to apply to become the next Scientific Director of INMD.
Best wishes for the summer season,
Philip M. Sherman, MD, FRCPC
Scientific Director, INMD
CIHR Funding Opportunities
Innovative Clinical Trials in Type 1 Diabetes
CIHR and JDRF Canada are pleased to announce funding for Innovative Clinical Trials (iCT) in type 1 diabetes. As part of SPOR, the (iCT) initiative aims to build capacity and increase the intensity of iCT research. This funding opportunity is focused on the type of innovative clinical trials that involve comparative effectiveness research and/or implementation science research.  LOI application deadline: August 8, 2017. Visit ResearchNet for more information.
Planning and Dissemination Grants – Institute/Initiative Community Support (Summer 2017 Competition)
INMD is pleased to announce the ICS Planning and Dissemination – Summer 2017 competition. Application deadline: August 22, 2017. Visit ResearchNet for more information.
Early Career Investigator Awards in Circulatory and Respiratory Research
INMD, in partnership with the CIHR Institute of Circulatory and Respiratory Health (ICRH), Institute of Aboriginal Peoples' Health (IAPH), Hypertension Canada (HTC), and AstraZeneca Canada (AZ Canada) is pleased to announce the Early Career Investigator Awards in Circulatory and Respiratory Research. Application deadline: September 6, 2017. Visit ResearchNet for more information.
Fellowship: Fall 2017 Priority Announcements in Clinical Nutrition, Diabetes and Gastroenterology
Together with the Canadian Nutrition Society, Diabetes Canada and the Canadian Association of Gastroenterology, INMD is pleased to announce the launch of the Fellowship: 2017 Priority Announcements in Clinical Nutrition, Diabetes and Gastroenterology. Application Deadline: November 1, 2017. Visit ResearchNet for more information. 
Researcher Profile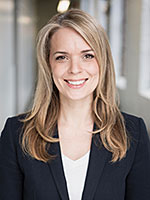 JoAnne Arcand, PhD, RD
CIHR INMD-CNS 2017 New Investigator Partnership Prize
JoAnne Arcand is an Assistant Professor in the Faculty of Health Sciences at the University of Ontario Institute of Technology (UOIT) in Oshawa.  She has a PhD in Nutritional Sciences from the Univ. Toronto and completed three years of postdoctoral training in nutrition and public health policy prior to joining UOIT in 2015. Dr. Arcand has expertise in clinical and population health aspects of cardiovascular disease prevention and management. Her research program focuses on the implementation of nutrition recommendations in primary care, evaluation of novel tools for the dietary management and prevention of hypertension and heart failure, development of mobile nutrition education apps for school children in Ontario, and the evaluation of policies to reduce population sodium intakes both here in Canada and abroad. She was recently awarded a Heart and Stroke Foundation of Canada Emerging Research Leaders grant and the CIHR INMD Canadian Nutrition Society New Investigator Prize. Congratulations, JoAnne!
CIHR Funding Results – 2017 KRESCENT Awardees
INMD thanks the Kidney Foundation of Canada (KFOC) and the Canadian Society of Nephrology (CSN) for their continued partnership in building capacity in kidney research in Canada. Congratulations to all of the successful 2017 Kidney Research Scientist Core Education and National Training Program (KRESCENT) Award recipients funded through the Priority Announcement, KRESCENT and CAN-Solve CKD competitions!
Nominated Principal Investigator
Supervisor
Institution
Project Title
Post-Doctoral Fellowship Priority Announcements
Mirlinda Kachuri
Mattias Johansson
International Agency for Research on Cancer, France
Investigation of metabolic pathways in renal cell carcinoma.
Thomas Kitzler
Friedhelm Hildebrandt
Harvard Univ., USA
Identification and characterization of monogenic causes of hereditary kidney disease for the development of novel drug therapies.
KRESCENT Competition
Caroline Lamarche
Megan Levings
Univ. British Columbia
Tailoring antigen-specific regulatory T cells for use in transplantation.
Can-Solve CKD (SPOR) Network
Matthew Lanktree
York Pei,
Andrew Paterson
University Health Network, Univ. Toronto
Improving polycystic kidney disease prognostication using imaging, next generation sequencing and urinary biomarkers.
Ioan-Andre Iliuta
York Pei, James Scholey
University Health Network, Univ. Toronto
Modulating dysfunctional metabolic pathways to slow disease progression in autosomal dominant polycystic kidney disease.
Allied Health Doctoral Award
Vinusha Kalatharan
Amit Garg, York Pei
Western Univ.
Epidemiology of urinary tract stone management in autosomal dominant polycystic kidney disease.
KRESCENT New Investigator Award
Mathieu Lemaire
-
Hospital for Sick Children, Toronto
Investigating the pathophysiology of atypical hemolytic-uremic syndrome caused by DGKE deficiency.
Feedback on the INMD Newsletter
INMD welcomes researchers, partners and other stakeholders to share news stories that relate to areas of our mandate. If you have interesting research results or developments, are organizing a conference or workshop, or wish to report on a past event, we would like to feature them in our newsletter or other communication materials.
Have a comment? Please share it with us! You can also write to subscribe or unsubscribe to our Newsletter. Simply send us an e-mail at: inmd.comms@sickkids.ca.
Date modified: