At the point of crisis: Confronting pediatric mental illness through health administrative datasets and biostatistical methods
Background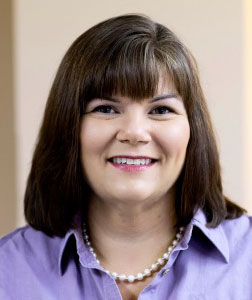 It is estimated that over one million Canadian children and youth live with chronic mental illness. With limited funding and health services options, emergency departments (EDs) have become key service points for children and youth in need of immediate, unscheduled mental health care.
Dr. Rhonda Rosychuk previously conducted a study revealing higher ED visit rates and return rates, and longer times to post-crisis follow-up for particular diagnostic and socio-demographic groups.
Prompted by this discovery, Dr. Rosychuk and her team are undertaking a new study to leverage large datasets to understand uneven health care system utilization patterns amongst at-risk youth.
Developing methods to reuse and link Alberta Health datasets to better understand mental health-related ED visits
Dr. Rosychuk is a Professor in Pediatrics at the University of Alberta and an expert in biostatistical methodological research. Through her work, she is familiar with the significant collection of health system datasets held by Alberta Health (AH).
Building upon her previous research, she will develop new methods to analyze and link four AH datasets to better understand the relationships between the timing of youth mental health-related ED visits, the timing of youth mental health-related post-crisis community care visits, and characteristics such as diagnosis, illness severity, physician speciality, age, and geographic location.
The inclusion of geographic information in the analysis will allow researchers to investigate regional effects on health.  By linking datasets, researchers are also able to compare the characteristics and diagnoses of patients who experience frequent recurring ED visits.
These types of sophisticated analyses are being made possible by creating new statistical techniques to harness "big data" and study how the techniques work under different conditions. 
Impact
Dr. Rosychuk's research could have far-reaching influences on the Canadian health care environment. The results will empower health care policy-makers to better understand and interpret available health services data, and ideally deploy resources that respond to the needs of different populations – most notably children and youth in crisis. In other words, this information will help care providers and policy- makers better understand the most effective interventions.
This study highlights the value of using existing health-related research data in new and novel ways to increase our understanding, and ultimately, to save lives.
Further reading:
Date modified: