Executive Management Committee
Acting Vice-President, Research, Knowledge Translation and Ethics
Anne Martin-Matthews, PhD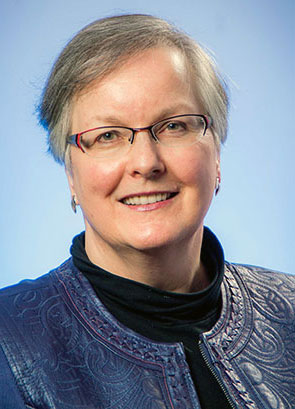 Dr. Anne Martin-Matthews is a professor in the Department of Sociology at the University of British Columbia (UBC), a Fellow of the U.S. Gerontological Society of America and a Fellow of the Canadian Academy of Health Sciences. Dr. Martin-Matthews established and led the pan-University Gerontology Research Centre at the University of Guelph for three terms and has held positions of Associate Dean Research and Graduate Studies, Associate Dean Strategic Initiatives, and Dean pro tem at UBC. She was the Scientific Director of CIHR's Institute of Aging from 2004-2011. Under her leadership, the Institute led the development and launch of the Canadian Longitudinal Study on Aging and developed international partnerships with the EU and UK, as well as strategic initiatives on Cognitive Impairment in Aging; Mobility in Aging; and Health Services and Systems for an Aging Population.
Dr. Martin-Matthews served on the Board of Trustees for the Peter Wall Institute for Advanced Studies (UBC). She is currently a member of the Research Council of the Canadian Institute for Advanced Research, of the International Scientific Advisory Boards for the AGE-WELL Networks of Centres of Excellence and of the European Commission Joint Programming Initiative - Social inequalities in extending working lives of an ageing workforce. She serves on the Governing Board of the UK's Cohort and Longitudinal Studies Enhancement Resources (CLOSER).
Dr. Martin-Matthews has published extensively in the fields of aging and lifecourse; health and society; health and social care services; and the intersections of formal and informal care. In recognition of her commitment to the mentoring of the next generation of researchers on aging, in 2012 CIHR created the "Anne Martin-Matthews Doctoral Research Prize of Excellence in Research on Aging." In 2016, she received the Evelyn Shapiro Recognition Award for Excellence in Student Mentoring from the Canadian Association on Gerontology.
Dr. Martin-Matthews completed her B.A. at Memorial University and M.A. and Ph.D. at McMaster University. She holds an Honorary Degree in Civil Law from Newcastle University (UK).
Email: anne.martin-matthews@cihr-irsc.gc.ca
Date modified: