New ways to deliver healthcare are improving access for Indigenous communities
Métis clinician and researcher is working to reduce care gaps for Canada's Indigenous community with arthritis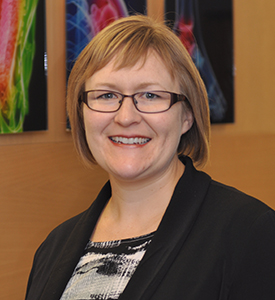 Associate Professor with the Departments of Medicine and Community Health Sciences at the University of Calgary, Dr. Cheryl Barnabe is a rheumatologist and health services researcher.  Co-chair of the Group for Research with Indigenous Peoples (GRIP), a research network of academics and students, health system leadership, and Indigenous community and organization representation (housed in the O'Brien Institute for Public Health). She is leading efforts to improve Indigenous health outcomes, especially for patients living with arthritis.
Dr. Cheryl Barnabe, of the University of Calgary's Departments of Medicine and Community Health Sciences, is a Métis clinician and researcher who has focused her career on identifying and resolving gaps in health care service delivery experienced by Indigenous peoples with arthritis.
One of Canada's foremost researchers on rheumatic diseases such as arthritis in Indigenous communities, she has gathered evidence that has defined the rate of occurrence and informed public policy. 
With support from the CIHR Institute of Aboriginal Peoples' Health, Dr. Barnabe's community-based participatory research recognizes and respects the values and cultures of Indigenous communities and acknowledges their role as full partners in the research process. She frequently travels to Indigenous communities in Alberta to treat patients with arthritis. This active clinical practice has allowed her to witness firsthand the disparities that exist between Indigenous and non-Indigenous communities. Dr. Barnabe has become an important catalyst for positive change, creating opportunities for collaboration between family physicians, family members and patients that extend the care continuum.
With communities, she is developing new arthritis care models that streamline a patient's ability to access a specialist and connects and coordinates the various care providers to improve the overall delivery of health services, greatly improving outcomes for patients with musculoskeletal conditions such as arthritis.  
Dr. Barnabe is also an important bridge between the Métis and First Nation communities, encouraging strengthened relationships with leaders of both communities to achieve common goals like improving the quality of care available to members of Canada's Indigenous population.
Date modified: