2017 CIHR-IHSPR Rising Star Award Recipients
Recognizing emerging health services and policy researchers
The CIHR Institute of Health Services and Policy Research (CIHR-IHSPR) is pleased to announce that, Ruth Lavergne, Jenna Wong, and David Campbell have received the 2017 CIHR-IHSPR Rising Star Awards.
The Rising Star Award review committee selected this year's winners for their excellence in research and/or knowledge translation, the innovation of their work and the potential impact of their work within the field of health services and policy research.
In addition to receiving an award of $1,000 and a certificate of excellence, the recipients were honoured at the Canadian Association for Health Services and Policy Research (CAHSPR) conference, held in Toronto on May 23-26, 2017.
Ruth Lavergne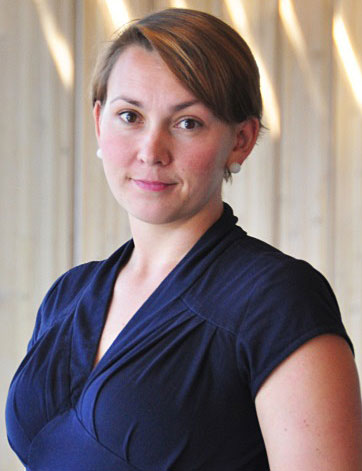 Dr. Ruth Lavergne is a quantitative researcher who uses observational methods and large administrative databases to examine health care delivery. Dr. Lavergne leads research examining primary care reform and health human resources planning in British Columbia. Other research interests include palliative care, regional variation in health services delivery, and rural health. Dr. Lavergne has methodological expertise in quasi-experimental research design and use of linked administrative data in health research. Prior to her appointment as Assistant Professor at Simon Fraser University's Faculty of Health Sciences in 2016 she was a Postdoctoral Fellow at McGill University. She completed her PhD at the University of British Columbia in 2015.
View the award-winning research:
Jenna Wong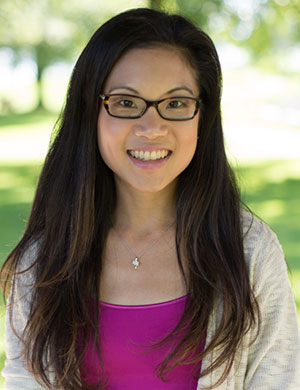 Jenna Wong is a Vanier scholar and PhD candidate in Epidemiology at McGill University. She is currently finishing up her dissertation, which focuses on producing evidence and building tools to increase pharmacovigilance around antidepressant use for non-evidence-based indications. Her dissertation also applies many of her methodological interests including diagnostic testing, risk factor assessment, and predictive modelling using different machine-learning techniques. Before coming to McGill, she received her MSc in Epidemiology from the University of Ottawa and worked at the Institute for Clinical Evaluative Sciences. Both experiences peaked her interest in conducting health services research using electronic and linked administrative health data. After completing her PhD, she hopes to use the tools developed in her dissertation to conduct database studies comparing the safety and effectiveness of antidepressant use for different indications. She also hopes to continue finding applications for using electronic health data to predict important health outcomes.
Jenna is an author on over 20 peer-reviewed articles, including five first-author publications in journals such as JAMA, BMJ, and Medical Care. The early findings of her dissertation were publicized in many media outlets including TIME magazine, Huffington Post, CTV News, and CBC National News.
View the award-winning research:
David Campbell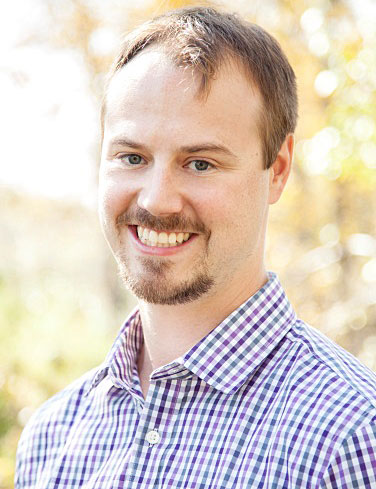 Dr. David Campbell is currently a resident physician in Endocrinology and Metabolism at the University of Calgary and a clinician fellow supported by Alberta Innovates. He began his academic career by completing a Master of Science in Medical Anthropology at the University of Edinburgh. For his thesis he studied the role of cultural competency models in Haitian-serving free clinics in South Florida. During his undergraduate medical training, Dr. Campbell developed a keen interest in Health Services and Policy Research – particularly research focused on minimizing health disparities and improving access to care for underserved populations. He decided to undertake doctoral training in this field and has done so concurrently with his post-graduate medical training. He recently completed both his core internal medicine residency as well as his Ph.D. in Health Services Research at the University of Calgary. Since completing medical school in 2012, Dr. Campbell has published 31 manuscripts in peer reviewed journals (including 16 as first author, and 3 as supervising author).
His recent research endeavours have centered around the notion of patient-perceived financial barriers and their impact on clinical and patient-reported outcomes, using a mixed methods approach. In addition to numerous exploratory and descriptive studies where he has highlighted the importance of this issue, Dr. Campbell is co-leading a large pragmatic randomized trial of two separate interventions to minimize the prevalence and impact of financial barriers among Alberta seniors (the ACCESS trial).
View the award-winning research:
Campbell, D., Manns, B., Weaver, R., Hemmelgam, B., King-Shier, K., Sanmartin, C. (2017) The association between financial barriers and adverse clinical outcomes among patients with cardiovascular-related chronic diseases: A cohort study. BMC Medicine, 15(33): 1-13
Date modified: