INMD Connections – April 2017
Inside this Issue:
---
Message from Philip Sherman, INMD Scientific Director
I was delighted to attend and participate in the 2017 Canadian Digestive Diseases Week™ (CDDW™) held in Banff, Alberta March 3-6. The annual CDDW meeting was a chance to learn about new advances in gastroenterology and hepatology from superb trainees and young faculty from across the country and internationally.
Congratulations are extended to Canadian Association of Gastroenterology (CAG) Young Investigator Award recipient (Eric Benchimol, Univ. Ottawa), Research Excellence Award recipient (Dana Philpott, Univ. Toronto), and RD McKenna Memorial Lecture Award recipient (Sheila Crowe, UC-San Diego). Kudos to presenters of the Canadian Liver Foundation-Canadian Association for the Study of the Liver Gold Medal Lecture (Anna Lok, Univ. Michigan) and the Canadian Liver Foundation Andrew Sass-Kortsak Award Lecturer (Eve Roberts, Sick Kids, Univ. Toronto).
The meeting was a terrific opportunity to acquire new knowledge, mingle, and acknowledge the achievements of highly accomplished and extremely productive health researchers surrounded by the dazzling winter background of snow and mountains. Congratulations to the meeting organizers, Nicola Jones (Sick Kids, Univ. Toronto) and Marc Bilodeau (Univ. Montreal)!
Philip M. Sherman, MD, FRCPC
Scientific Director, INMD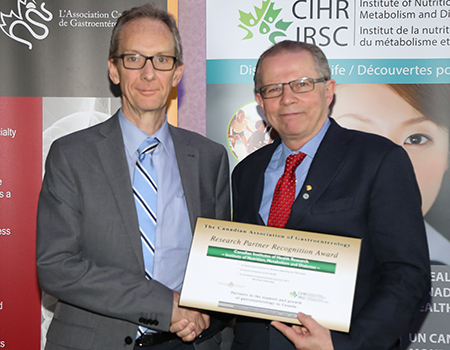 Phil Sherman receiving the 2017 Research Partner Recognition Award from Dr. David Armstrong (McMaster Univ.), President of the CAG.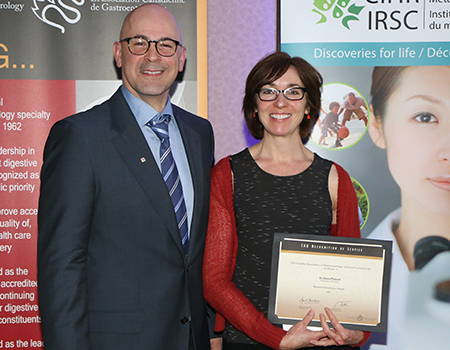 Drs. François Boudreau (Sherbrooke Univ.), VP Research Affairs CAG and Dana Philpott (Univ. Toronto), 2017 CAG Research Excellence Award winner.
---
Canada's Fundamental Science Review
Canada's Fundamental Science Review 2017 report, Investing in Canada's Future: Strengthening the Foundations of Canadian Research, is now available. Please visit the CIHR website to read the report.
---
International Peer Review Expert Panel
The International Peer Review Expert Panel was launched in September 2016 to examine CIHR's investigator-initiated programs. As a result, the report of the International Peer Review Expert Panel has now been received and accepted by CIHR Governing Council. Please visit the CIHR website to read the report.
---
Researcher Profile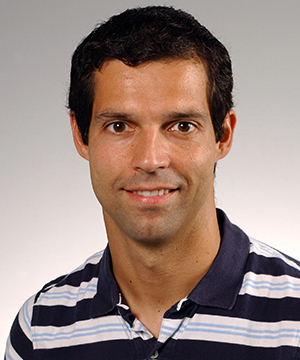 Pedro Geraldes, PhD
2017 Young Investigator Award of the CardioMetabolic, Diabetes and Obesity Network of the Fonds de recherche du Québec – Santé (FRQ-S)
Pedro Geraldes, PhD is an Associate Professor of Medicine at Univ. Sherbrooke. After completing his PhD at Univ. Montreal, Dr. Geraldes pursued post-doctoral research training at the Joslin Diabetes Center, Harvard Medical School in Boston. He is currently investigating how protective genes and pathways are deregulated in diabetes, causing the development and progression of vascular complications. His team reported that the expression of a protein tyrosine phosphatase that is critical in de-activating survival factors is elevated by diabetes and hyperglycemia in the retina, kidney and lower limbs. Dr. Geraldes is seeking to identify new cellular targets involved in survival factor resistance activated by toxic metabolites of glucose and lipids and early markers of vascular diseases, and to characterize new therapeutic targets to improve and even reverse vascular complications arising in patients with diabetes. He holds a Canada Research Chair in Diabetes and Vascular Complications. Dr. Geraldes' research is supported by CIHR, the Kidney Foundation of Canada and JDRF-Canada, and he is the recipient the 2017 Young Investigator Award of the CardioMetabolic, Diabetes and Obesity Network of the Fonds de recherche du Québec – Santé (FRQ-S). Congratulations, Dr. Geraldes!
---
CIHR Team Grant: Pathways IRT - Component 2 - Obesity/Diabetes
INMD congratulates the successful applicants who received Team Grants in the Pathways IRT Component 2 Obesity/Diabetes competition: 
Nominated Principal Investigator(s)
Institution
Project Title
Stewart Harris,
Ida Cornelius
Western University
Transformation of Indigenous Primary Healthcare Delivery (FORGE AHEAD): Enhancement and Adaptation of Community-driven Innovations and Scale-up Toolkits
Lucie Lévesque,
Alex Mccomber,
Treena Delormier
Queen's University
Community Mobilization Training for Diabetes Prevention: Implementation and scale-up of a best practice training model for diverse Indigenous communities
---
CIHR Funding Opportunity
Team Grant: Healthy Life Trajectories Initiative (HeLTI) – A Canadian Cohort
INMD is pleased to be a partner on the launch of the Healthy Life Trajectories Initiative (HeLTI) Interventional Cohort in Canada. Application Deadline: June 13, 2017. For more information, please visit ResearchNet.
---
Looking for collaboration in Cardiometabolic Health, Diabetes or Obesity (CMDO) research?
The CMDO Network Interactive Networking tool for Research (INtR) was created to facilitate collaborations between Quebec CMDO network members and others working at the local, national or international level.
---
Congratulations to Dr. Anne Griffiths—Dr. von Hauner Medal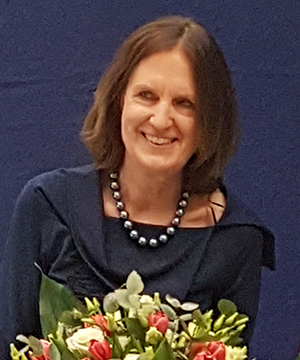 INMD congratulates Dr. Anne Griffiths, winner of the Dr. von Hauner Medal, for her outstanding work and dedication to Paediatric Inflammatory Bowel Diseases. Anne is a member of the Division of Gastroenterology, Hepatology and Nutrition at Sick Kids Hospital, and a Professor in the Department of Paediatrics at Univ.Toronto. She is also the Principal Investigator of the CH.I.L.D. Foundation and CIHR-INMD (CCIBDN) Canadian Pediatric IBD Network.
---
Feedback on the INMD Newsletter
INMD welcomes researchers, partners and other stakeholders to share news stories that relate to areas of our mandate. If you have interesting research results or developments, are organizing a conference or workshop, or wish to report on a past event, we would like to feature them in our newsletter or other communication materials.
Have a comment? Please share it with us! You can also write to subscribe or unsubscribe to our Newsletter. Simply send us an e-mail at: inmd.comms@sickkids.ca.
---
Date modified: