ICRH Supports the Lung Association Renascent Workshop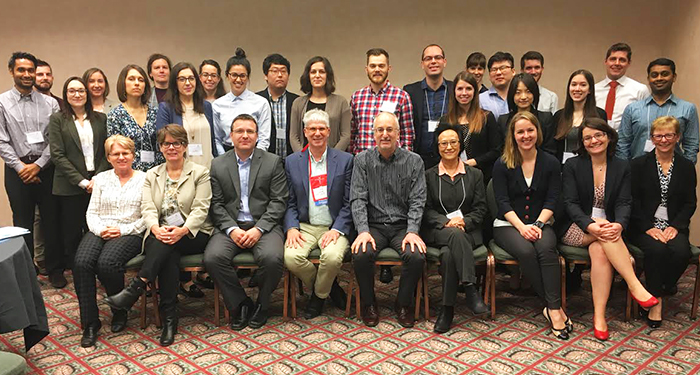 The Third Annual Lung Association RENASCENT Workshop, in partnership with the Canadian Respiratory Research Network (CRRN) and Canadian Thoracic Society (CTS), was held on April 26 and 27, 2017 in Montreal. This marked the first year that the Canadian Institutes of Health Research – Institute of Circulatory and Respiratory Health (ICRH) joined as a co-partner with The Lung Association to sponsor this annual two-day event. The workshop targets respiratory research trainees, post-doctoral fellows, as well as new investigators. The workshop consisted of several networking opportunities, presentations and breakout sessions, which focused on skill development such as peer review, grant writing, and communicating research findings to the media and health policy makers. 
Dr. Ryan Perry, Assistant Scientific Director of ICRH, was in attendance and kicked the workshop off with a presentation entitled 'The Changing Research Landscape and Adapting to Evolving Career Opportunities'. Dr. Perry notes, "the one constant of the health research environment is that it continues to evolve. Training and early career workshops, like RENASCENT, contribute to the development of young scientists to become future leaders within this evolving health research ecosystem. ICRH was pleased to join The Lung Association, along with CRRN and CTS, as a partner and sponsor for the Annual RENASCENT Workshop."
ICRH is currently in the midst of refreshing its strategic plan, and ensuring its priorities are relevant to it trainees and researchers in its six mandate areas. While ICRH's research priorities will become more refined as its strategic plan moves forward, ICRH is committed to supporting training, mentoring, and early career development to promote capacity building within its mandate areas.
For information about funding opportunities available to trainees and young investigators, see Research Net.
Date modified: