Active and Assisted Living (AAL) Programme
ICT for ageing well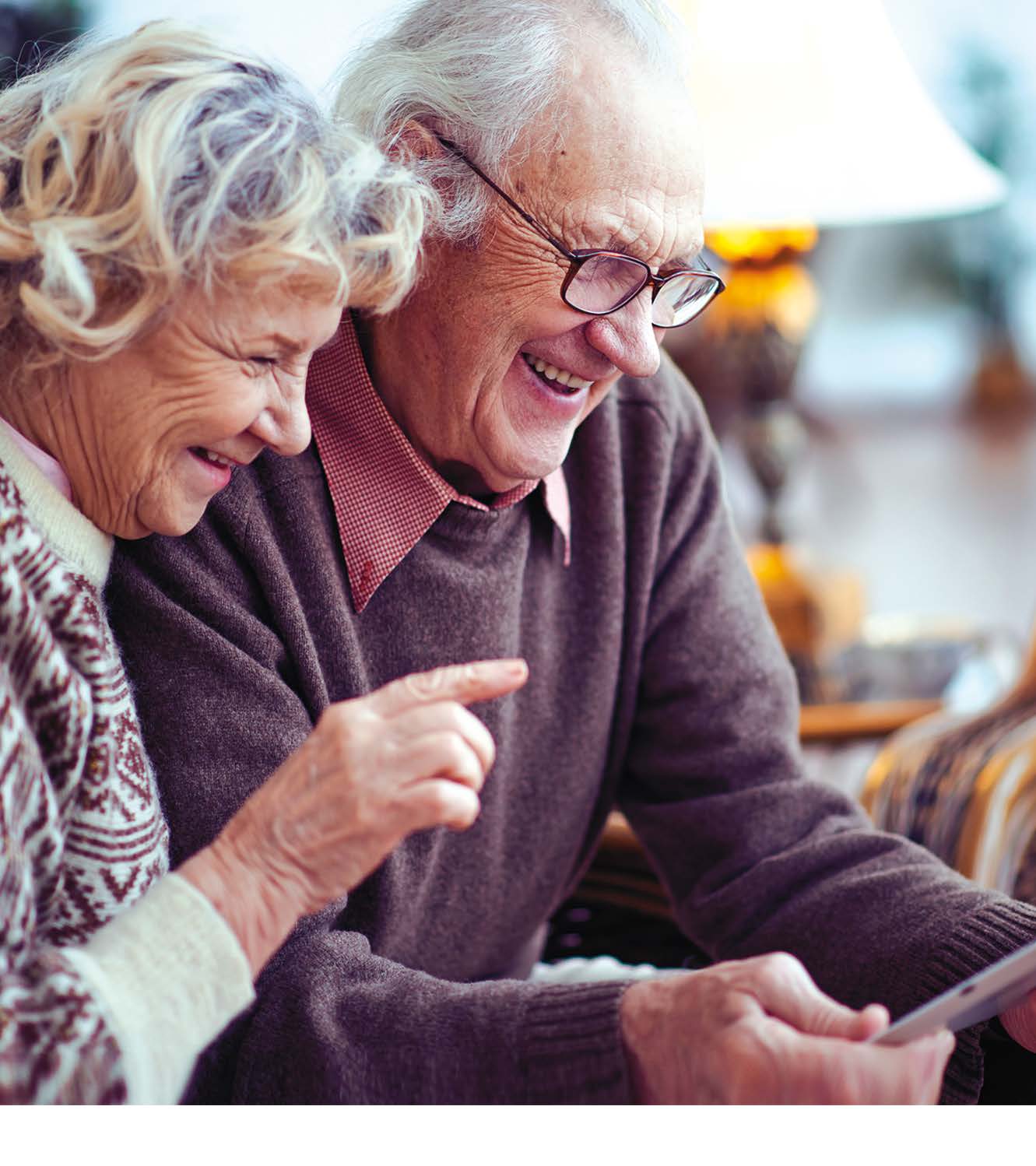 Collaboration with the European Union
Options:
Join a H2020 call
Take advantage of collaborative funding opportunities

Era-Net/Era-Net Plus/Era-Net Cofund
Joint Programming Initiative
Article 185
Joint Programming concept
A collaborative research approach
Introduced by the European Commission in July 2008
Objective: to increase the value of relevant national and EU R&D funding by concerted and joint planning, implementation, and evaluation of national research programmes
At least three countries per team
Joint Programming-Article 185
Article 185 of the Treaty on the Functioning of the European Union (TFEU) enables the EU to participate in research programmes undertaken jointly by several Member States.
Article 185 Initiatives:

Ambient Assisted Living (AAL)
EUROSTARS
European Metrology Research Programme (EMRP)
BONUS
European and Developing Countries Clinical trials Partnership (EDCTP)
Engagement across funding instruments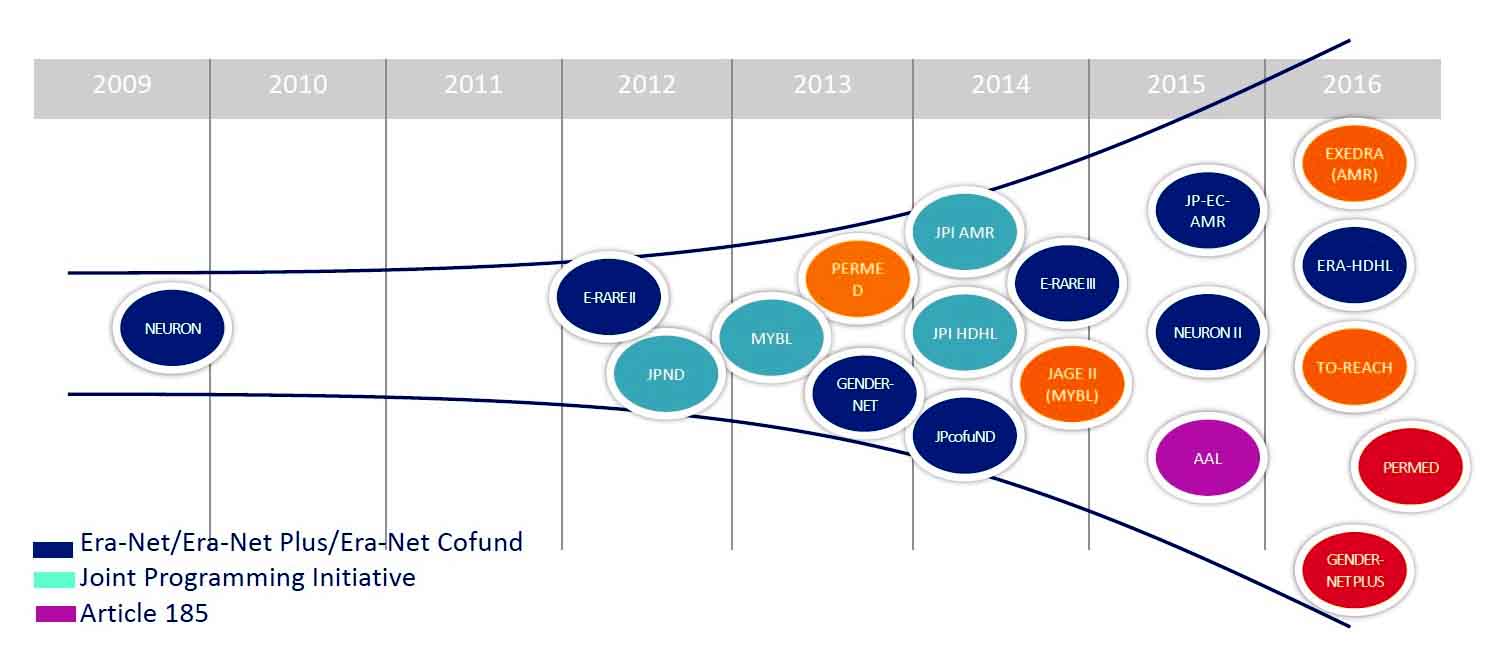 Long description

Era-Net/Era-Net Plus/Era-Net Cofund

2009
2010
2011
2012
2013
2014
2015
2016
NEURON
E-RARE II
GENDER-NET
JPcofunND
E-RARE III
JP-EC-AMR
NEURON II
ERA-HDHL

Joint Programming Initiative

2009
2010
2011
2012
2013
2014
2015
2016
JPND
MYBL
JPI AMR
JPI HDHL

Article 185

2009
2010
2011
2012
2013
2014
2015
2016
AAL
PERMED
JAGE II (MYBL)
EXDRA (AMR)
TO-REACH
GENDER-NET PLUS
PERMED
Canada's eHealth Ecosystem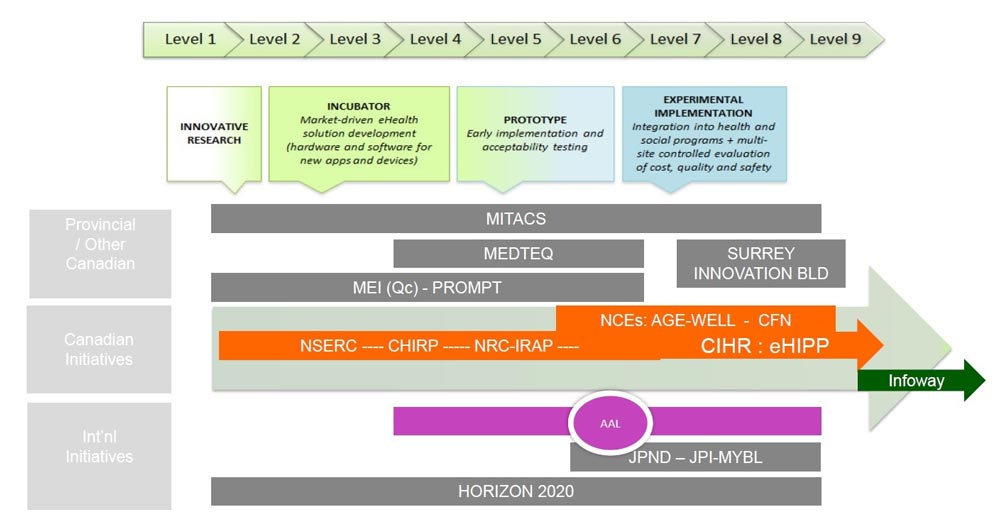 Long description

Technology readiness level
Title
Description
Provincial/
Other Canadian
Canadian Initiatives
Int'nl Initiatives
1
Innovative research
MITACS
MEI (Qc) - PROMPT
NSERC-CHIRP-NRC–IRAP-CIHR: eHIPP
HORIZON 2020
2-3
Incubator
Market-driven eHealth solution development (hardware and software for new apps and devices)
MITACS
MEDTEQ
MEI (Qc) - PROMPT
NSERC-CHIRP-NRC–IRAP-CIHR: eHIPP
AAL
HORIZON 2020
4-5
Prototype
Early implementation and acceptability testing
MITACS
MEDTEQ
MEI (Qc) - PROMPT
NCEs: AGE-WELL – CFN
NSERC-CHIRP-NRC–IRAP-CIHR: eHIPP
AAL
JPND-JPI-MYBL
HORIZON 2020
6-7
Experimental implementation
Integration into health and social programs and multi-site controlled evaluation of cost, quality and safety
MITACS
SURREY INNOVATION BLD
NCEs: AGE-WELL – CFN
NSERC-CHIRP-NRC–IRAP-CIHR: eHIPP
AAL
JPND-JPI-MYBL
HORIZON 2020
8-9
NSERC-CHIRP-NRC–IRAP-CIHR: eHIPP Infoway
Canada in AAL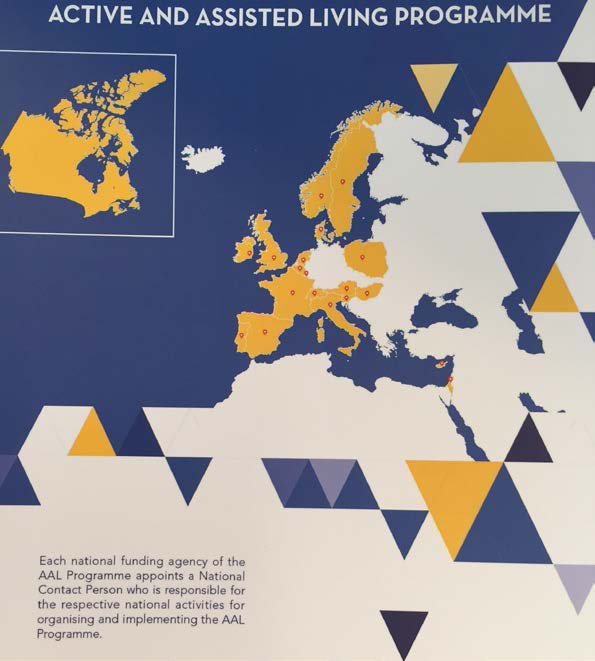 Long description

Active and assisted living programme

Each National funding agency of the AAL Programme appoints a National Contact Person who is responsible for the respective national activities for organizing and implementing the AAL Programme.
Canada joined as full member of AAL in September 2015
Canadian members in AAL:
CIHR Institute of Aging
CIHR Institute of Health Services and Policy Research
AGE-WELL NCE
Canadian Frailty Network
AAL Concept
Solutions and services based on Information and Communication Technologies (ICT) for:
Extending the time people can live in their preferred environment by increasing autonomy, self-confidence and mobility.
Supporting the preservation of health and functional capabilities of the elderly.
Promoting a better and healthier lifestyle for at-risk individuals.
Enhancing security, preventing social isolation and supporting the individual's social network.
Supporting caregivers, families, and care organizations.
Increasing the efficiency and productivity of resources in aging societies.
What is the AAL Programme?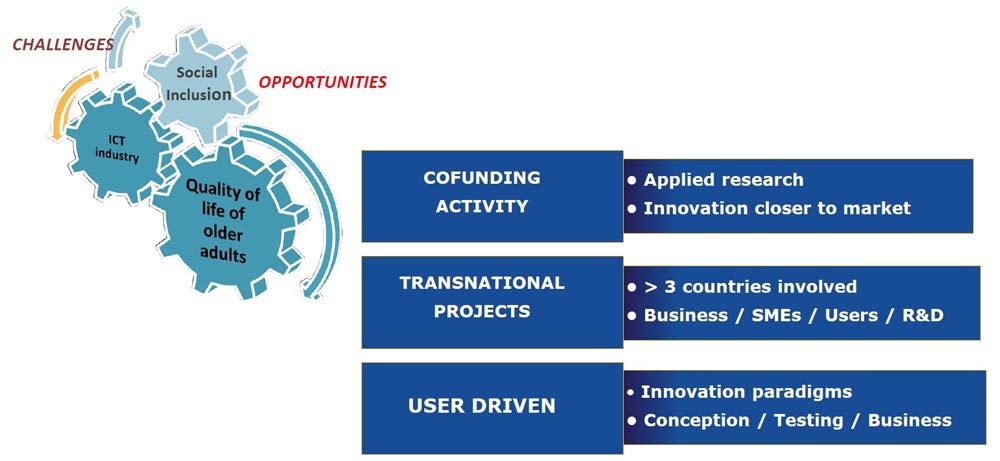 Long description

ICT Industry
CHALLENGES
OPPORTUNITIES
Social Inclusion
Quality of life of older adults

Cofunding Activity

Applied research
Innovation closer to market

Transnational Projects

>3 countries involved
Business / SMEs / Users / R&D

User Driven

Innovation paradigms
Conception / Testing / Business
History and Scope of AAL
Since 2008, AAL has issued 9 calls for proposals each focusing on different issues and has funded 206 transnational innovation projects with over 1000 partners. Each project has to include an industry partner in at least one of the participating countries
Participants in the 2017 call are: Austria, Belgium, Canada, Cyprus, Hungary, Italy, Luxembourg, Netherlands, Poland, Portugal, Romania, Slovenia, Spain, and Switzerland (14 out of the 21 AAL country members)
Consortia submit one common project proposal with one partner acting as coordinator. Each AAL partner state has specific national eligibility criteria for funding.
Call 2017-AAL packages/Integrated Solutions
The focus of the 2017 call challenge of the AAL Programme is twofold:
The challenge lies in developing packages integrating different solutions that address the needs and wishes of end-users and add value to their lives.
The challenge lies in extensive testing and evaluation of packages in order to provide meaningful and significant results.
Canadian Component
The total Canadian amount available for this funding opportunity is $353,000, enough to fund the Canadian component of approximately one grant (other countries fund their own researchers within a joint project based on national grants)
CIHR Institute of Aging (IA) and the CIHR Institute of Health Services and Policy Research (IHSPR) OR AGE-WELL NCE will contribute up to $117,666 per year for 1 grant for a maximum of three years
NPA must be an independent researcher appointed at an eligible institution
Canada will only directly fund Canadian researchers
A 'Partner Search Facility' is available on the AAL web site for partner matching
The Information Day on March 6th will be webcast live on the AAL web site
How to Apply
The funding opportunity (including consortium eligibility and national eligibility criteria) and application intake is through the AAL website
An abbreviated funding opportunity is available on ResearchNet for intake of some nominative information and the Canadian budget request
Canadian applicants must apply through BOTH the AAL website, as well as through ResearchNet
How to Apply- Canadian component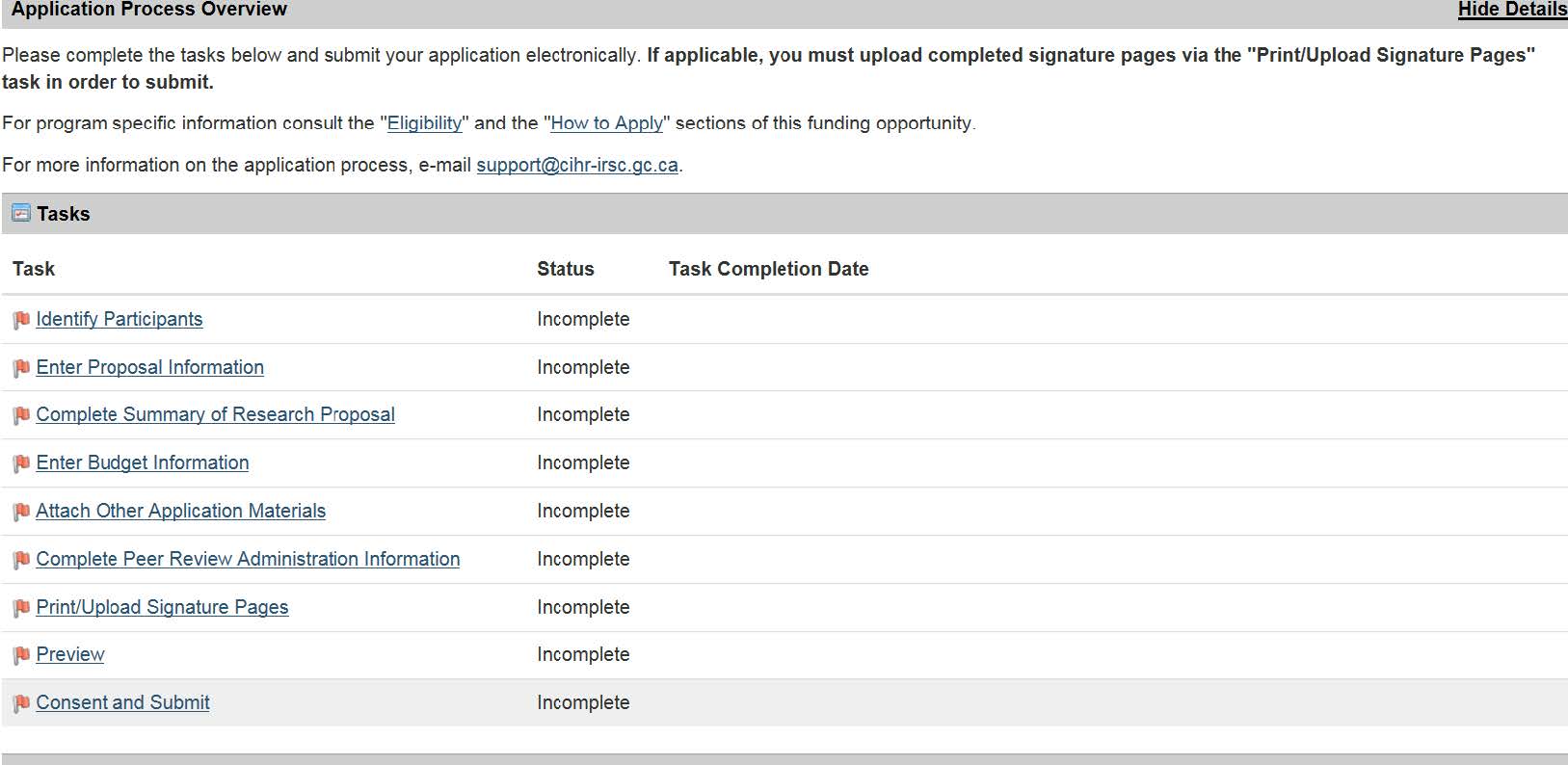 Long description

Application Process Overview

Please complete the tasks below and submit your application electronically. If applicable, you must upload completed signature pages via the "Print/Upload Signature Pages" task in order to submit.

For program specific information consult the "Eligibility" and the "How to Apply" sections of this funding opportunity.

For more information on the application process, e-mail support@cihr-irsc.gc.ca.

Tasks

| Task | Status | Task Completion Date |
| --- | --- | --- |
| Identify Participants | Incomplete | |
| Enter Proposal Information | Incomplete | |
| Complete Summary of Research Proposal | Incomplete | |
| Enter Budget Information | Incomplete | |
| Attach Other Application Materials | Incomplete | |
| Complete Peer Review Administration Information | Incomplete | |
| Print/Upload Signature Pages | Incomplete | |
| Preview | Incomplete | |
| Consent and Submit | Incomplete | |
Your Application must be submitted using ResearchNet. Scan and upload the signed signature pages including the routing slip in the Print/Upload Signature Pages task in ResearchNet prior to submitting your application.
Specific Instructions
The following are the only tasks in ResearchNet that are mandatory for completion of the CIHR Full Application:

Task: Identify Participants
A Nominated Principal Applicant must be identified, and that this individual must be the Canadian researcher that is applying for funding from CIHR. Please note: a CV is not required for this application.
Task: Enter Proposal Information
Task: Complete Summary of Research Proposal
Task: Enter Budget Information
Funds must be quoted in Canadian dollars.
Task: Print Signature Pages
Task: Preview Application Materials
Task: Consent and Submit Application
Mitacs Globalink
The Globalink Partnership Award provides:
An opportunity for Canadian researchers to connect with global industry. International universities and faculty members can also participate
International research experience for the participating student, who undertakes a 16 to 24-week research project at the industry partner's offices or facilities (and applicable participating universities)
A $15,000 research grant in the Canadian professor's name to support student travel and accommodation expenses, research- related expenses, and student stipend
Important Dates
Launch: AAL website:February 15, 2017
CIHR ResearchNet: April 4, 2017
Application Deadline: May 24, 2017 (17h00 CET)
Anticipated Notice of Decision: October 30, 2017
Funding Start Date: October 1, 2017
Experience with applying/insider's view
Teamwork: Having the right team for the proposal is crucial, including members with a track record of EU funding / writing large EU grants
Leadership: The proposal will need one person (or very small close team) who will take the lead on development and submission
Partnerships: Take the opportunities presented to meet with partners from other countries. It is critical to have the right balance of academic and industry members in your consortium
Funding rules: Pay attention to relevant rules: Canadian funding is subject to Tri-Council rules and will not cover SMEs while AGE-WELL funding does not allow 2nd order transfers (sub-granting)
Questions
CIHR Helpdesk: support@cihr-irsc.gc.ca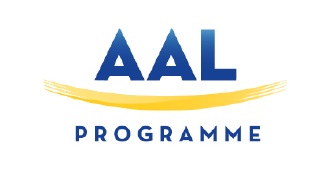 Thank you!
Date modified: