Dr. Bernard Thébaud
Affiliation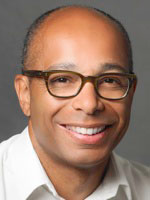 Senior Scientist, Regenerative Medicine, Ottawa Hospital Research Institute & CHEO Research Institute
Neonatologist, Division of Neonatology, The Ottawa Hospital and the Children's Hospital of Eastern Ontario
Professor of Pediatrics, University of Ottawa
University of Ottawa Partnership Research Chair in Regenerative Medicine
Committee membership
Stem Cell Oversight Committee
Biography
Dr. Bernard Thébaud is a clinician-scientist recruited to Ottawa from Edmonton in 2012 to accelerate the translation of stem cell-based therapies for lung diseases. Dr. Thébaud is a senior scientist with the Ottawa Hospital Research Institute and a neonatologist with the Children's Hospital of Eastern Ontario, where he provides care to critically ill newborns. He is also a Professor of Pediatrics at the University of Ottawa.
Dr. Thébaud obtained his MD at the University Louis Pasteur in Strasbourg, France in 1991 and trained in Pediatrics and Neonatology at the University Paris V in Paris, France, where he also obtained his MSc and PhD, before completing a 2 year post-doctoral fellowship at the University of Alberta.
Dr. Thébaud studies the mechanisms of lung development, injury and repair in order to design new treatments for incurable lung diseases. He has set out an ambitious research program in order to study clinically-relevant questions for translation into real-life applications. Over the next five years, his goal is to bring safe and effective cell-based therapies for lung diseases into the clinic, and thereby create vast improvements in patient outcomes.
Dr. Thébaud has participated on numerous peer review committees and scientific advisory boards at the international, national and provincial level, including NIH and CIHR. He has over 100 peer-reviewed publications, and given over 50 lectures at leading international meetings and institutions over the past 5 years. He received the "Rising Star in Perinatal Research" award from the CIHR Institute for Human Development, Child and Youth Health in 2008, and the "Best in Current Canadian Child Health Research" Sanofi Pasteur Research Award in 2007. Dr. Thébaud currently holds the University of Ottawa Partnership Research Chair in Regenerative Medicine.
Date modified: