Brightest Minds 2016 – Biographies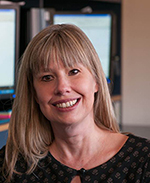 Dr. Julie Carrier
Center for Advanced Research in Sleep Medicine (CARSM),
University of Montreal
Sleeping – it's not just for babies!
If you don't sleep like a baby anymore, you're not alone. As we age, our brains change, which affects how we sleep. "Sleep patterns change as we get older," explains Dr. Julie Carrier, a scientist with the Centre for Advanced Research in Sleep Medicine in Montreal. Many older adults go to bed and wake up earlier, take more naps and sleep less at night. They also tend to wake up more often and sleep more lightly. Read more
---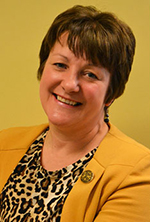 Dr. Janice Keefe
Nova Scotia Centre on Aging,
Mount Saint Vincent University
Seniors - Adding Life to Years (SALTY)
Late-life is a time when older adults and their caregivers (family and/or friends) are faced with health and social issues that can impact their well-being. Everyone wants to live well in their final years but this may be a challenge, particularly for people in nursing home settings.
Seniors - Adding Life To Years (SALTY) is a project developed by researchers, care providers, care administrators, policy makers, older adults and their families, from across Canada. SALTY aims to add quality to late-life for people living in nursing homes and for their caregivers, including family, friends, and volunteers who support their care. We will evaluate promising programs, practices and policies that are being used in nursing homes in four provinces (British Columbia, Alberta, Ontario, and Nova Scotia) and give special attention to issues of dementia, gender and under-represented voices. SALTY's research is organized into 4 interrelated streams: Monitor Care Practice, Map Promising Approaches to Care Relationships, Evaluate Innovative Practice, and Examine Policy Context. We directly engage decision makers, knowledge users, long-term care staff, residents, and their caregivers in developing our research, in order to keep our research findings relevant to policy and practice and to improving quality of late-life for nursing home residents and their caregivers.
---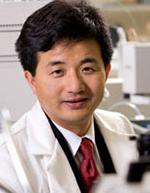 Dr. Liang Li
Department of Chemistry,
University of Alberta
Detecting dementia early: Saliva may hold clues to diagnosing and treating Alzheimer's disease
When are lapses in memory just a normal part of aging, and when are they a sign of something more serious?
It's a question that concerns a growing number of older Canadians and their loved ones. In 2011, 747,000 Canadians aged 65 and older – nearly 15% of the population – were living with Alzheimer's disease and other dementias. According to the Alzheimer Society of Canada, that figure could increase to 1.4 million by 2031.
For years, researchers have tried to find a simple way to diagnose Alzheimer's and to develop drugs to treat the disease. Read more
---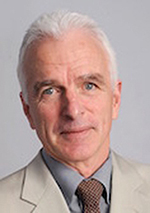 Dr. Cam Mustard
President and Senior Scientist,
Institute for Work & Health
Tackling health inequalities and extending working lives (THRIVE)
In Europe and Canada, policymakers are facing particular challenges related to rising life expectancy, a shift in the age profile of the population and the consequent increase in the prevalence of chronic illness and disability. These increases in life expectancy are not experienced equally – there are inequalities that are frequently overlooked in policy-making. Less skilled workers, for example, have a shorter life expectancy, earlier onset of chronic illness and disability, are more likely to suffer multi-morbidities as they get older and enjoy fewer years of life after retirement. Policymakers in Europe and Canada therefore face a dual challenge of extending health, quality of life and wellbeing into old age for all groups, whilst finding more effective and equitable ways of ensuring that all older people are fairly treated in strategies and policies to extend working life.
The THRIVE project brings together a coherent group of study countries - UK, Canada, Sweden and Denmark - which are all struggling with similar policy problems, but have been experimenting with a variety of strategies to tackle the problems. The THRIVE members are all leaders in health inequalities and employment research and have successfully collaborated with one another over a number of years.
We will use comparative quantitative analysis of population datasets in each country to determine how the pattern of morbidity and co-morbidity with different physical and mental health conditions varies over working life by socioeconomic status and gender in different country contexts and how this is changing over time. We will estimate how the employment consequences of different chronic illnesses at older ages vary between countries, the reasons for this and the implications for policies that extend working lives. Synthesis of evidence from the analysis of national datasets will indicate how health inequalities are having an impact on the opportunity to work later in life in each country.
---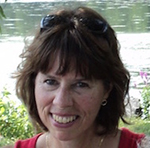 Dr. Susan Slaughter
Faculty of Nursing,
University of Alberta
Mobility of Vulnerable Elders (MOVE)
The MOVE (Mobility of Vulnerable Elders) study assessed the effect of a simple mobility innovation, the sit-to-stand activity, on the mobility and function of long-term care residents with dementia. Residents completing the sit-to-stand activity for six months demonstrated improved ability to stand compared with residents who received usual care. After six months, residents participating in the sit-to-stand activity also had better functional outcomes compared with residents who did not. Although both groups declined in their ability to complete activities of daily living, the decline was slower for residents performing the activity.
Direct care providers integrated the sit-to-stand activity into their daily activities with residents twice on the day shift and twice on the evening shift. This intervention is low cost, does not require any specialized staff, training or equipment nor does it increase in the time to care for residents. Maintaining resident mobility has the potential to reduce direct care provider time and therefore cost of providing care. Reducing risk of adverse consequences of immobility could lead to cost savings for the healthcare system.
Results of this study were presented at the Canadian Association on Gerontology's Annual Meeting in 2013 and published in the Journal of the American Medical Directors Association in 2015.
Based on the MOVE study findings the research team secured funding from Alberta Innovates Health Solutions for a 3-year cluster randomized controlled trial investigating the relative merits of various knowledge translation interventions to improve the sustainability of the sit-to-stand activity in the practice of direct care providers.
---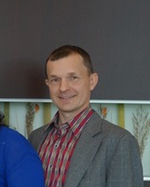 Dr. Tom Stelfox
Medicine and Community Health Sciences,
University of Calgary
Development and Evaluation of a Family-Partnered Care Pathway for Critically Ill Older Patients
As society ages, increasing numbers of older patients are being admitted to Intensive Care Units (ICU) for life-sustaining treatments. Historically, older critically ill patients have been excluded from clinical trials, leaving little evidence to inform best practices for this patient population.
Observational studies of older adults suffering from critical illness have determined that many problems exist with communication and decision-making and that the care provided is often not based on patient/family wishes or values. In some cases, this leads to poor end-of-life care, a prolonged dying experience and family dissatisfaction. Moreover, older patients who do survive often have limited recoveries. In direct response to these challenges, our team proposes to synthesize existing knowledge and generate new evidence in the creation of a family-partnered care pathway to define the best care that older patients should receive in ICU and during their recovery. Our focus is to ensure that optimal rehabilitation and end-of-life practices are realized. The pathway will be tested in the province of Alberta and subsequently implemented nationwide. The knowledge generated will have the potential to impact quality care for older, sick, vulnerable patients and their families in Canada and beyond.
---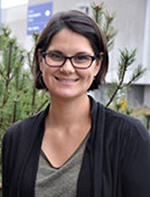 Dr. Jennifer Walker
Centre for Rural and Northern Health Research,
Laurentian University
Aging well from a First Nations perspective
When we talk about our health sometimes, it can feel like we're actually talking about the opposite. We list our ailments, our medications, our aches and pains. We reminisce about the things that we could do (and eat!) when we were younger but have since had to abandon, and we catalogue our chronic conditions. Despite the importance of discussing health issues with a medical professional, it can often feel as though we're only talking about what's wrong - instead of what's going well. In fact, for a lot of First Nations seniors, the focus on chronic conditions and "health deficits" paints the wrong picture altogether. Read more
Date modified: