2016 Recognition Prize Winners – CIHR Institute of Aging
CIHR Institute of Aging Betty Havens Award for Knowledge Translation in Aging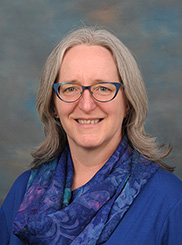 Recipient: Dr. Nathalie Veillette
Université de Montréal
Dr. Nathalie Veillette is an Associate Professor at the School of Rehabilitation at the Université de Montréal, as well as an Investigator at the Research Centre of the Institut universitaire de gériatrie de Montréal. She was also involved as a co-investigator in the Canadian Emergency Team Initiative (CETI).
Nathalie trained in both psychology (Master's degree in Neuropsychology) and occupational therapy, and received her Ph.D. in biomedical sciences from the Université de Montréal. She was a founding faculty member of the occupational therapy program at the Université du Québec à Trois-Rivières, where she worked for six years.
From 1996 to 2004, Nathalie worked as an occupational therapist-clinician in acute-care hospitals, as well as in community-based settings. While acquiring this diverse work experience, she specialized in emergency department practice. Her ongoing research focuses mainly on the assessment of the functional status of older adults in the emergency department, the planning of hospital discharges, and the transfer of knowledge between researchers and knowledge users in order to provide more effective health services.
"Within the scope of my research, in particular regarding knowledge transfer, different clinical settings have approached me to assist them in setting up occupational therapy services in their emergency departments. It is my conviction that providing services to the community is part of the role of a university professor; I have therefore tried to counsel and better equip these settings to bring them closer to reaching their goals."
— Dr. Nathalie Veillette,

Université de Montréal
CIHR Institute of Aging New Investigator Prize of Excellence in Research on Aging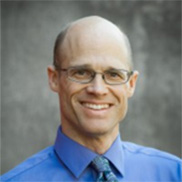 Recipient: Dr. Ben Mortenson
University of British Columbia
Dr. Ben Mortenson is an Assistant Professor in the Department of Occupational Science and Occupational Therapy at the University of British Columbia. He is also a Principal Investigator at the GF Strong Rehabilitation Research Program and International Collaboration on Repair Discoveries.
Ben is an experienced mixed-methods researcher with over 40 peer reviewed publications. His work is centered on four main populations: assistive technology users, informal and formal caregivers, individuals with spinal cord injury, and residents in long-term care. His research focuses on four overlapping areas: assistive technology, social participation, caregiving and outcome measurement.
Examples of Ben's current research includes studies to
evaluate the outcomes of scooter skills training,
identify barriers and facilitators to mobility and participation among people who use different types of mobility devices,
develop novel technologies to help informal (family) caregivers, and
explore the experiences of those ageing with spinal cord injury versus those who acquire one later in life.
CIHR Institute of Aging Fellowship Prize of Excellence in Research on Aging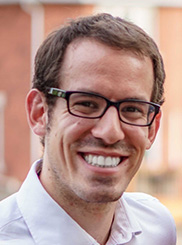 Recipient: Dr. Daniel Felsky
Brigham and Women's Hospital, Harvard Medical School
Dr. Daniel Felsky graduated in 2011 from the University of Guelph with a BSc in Biological Sciences. While pursuing his undergraduate studies, he worked as a summer student at the Centre for Addiction and Mental Health in Toronto, where he formed the foundation of his graduate-level research, using neuroimaging to study genetic risk factors for Alzheimer's disease. Following the defense of his PhD in Medical Science from the Institute of Medical Science at the University of Toronto, Daniel accepted a position as a postdoctoral research fellow in the Department of Neurology at the Brigham and Women's Hospital, Harvard Medical School, and the Broad Institute of MIT and Harvard, in the spring of 2016.
Daniel's current research is focused on dissecting the genomic and epigenomic contributors to resilience in aging, specifically those factors that protect an aging brain from the effects of Alzheimer's disease pathology. He works with databases of pan-omics and neuroimaging information from thousands of individuals with and without dementia, in order to identify genes and molecular pathways that may be candidates for intervention in those at risk for Alzheimer's. To facilitate this discovery, Daniel develops and applies new methods for data integration, aiming to build analytical pipelines that meaningfully synthesize biological and clinical data.
Daniel is also active in educational initiatives in statistical computing. In March 2016, he assisted in teaching a two-week biostatistics course (developed by Dr. Lori Chibnik at the Harvard T.H. Chan School of Public Health) at the Kwazulu-Natal Research Institute for Tuberculosis and HIV in Durban, South Africa.
CIHR Institute of Aging Anne Martin-Matthews Doctoral Prize of Excellence in Research on Aging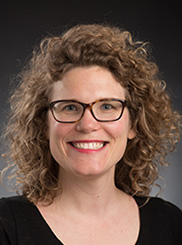 Recipient: Dr. Claire Godard-Sebillotte
McGill University
Dr. Claire Godard-Sebillotte is a French geriatrician with an expertise in Epidemiology. Her career goal is to be a clinician researcher in the field of geriatrics and healthcare organization in order to improve the care offered to this vulnerable population.
Claire is currently a third year PhD student in Family Medicine at McGill University. She worked for 3 years with people with dementia and witnessed the daily challenges that patients and their caregivers have to face in navigating the healthcare system, due to the fact that the medical, social, and community services are fragmented and uncoordinated.
Claire's research is focused on the evaluation of the Alzheimer's Plan implemented in Quebec for people with dementia, specifically on its impact on the use of healthcare services. The Quebec Alzheimer's Plan has been implemented outside of any experimental design so, in order to ensure a sound evaluation of its impacts and to take into account confusion bias, a difference-in-differences analysis with propensity score matching will be used. These are two powerful methods to mimic an experiment with observational data and ensure comparability of baseline characteristics between intervention and control groups, as is the case in randomized controlled trials. Data will be extracted from the Quebec health administrative database, and the results will assist the Quebec Ministry of Health in deciding whether to scale up or modify the Alzheimer's Plan. The results will be shared among a consortium of Canadian and international researchers whose aim is to alleviate the burden on the patients, and their caregivers, and to offer the best care to the greatest number of patients.
Date modified: