Researchers fight cancer by activating dormant genes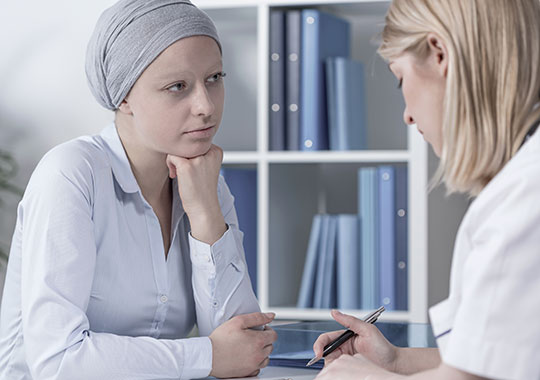 Sleeping Beauty is a reactivated gene being used to stop the same bone cancer that Terry Fox battled
October 13, 2016
Osteosarcoma (or osteogenic sarcoma) is the most common bone cancer in children and teens and the third most common childhood cancer. Often a virulent form of cancer, it greatly reduces the quality of life for both young patients and their families.
Osteosarcoma is caused by malignant tumours that form in bone cells. It occurs most often:
in males than in females;
between the ages of 10 and 30 years;
in the bones of the arms, legs and pelvis;
in people with a history of Li-Fraumeni Syndrome, Paget's disease of the bone, retinoblastoma, or in those who have previously received radiation therapy.
Source: The Canadian Cancer Society
Canadian icon Terry Fox lost his lower right leg to osteosarcoma in 1977. On April 12, 1980, Terry began his famous cross-Canada run – The Marathon of Hope – to raise money for cancer research. His run began in St. John's, Newfoundland and ended in Thunder Bay, Ontario, 143 days and 5,373 kilometers later. Terry's condition had deteriorated to the point where he could no longer continue. He was a month shy of his 23rd birthday when he died on June 28, 1981.
Canadians have never forgotten Terry Fox's courage and, three decades later, his legacy lives on through the annual Terry Fox Run, which has raised more than $700 million for cancer research worldwide.
Terry and his Marathon of Hope have inspired countless people, including Dr. Rama Khokha, a CIHR-funded researcher at the Princess Margaret Cancer Centre, in Toronto. She is also a Professor and Vice-Chair with the department of Medical Biophysics at the University of Toronto.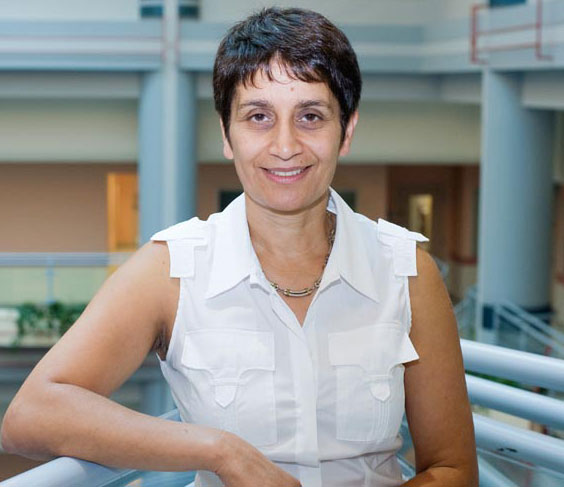 Dr. Rama Khokha, Princess Margaret Cancer Centre, University Health Network
Photo courtesy of Dr. Rama Khokha, Princess Margaret Cancer Centre, University Health Network.
Dr. Khokha earned her doctorate in biochemistry from the University of Western Ontario in 1985 and began researching osteosarcoma more than a decade ago, focusing primarily on how genomics, the study of the complete set of DNA of in a single cell, can be used to battle disease. Her cutting-edge research studies the mechanisms of osteosarcoma and ways that they can be blocked. 
According to the American Cancer Society, if the cancer is successfully localized, the five-year survival rate for patients receiving treatment is optimistic, ranging from 60% to 80%. If the cancer spreads, however, the five-year survival rate plummets to between 15% and 30%.
The research team that Dr. Khokha leads has a clear goal: stop the cancer's ability to spread. This is no small feat considering that osteosarcoma is associated with massive genomic instability.
Rising to the challenge, the researchers set out to identify the genes driving osteosarcoma's development and metastasis. They are performing a "Sleeping Beauty" screen to discover genes that can transform non-cancerous human bone cells into osteosarcoma.
A representative of a sub-family of fish elements, estimated to be last active approximately 10 million years ago, has been reconstructed and named Sleeping Beauty (SB). This element opened up new avenues for studies on DNA transposition in vertebrates, and for the development of transposon tools for genetic manipulation in important model species and in humans.
The screen uses the "Sleeping Beauty" transposase, to move synthetic transposons around the genome of the normal human cells being studied. Transposons are pieces of DNA flanked by specific sequences that allow the transposase to shuffle them around the genome. These synthetic transposons are designed to cause mutations when they land in a gene and these genes can be identified. 
Dr. Khokha and her team are using the Sleeping Beauty strategy to turn genes on or off in unpredictable ways to promote cancer formation. The spontaneous mutations that result in cancerous growth are then identified. They believe that the identification of more cancer related genes will bring us closer to finding ways to prevent, treat, and even cure this stubborn disease. To this end, clinician scientists are now seeking ways to translate this new knowledge to benefit patients in clinical settings.
"CIHR's support for this project has allowed us to discover genes important in soft tissue sarcomas and may also allow us to discover drivers of metastasis."
Fighting osteosarcoma is no easy task – it takes time, energy, and perseverance, but Dr. Khokha and her fellow researchers remain undaunted, committed, and focussed as they draw inspiration from Terry Fox and push forward with their own Marathon of Hope.
Associated links
Date modified: