New appointment to the College of Reviewers
September 15, 2016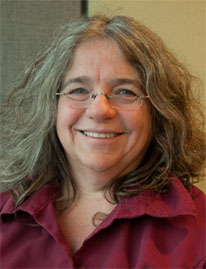 CIHR is pleased to announce the appointment of Dr. Louise Potvin, Professor at the Université de Montréal, as a College Chair. She joins the fifteen other College Chairs appointed earlier this summer. As a leading figure in the development of population health intervention research, Dr. Potvin has participated in or chaired numerous CIHR peer-review committees, and supported the establishment of international peer-review committees on population health intervention research in France and in Germany. "Dr. Potvin's wealth of expertise in population and public health research and extensive peer review experience will greatly complement the College Chairs diversity of expertise," said Dr. Jane Aubin, Chief Scientific Officer and Vice-President, Research, Knowledge Translation and Ethic at CIHR.
Working in close collaboration with CIHR's Chief Scientific Officer and the College Executive Chair, newly appointed College Chairs will oversee strategies aimed at attracting and retaining outstanding peer reviewers. They will also ensure that the necessary frameworks are in place to provide peer reviewers with the relevant learning, mentoring, and support required to deliver fair and quality reviews.
Congratulations and thank you to Dr. Potvin for taking on this important leadership role.
Read more about the College of Reviewers
Date modified: