ACCESS Open Minds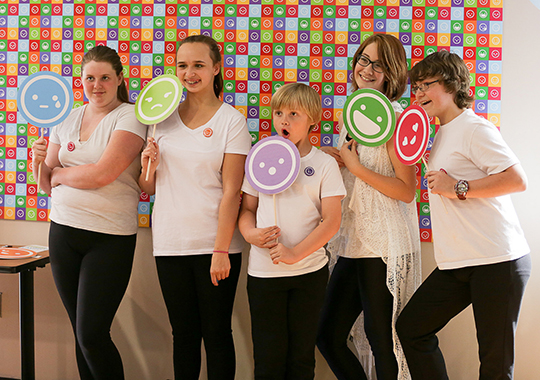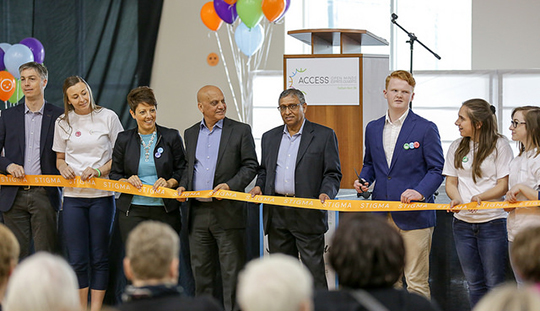 Responding quickly to prevent five-alarm mental health "fires"
September 9, 2016
Source: This article was republished with permission from Access Open Minds and author, Caroline Arbour.
ACCESS Open Minds is transforming youth mental health services at more than a dozen sites across Canada and measuring the impact of locally adapted solutions over the course of three years. The Strategy for Patient-Oriented Research (SPOR) network is funded by the Canadian Institutes of Health Research (CIHR) and the Graham Boeckh Foundation.
For the past 20 years, Roger Stoddard has "lived like a firefighter, always on call, waiting for the phone to ring", ready to try to put out the latest mental health crisis threatening to consume his daughter Jillian. The analogy is a chilling one. Jilly, as her family calls the 33-year old, set herself on fire three times over the years. But she also harmed herself in countless other frightening ways.
Head banging and hair pulling at just five years old were attributed to her epilepsy. When doctors reduced her anticonvulsant medication at 13 – which also acted as a mood stabilizer – the Stoddards sensed there was something more to it. "We had this very quiet little girl, who loved her family, her school, become the total opposite," her father explains. "She would curse and swear, her mannerisms, her look, and her body language would change. She could see things crawling on her hands so she would wash them until they bled." The family was told these were just behavioural issues.
For a while, "her entire care team was comprised of my wife and I", says Stoddard. And "all through this process, we felt like we were isolated, nobody was there for us, nobody had given us information on what we should be doing. In her teen years we had nothing." The symptoms of what was eventually diagnosed as schizophrenia with borderline personality disorder got so severe that Jillian had to be interned more than once in psychiatric facilities, for as long as a year at a time, strapped to a bed.
Released without her parents' knowledge at 17, she lived on the street before finding her way to supportive housing. But her father says the system has repeatedly tried to force her to live on her own – as many as 21 times in three years – so the family is "still facing battles to ensure Jilly receives proper care".
Once an engineer, then a mental health advisor for the New Brunswick government, now the vice president of the provincial chapter of the Canadian Mental Health Association, Stoddard is also involved with ACCESS Open Minds. He feels that the care model that ACCESS is proposing for 11 to 25 year olds – rapid and direct access to the right, age-appropriate services – might have set Jillian on a different path, had it been introduced when she was young.
"I think there would have been less chance of her trying to commit suicide," says Stoddard. Plus, "she is smart, has a lot of skills in some ways, lagging in other ways and if there had been specialists who could have helped her work around those deficits, it could have made a huge difference in her life". Receiving support from experts who understand teenage mental illness might also have helped ease the couple's anxiety and pain and afforded younger brother Kyle more time with his mom and dad. "We certainly would have benefitted from somebody who could have talked to the entire bunch of us."
Associated links
Date modified: