INMD Connections – August 2016
Inside this issue:
---
Message from INMD Scientific Director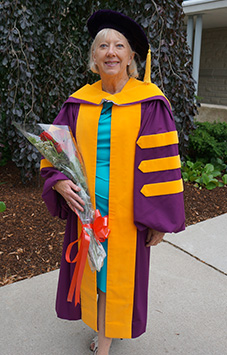 CIHR-INMD is pleased to announce the launch of the 2016 Fellowship Priority Announcements. Priority Announcements offer additional sources of funding for highly rated applications relevant to specific research priority areas. We have partnered with the Canadian Association of Gastroenterology (CAG), the Canadian Nutrition Society (CNS), and the Kidney Foundation of Canada (KFOC) to offer a number of fellowship opportunities. Applications are due on November 1, 2016. Visit ResearchNet for more information. We wish to thank CAG, CNS and KFOC for partnering with us to make these fellowships possible.
Also featured in this month's INMD newsletter is an article by Susan Zimmerman, Executive Director of the Secretariat on Responsible Conduct of Research. Susan spoke at the 4th INMD New Investigator Meeting held in Kelowna, British Columbia earlier this year.  Her presentation provided an overview of the framework on the responsible conduct of research, with a focus on the responsibilities of researchers.
INMD would also like to congratulate former INMD Institute Advisory Board Chair, Stephanie Atkinson, PhD for receiving a Doctor of Science, honoris causa (DSc) from Western Univ. on June 16, 2016.  Stephanie is a distinguished researcher in perinatal and pediatric nutrition and metabolism; an educator in the health sciences; and a Professor in Pediatrics and Biochemistry and Biomedical Sciences at McMaster Univ. She is widely recognized for her scientific expertise and professional leadership and served on the inaugural Governing Council of CIHR. Well done, Stephanie!
Philip M. Sherman, MD, FRCPC
Scientific Director, INMD
---
Responsible Conduct of Research for the Government of Canada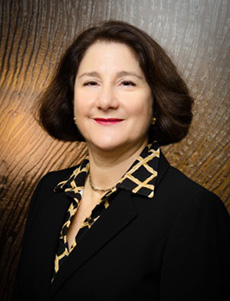 The Tri-Agency Framework: Responsible Conduct of Research (RCR) was developed by the Canadian Institutes of Health Research, the Natural Sciences and Engineering Research Council, and the Social Sciences and Humanities Research Council (the Agencies), to set out clear guidance on responsibilities of researchers, institutions and the Agencies. The Framework applies to all research conducted under the institutions eligible for Agency funding, regardless of the source of funding. In adopting RCR, the Agencies' focus on sanctioning deliberate misconduct, promote a positive research environment, demonstrate public accountability, and provide a foundation for public trust in research. Researchers are central to fulfilling the objectives of RCR with responsibilities including, promoting research integrity, providing accurate information to the Agencies, managing Agency funds responsibly, complying with Agency policies and being proactive in rectifying breaches.
Visit the Panel on Responsible Conduct of Research Website for further information or contact the Secretariat on Responsible Conduct of Research.
---
Health Research in Action
Highest neighbourhood walkability scores associated with lowest incidences of diabetes and obesity
Health researchers from across the country have been working tirelessly to find new and innovative ways to combat conditions like diabetes that are linked to inactivity and obesity. Dr. Gillian Booth, senior researcher and principal investigator on the walkability study, joined CIHR for a podcast to discuss the study's results and their significance in more depth. Listen to Dr. Gillian Booth explain.
---
CIHR Funding Results
CIHR-INMD, the Canadian Association of Gastroenterology (CAG), Crohn's and Colitis Canada and Industry Partners congratulate successful applicants who received funding in the following competitions:
---
CIHR Funding Opportunities
Pathways to Health Equity for Aboriginal Peoples—
PRE-ANNOUNCEMENT: Population Health Intervention Research (PHIR) 2016
The purpose of this funding opportunity is to support New Investigators to conduct research on timely interventions (e.g. programs, policies, social enterprises and resource distribution approaches) that have been initiated by others (e.g., policy makers, practitioners, communities). This funding opportunity will consist of an application phase only with an anticipated launch date of August 2016. Application deadline: late Fall 2016. Email CIHR Support for more information.
AST TIRN Research Grants - Future Leaders in Transplantation 
The AST Transplantation and Immunology Research Network is offering one- or two-year grants to support the fellow or young independent investigator conducting a specific research project during the term of the grant. Full applications due: November 1, 2016. Visit the TIRN Website for more information.
CIHR SPOR Innovative Clinical Trial Multi-Year Grant 
CIHR recently posted an RFA for innovative clinical trials through the SPOR mechanisms. The CNTRP Research Infrastructure and Registries Support Platform (Core 2) is encouraging all CNTRP researchers, and the broader research community, to work with Core 2 members this summer to plan and design your upcoming clinical trial grant applications.  Full applications due: October 25, 2016. Visit ResearchNet for more information or email Peter Subrt.
National Child Health Transplant Team Grant Competition
The CNTRP is pleased to accept team grant applications aimed to support research to improve outcomes for pediatric transplant patients through cross-Canada, multi-disciplinary collaboration. Full applications due: November 1, 2016. Visit the CNTRP Website for more information.
---
Feedback on the INMD Newsletter
INMD welcomes researchers, partners and other stakeholders to share news stories that relate to areas of our mandate. If you have interesting research results or developments, are organizing a conference or workshop, or wish to report on a past event, we would like to feature them in our newsletter or other communication materials.
Have a comment? Please share it with us! You can also write to subscribe or unsubscribe to our Newsletter. Simply send us an e-mail at: inmd.comms@sickkids.ca.
Date modified: