IAB on Indigenous Peoples' Health – Biographies
*Three seats have been reserved for a representative of each of the National Aboriginal Organizations: the Assembly of First Nations, the Inuit Tapiriit Kanatami and the Métis National Council. The names of these three members will be released as soon as they are officially communicated to CIHR.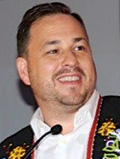 Mr. Jeffrey Cyr
Chair
Former Executive Director
National Association of Friendship Centres
As Executive Director of the National Association of Friendship Centres, Mr. Cyr led a network of 117 Friendship Centres and eight provincial and territorial associations.
He worked for organizations such as the Assembly of Manitoba Chiefs, the Manitoba Métis Federation and Aboriginal Affairs and Northern Development Canada. He has also worked with the Privy Council Office on federal-provincial negotiations and the implementation of indigenous rights, and with the RCMP, where he was Director of International Relations for International Policing.
Mr. Cyr is a member of the Canadian Council on the Social Determinants of Health and a Canadian Indigenous representative at the United Nations Permanent Forum for Indigenous Issues. Most recently, he was a member of the Advisory Circle for the development of Carleton University's new graduate diploma in indigenous policy and administration as part of the university's MA in public administration program, for which he will become a course instructor this year.
Born in British Columbia and raised in Europe, Saskatchewan and Manitoba, Mr. Cyr's family is Métis from the Red River Valley. He received his MA (with distinction) in political studies/international relations from the University of Manitoba.
---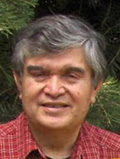 Simon Brascoupé
Adjunct Research Professor
Department of Sociology and Anthropology
Carleton University
Adjunct Professor
Department of Indigenous Studies
Trent University
Simon Brascoupé, Anishinabeg/Haudenausanee – Bear Clan is a member of Kitigan Zibi Anishinabeg First Nation, Maniwaki, Quebec. Simon Brascoupé is Adjunct Research Professor, Department of Sociology and Anthropology at Carleton University and Adjunct Professor in the Department of Indigenous Studies at Trent University in Peterborough, Ontario. He has a B.A. and M.A. from State University of New York at Buffalo. He was recently designated Certified First Nations Health Manager (CFNHM) from the First Nations Health Manager Association and a Certified Aboriginal Professional Administrator (CAPA) from the Aboriginal Financial Officers Association of Canada (AFOA). He has a research interest in land-based healing, traditional medicine and traditional knowledge.
He conducts research, writes, develops and provides training on cultural competency and safety. He published an article, "Cultural Safety – Exploring the Applicability of the Concept of Cultural Safety to Aboriginal Health and Community Wellness" [ PDF (393 KB) - external link ] in the Journal of Aboriginal Health, which is the most downloaded JAH article. He has worked on a research team to conduct a meta-analysis on cultural competency. He is developing and provides cultural competency and safety training for the Cree Health Board's Nishiiyuu Miyupimaatisiiun Department. He has provided Cultural Safety training for several national health organizations in Canada: Canadian Blood Services, Kids Helpline, Kingston Regional Health Authority and Canadian Partnership Against Cancer. He teaches Indigenous Studies at Carleton University. Previously Simon Brascoupé was Chief Executive Officer, National Aboriginal Health Organization; Director, Primary Health Care Division, First Nations and Inuit Health Branch, Health Canada; and Director, Aboriginal Affairs Branch, Environment Canada. He has written and worked in the field of traditional knowledge and intellectual property rights and is on Trent University's PhD Indigenous Knowledge Council.
Recently Simon has been researching the implementation of land-based healing, birthing knowledge, rites of passage and wellness (mental health). The work involved program research, development, implementation and evaluation. All this work involves both western and traditional knowledge evidence-based research.
---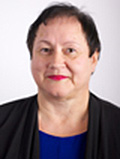 Sheila Carter
Director, Health & Wellness Department
Manitoba Metis Federation
Sheila Carter has been directly involved in Metis health research for the past decade beginning with the Metis Health Status and Healthcare Utilization in Manitoba: A Population Based Study and many subsequent qualitative and quantitative studies in Manitoba and internationally. She was instrumental in the creation of an engagement process that brings together provincial health system decision-makers and MMF region leaders supported by health and wellness staff. Knowledge networks use research outcomes, literature reviews, Metis health consumer experience, Metis knowledge of chronic diseases management, health system programs and services, MMF administrative and social programs and services culminating in development and implementation of Metis health and wellness plans.
She also uses holistic knowledge exchanging Metis-specific research outcomes and knowledge translation provincially, federally, and internationally.
Recognizing the need for multiple and concurrent health and wellness interventions, Sheila Carter led the design of the Metis Community Wellness Development Program to focus on upstream preventative intervention opportunities for health and wellness to close the gap in Metis health inequity and in the longer term improve Metis health status and quality of life. In an environment of health system challenges related to performance and sustainability, she is contributing to create short-term and long-term solutions and to promote the value of Indigenous health research in decision-making at all levels.
Sheila Carter provides policy support to Metis National Council and is a national Indigenous health research advocate to encourage research funders and independent researchers to understand and respect Indigenous values, principles and perspectives of research and Indigenous knowledge use. She also advocates for the value of Indigenous health research to substantive processes such as the Federal-Provincial-Territorial and Indigenous Health Accords.
Sheila Carter is serving her fifth year on the Winnipeg Regional Health Authority Board. She is Vice Chair and serves on the Board Governance and Nominations Committee and Chairs the Board First Nation, Metis and Inuit Health Committee.
---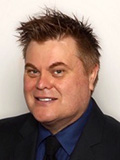 Wayne Clark
Director
Aboriginal Health Programs - Health Services
Winnipeg Regional Health Authority
Wayne Clark is the past president and board member of the Manitoba Inuit Association. Mr. Clark has been published in Healthcare Quarterly and coauthored a report on Indigenous health identifiers for the World Health Organization. Mr. Clark was a contributor to the Framework for Research Engagement with First Nations, Metis, and Inuit Peoples for the University of Manitoba and is a member of the Canadian committee of the International Networks of Indigenous Health Knowledge Development (INIHKD). Professionally, he is employed by the Winnipeg Regional Health Authority as the Director, Aboriginal Health Programs - Health Services. Mr. Clark studied business administration before obtaining his Master of Arts in Professional Communication from Royal Roads University and is currently pursuing a Doctor of Education degree at Athabasca University.
---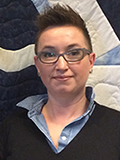 Sharon P. Edmunds, B. SOC. SCI
Senior Research Advisor
Social and Cultural Development Department
Nunavut Tunngavik Inc.
Sharon P. Edmunds is a Senior Research Advisor in the Social and Cultural Development Department of Nunavut Tunngavik Inc. (NTI). She represents NTI on the Inuit Qaujisarvingat National Committee, an Advisory Body to the Inuit Qaujisarvingat Centre of Inuit Tapiriit Kanatami (ITK) and also works closely with ITK's Health Department on matters related to health research governance. In Nunavut, Sharon represents NTI on the Inter-Agency Human Health Research Board, a body that vets all human health license applications submitted to the Nunavut Research Institute and is a founding member. Through her work, Sharon is working within NTI and between various institutions in Nunavut, and nationally to articulate a research agenda that is reflective of Inuit realities and needs. She is also actively involved in promoting reciprocal research relationships that build sustainable Inuit research capacity in Nunavut.
---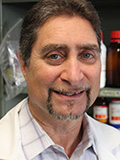 Pierre S. Haddad PhD
Tenured Professor
Department of Pharmacology
Université de Montréal
Pierre Sélim Haddad is a tenured professor in the Department of Pharmacology at the Université de Montréal, where he obtained his PhD degree in 1986. He then carried out two postdoctoral fellowships: one at the University of Vienna, Austria, and a second at the world-renowned Liver Center of Yale University, USA. He began his career as an independent researcher in 1990 and rapidly was awarded the Young Physiologist Award from the French Association of Physiologists in 1992. He has authored over 125 peer-reviewed publications, more than half of which were on the subject of natural health products (NHP) in the course of the last 8 years. In 2003, he successfully built the Canadian Institutes of Health Research (CIHR) Team in Aboriginal Antidiabetic Medicines, a multidisciplinary group of researchers studying the antidiabetic potential of plants used by the Cree Nations of Northern Quebec in their traditional medicine, which he still leads today. The team was notably acclaimed in national and international forums for its unprecedented comprehensive research agreement protecting Aboriginal traditional knowledge and related intellectual property.
Dr. Haddad is also a member of several research centers/groups, notably the Nutrition and Functional Foods Institute (INAF) at Laval University. Dr. Haddad was one of the founding members of the Natural Health Products Research Society of Canada (NHPRSC) that was founded in 2003 and acted as Vice-President until 2006. Between 2003 and 2007, he acted as a research consultant in complementary and alternative medicine for the Lucie and André Chagnon Foundation, the largest philanthropic organization in Canada. In 2007 and 2008, Dr. Haddad was Vice-President Research and Development of the company PharmAfrican Inc., a biotech seeking to develop botanical drugs from African medicinal plants. He also sat on the Research committee of the Guild of Herbalists of Quebec from 2004 to 2009, when he was a member of their Wisdom Committee. On several occasions, Dr. Haddad acted as an expert advisor for the Natural Health Products Directorate as well as for the Office of Biodiversity of Environment Canada. Dr. Haddad was appointed in 2009 to the Scientific Advisory Board of the CIHR Institute of Aboriginal Peoples' Health. Finally, between November 2011 and February 2014, he acted as the Scientific Director of Genacol Corporation Canada Inc., one of the leading NHP companies in Quebec.
---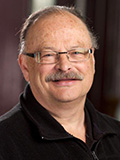 Henry Harder
Professor and Past Chair
School of Health Sciences
University of Northern British Columbia
Dr. Henry G. Harder is an Indigenous Scholar and is Professor and past Chair of the School of Health Sciences at the University of Northern British Columbia. He currently holds the Dr. Donald B. Rix BC Leadership Chair in Aboriginal Environmental Health. He is a registered psychologist. Dr. Harder has been in the fields of mental health, rehabilitation and disability management for over 30 years. His research interests are in Aboriginal health, disability issues, workplace mental health, and suicide prevention. He is a Canadian Institutes of Health Research funded scholar. Dr. Harder is a published author and has made presentations and conducted workshops throughout Canada, the United States, Europe and Australia. He is a member of the College of Psychologists of British Columbia, Network Environments for Aboriginal Research in BC, Canadian Psychological Association, Canadian Association of Suicide Prevention, International Society of Physical and Rehabilitation Medicine, and other professional organizations.
---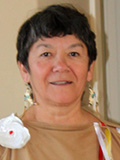 Mabel Lena Horton, B.A., M.P.A
Retired Nurse and Health Consultant
As a retired nurse and health consultant, Mrs. Horton has extensive experience working with First Nation health and political organizations in Manitoba, including 10 years with the Assembly of Manitoba Chiefs.
Mrs. Horton had the opportunity to travel throughout Canada, as a policy analyst on eHealth and Tele-Health. With experience in northern isolated community nursing and public health, she has developed a deep understanding of health issues pertaining to First Nations health. Her association with the Canadian Society of Circumpolar Health, the International Union of Circumpolar Health, and other international Indigenous research professional organizations, has provided her with further knowledge and a global perspective on health issues pertaining to Indigenous people.
Mrs. Horton is fluent in her native Cree language. She is involved in traditional First Nation practices and she currently acts as a knowledge keeper /elder advisor to First Nation health programs for political and provincial organizations. She is a volunteer organizer of the annual Palliative Manitoba conference and sits on the Manitoba MultiFaith spiritual committee.
---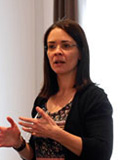 Debbie Martin
Associate Professor
Faculty of Health Professions
Dalhousie University
Debbie Martin is an Inuk scholar (South Labrador Inuit of NunatuKavut). Dr. Martin is an Associate Professor in the Faculty of Health Professions, with a cross-appointment in the Faculty of Dentistry at Dalhousie University (which is situated on the unceded territory of the Mi'kmaq). She is an Associate Research Scholar of the Healthy Populations Institute. Dr. Martin is an interdisciplinary-trained health researcher, whose research interests focus on addressing key societal and community level structures that influence chronic disease prevention in Indigenous communities. Her research is community-driven and includes a focus on oral health, food security, health research ethics and Indigenous methodologies, and human-environment interactions. A great deal of her research on chronic disease prevention draws upon the concept of Two-Eyed Seeing, which involves bringing together Indigenous and non-Indigenous perspectives to address societal and community-level issues that affect the health of people and the planet. Dr. Martin is a Co-Principal Investigator of the Atlantic Aboriginal Health Research Program.
---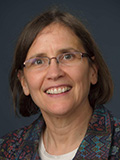 Janet McElhaney, MD, FRCPC, FACP
HSN Volunteer Association
Vice-President, Research and Scientific Director
Health Sciences North Research Institute
Professor of Medicine
Northern Ontario School of Medicine
Dr. McElhaney's research interests include the impact of immunosenescence on the immune responses to vaccination, immunologic biomarkers of protection mediated by vaccination, and how vaccination plays a role in preventing disability in older adults. Her research program, the "Vaccine Initiative to Add Life to Years" (VITALiTY), is an interdisciplinary approach using measures of frailty to reflect overall health status and risk factors for catastrophic disability; developing T cell correlates of protection against influenza; exploring the contribution of "inflammaging" to immune senescence, and designing new influenza vaccines using in vitro models that can be translated to Phase 1 clinical trials. In addition, she has 25 years of experience in conducting clinical research studies and clinical trials, and participating in publication steering committees, data safety and monitoring boards, and research ethics boards for a variety of clinical trials. To date, she has published over 100 peer-reviewed papers, delivered over 200 invited presentations, two books and seven book chapters. Her research is supported by the Canadian Institutes for Health Research, the US National Institutes of Health, The Northern Ontario Heritage Fund, and the Canadian Immunization Research Network.
Research funding from Northern Ontario Academic Medical Association and the Council of Ontario Universities has supported interprofessional education and collaborative efforts to improve outcomes in hospitalized seniors including the "48/5" strategy. More recently, Dr. McElhaney has expanded her clinical research efforts to address the challenges of multiple chronic conditions including dementia, and end-of-life care in Indigenous communities of Northern Ontario using community-engaged approaches to self-determination.
She was a member of the CIHR Institute of Aging Advisory Board until April of 2016 and is a recently appointed member of the CIHR Institutes Advisory Board for Indigenous Peoples' Health. She serves on the editorial boards of Journal of Immunology and Journal of Infectious Diseases. She has had consultancies for vaccine companies, and is Adviser for the European Scientific Working Group on Influenza.
Dr. McElhaney studied at the University of Alberta, Faculty of Medicine from 1982 to1986 and received her MD degree with honors. She completed her residency in Internal Medicine from 1986-1989 and her Fellowship in geriatric medicine from 1989-1991 at the University of Alberta, Faculty of Medicine.
---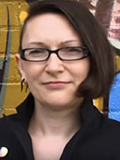 Margaret Robinson
Assistant Professor, Indigenous Studies Program
Deparment of Sociology & Social Anthropology
Dalhousie University
Affiliate Scientist, Centre for Addiction & Mental Health
Margaret Robinson is a Mi'kmaq scholar from Nova Scotia and a member of the Lennox Island First Nation.
Her research examines mental health and substance use in Indigenous and Settler populations, especially among sexual and gender minority people. She is currently an Assistant Professor in the Indigenous Studies program in the Sociology & Social Anthropology Department at Dalhousie University in Halifax, and an Affiliate Scientist at the Centre for Addiction & Mental Health in Toronto.
---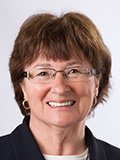 Gail Turner
Former Director, Health Services
Nunatsiavut Government
Northern Labrador
Gail Turner is Inuit, a beneficiary of the Labrador Inuit Land Claim, who retired in 2012 from the position of Director of Health Services for the Nunatsiavut Government, Northern Labrador. She holds a Bachelor of Nursing degree from Memorial University of Newfoundland, a Master's of Adult Education from St. Francis Xavier University, and many additional certificates in health and administration through distance programs. Her early career was spent in acute care nursing in Ontario and the United Kingdom. For the last twenty six years she has been working in Labrador with Inuit, Southern Inuit of NunatuKavut, settlers, First Nations, and since 2004 exclusively with the Inuit. She has presented on Inuit health at provincial, regional, national and international meetings and symposiums, including the World Cancer Congress in 2011. Her work has been focused in public health but she has also managed remote community clinics and continuing care. She is passionate about the North and the need for First Nations, Inuit and Métis to be heard and truly engaged in the planning of their health care and the promotion of optimal health. Her growing interest is in health equity and the pressing need for innovative and community based solutions for bringing health care service to the people. Gail is the Aboriginal Director on the Board of the Canadian Partnership Against Cancer (CPAC), the Chair of the National Aboriginal Caucus, CPAC, and sits on the Advisory Committee of Memorial University School of Medicine's Translational and Personalized Medicine Initiative. She Chairs Newfoundland's Patient Counciland has recently joined the Pharmacy Committee of the Choosing Wisely initiative.
Date modified: