IAB on Research Excellence, Policy and Ethics – Biographies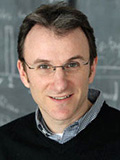 Gustavo Turecki, Chair
Chair, Department of Psychiatry
McGill University
Director, McGill Group for Suicide Studies
Douglas Mental Health Institute
Dr. Turecki is the Chair of the Department of Psychiatry at McGill University, Director of the McGill Group for Suicide Studies, and Head of the Depressive Disorder Program at the Douglas Mental Health University Institute in Montreal. As well, Dr. Turecki is Co-Director of the Douglas Bell-Canada Brain Bank and the Director of the Fonds de recherche du Québec – Santé's Québec Network on Suicide, Mood Disorders and Related Disorders.
Dr. Turecki is a clinician-scientist whose work focuses on understanding molecular changes in the brain that occur in major depression and molecular processes that explain treatment response. In addition, his work aims to explain the neurobiological basis of the suicidal brain.
Dr. Turecki has conducted pioneering research which has led to our understanding of how traumatic life experiences impact brain gene function and increase long-term risk for suicide. He has authored over 330 publications, including research articles in leading peer-reviewed journals such as Nature Neuroscience, Nature Medicine, and Lancet. His work has been cited over 18,000 times and his contributions to the field have been recognized through 25 awards. He also serves, or has served, on the advisory boards of several scientific journals, and international scientific institutes.
---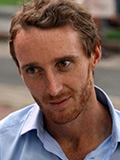 Guillaume Bourque
Associate Professor
Department of Human Genetics
McGill University
Guillaume Bourque is an Associate Professor in the Department of Human Genetics at McGill University and the Director of Bioinformatics at the McGill University & Genome Quebec Innovation Center. His research interests are in comparative and functional genomics with a special emphasis on applications of next-generation sequencing technologies. He heads the Canadian Center for Computational Genomics (C3G), a Genome Canada bioinformatics platform and the Epigenomics Data Coordination Center at McGill, a project that oversees data collection and processing for a large initiative associated with the International Human Epigenome Consoritum (IHEC). He is also a member of the Research Advisory Council of Compute Canada, the national platform for high-performance computing, and of CANARIE, responsible for Canada's ultra-fast network backbone.
---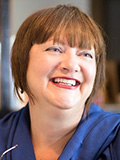 Fern Brunger
Associate Professor of Health Care Ethics
Faculty of Medicine
Memorial University
Fern Brunger is Associate Professor of Health Care Ethics in the Faculty of Medicine at Memorial University and clinical ethicist with the Provincial Health Ethics Network of Newfoundland and Labrador. She is a medical anthropologist and ethicist with an active research agenda at the interface of bioethics and anthropology. Her current research focuses on cross-cultural clinical ethics and the ethics of health research involving socially identifiable populations. She focuses on culture in its relation to power.
Dr. Brunger has had a long-standing interest in and commitment to advancing research ethics in Canada. She was a member of the board of the National Council for Ethics of Health Research (NCEHR) and has contributed to various national and provincial working groups and policy statements on research ethics, including CIHR's Privacy Best Practices (2005), CIHR's Guidelines for Health Research involving Aboriginal Peoples (2006), and the establishment of the Newfoundland and Labrador Health Research Ethics Board. She has served on REBs for two decades and was Chair of the NL HREB from 2012 to 2016. Dr. Brunger is a member of Memorial University's Bioethics Group, teaching ethics in undergraduate and postgraduate medicine and in the Master of Health Ethics programme.
---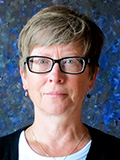 Kelly Chessie
Assistant Ombudsman
Ombudsman Saskatchewan
Kelly Chessie is a health services and policy researcher. She has a long-standing interest in the governance and reform of the publicly funded health system, and has been involved in program evaluations and utilization studies of emergency services, mental health services, home care and long-term care services, health system regionalization, and the social determinants of health.
She holds a Bachelor degree in psychology (St. Thomas University), a Master's degree in applied social psychology (U of Saskatchewan), and a PhD in interdisciplinary studies (U of Saskatchewan).
She currently works for the provincial Ombudsman, studying fairness in the design and administration of public policy. She has previously worked at the Ministry of Health (as a Senior Policy Analyst in the Policy and Planning Branch and a Research Consultant in the Population Health Branch), the Heartland Health Region (as Manager of Corporate Research), and the Health Quality Council and its predecessor, the Health Services Utilization and Research Commission (as a Research Officer).
---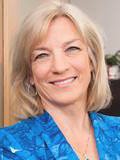 Greta G. Cummings, RN, PhD, FCAHS, FAAN
Principal Investigator
CLEAR Outcomes Research Program
University of Alberta
Dr. Cummings leads the CLEAR Outcomes (Connecting Leadership Education & Research) research program in leadership science in health services, which focuses on the leadership practices of healthcare decision-makers and managers to achieve better outcomes for providers and patients.
Dr. Cummings has systematically documented both positive and negative effects of specific leadership practices on outcomes for the health system, the healthcare workforce and for patients. Dr. Cummings also heads the Older Persons' Transitions in Care (OPTIC) research program which examines the quality of transitions of frail elderly clients across three care settings: Continuing Care facilities, Emergency Medical Services, and Emergency Departments. OPTIC aims to develop, implement and evaluate interventions to avoid unnecessary transitions for frail seniors and to improve those that must occur. Within the OPTIC program, numerous studies are underway, funded by the Canadian Institutes of Health Research, the Technology Evaluation in the Elderly Network National Centre of Excellence, the Canadian Frailty Network, and the Covenant Health National Centre of Excellence in Seniors Health and Wellness.
She has published over 170 papers and is a 2014 Highly Cited Researcher in Social Sciences (Thomson Reuters). Dr. Cummings' has received the Canadian Nurses Association Order of Merit for Research, and in 2015 was inaugurated into the Sigma Theta Tau International Nurse Researcher Hall of Fame.
---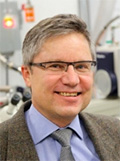 Kalle Gehring
Director, McGill University Centre for Structural Biology
Director, QANUC NMR Facility
Professor, McGill University
Kalle Gehring, PhD, is a professor in the Department of Biochemistry of McGill University. After his post-doctoral studies in biophysics in Berkeley and Paris, he worked as a NMR spectroscopist but gradually started using other biophysical techniques such as X-ray crystallography and electron microscopy. He founded the Quebec/Eastern Canada Regional NMR Centre (QANUC) and GRASP (Groupe de Recherche Axé sur la Structure des Protéines), a Quebec-wide FRSQ-funded research association. He is also part of PROTEO, a Quebec Network for Research on Protein Function, Engineering, and Applications and directs an NSERC-funded CREATE training program on bionanomachines. His research is focused on the structure/function relationship of proteins involved in protein folding, the ubiquitin system, and Parkinson's disease.
---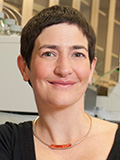 Anne-Claude Gingras
Senior Investigator
The Lunenfeld-Tanenbaum Research Institute
Full Professor
Department of Molecular Genetics
University of Toronto
Anne-Claude Gingras received her PhD in 2001 from the Sonenberg lab at McGill University for her studies on translational control, and in particular on the regulation of translation initiation by the PI3K-Akt-mTOR pathway. She did her postdoctoral training in the laboratory of Ruedi Aebersold at the Institute for Systems Biology in Seattle where she developed approaches using mass spectrometry to identify protein-protein interactions amongst signalling molecules. She joined the Lunenfeld-Tanenbaum Research Institute in 2005 where she is now a Senior Investigator, a Canada Research Chair in Functional Proteomics and the Lea Reichmann Chair in Cancer Proteomics. She was cross-appointed in the department of Molecular Genetics at the University of Toronto in 2006 where she is currently Full Professor. Her lab focuses on the study of signalling pathways using systematic approaches and the development of quantitative proteomics technologies, both experimental and computational. She also continues her studies on the characterization of the STRIPAK complex, a signalling complex containing kinase and phosphatase activities, which is linked to both vascular diseases (Cerebral Cavernous Malformations through CCM3) and cancer (through an association with the Hippo kinases). Dr. Gingras has published 161 research articles and review articles that have already been cited 23,000 times. She currently serves as deputy editor of Molecular and Cellular Proteomics and on the Advisory boards of Molecular Systems Biology as well as on international team project grants.
---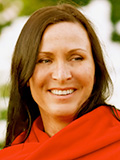 Charlotte Loppie
Professor, School of Public Health and Social Policy
Faculty of Human and Social Development
University of Victoria
Dr. Charlotte Loppie is a Professor in the School of Public Health and Social Policy, Faculty of Human and Social Development, University of Victoria, Director of the Centre for Indigenous Research and Community-Led Engagement (CIRCLE), Lead of the Aboriginal Health Research Network Secretariat, and Editor of the International Journal of Indigenous Health. Dr. Loppie specializes in Indigenous research and has led or co-led several catalyst/development, operating, Centre and knowledge translation grants in collaboration with Indigenous communities and organizations at local, regional, national and international levels.
---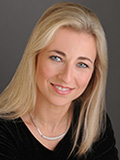 Vardit Ravitsky
Associate Professor, Bioethics Programs
School of Public Health
University of Montreal
Vardit Ravitsky, PhD, is Associate Professor at the Bioethics Programs within the Department of Social and Preventive Medicine of the School of Public Health at the University of Montreal. She is also Director of the Ethics and Health Branch of the CRE, an interuniversity research center in ethics (previously the CRÉUM: Centre de recherche en éthique de l'Université de Montréal).
Ravitsky is an elected Board member and Treasurer of the International Association of Bioethics (IAB). She is a member of CIHR's Standing Committee on Ethics. Previously, she was a Board Member and Ethics Designate of CIHR's Institute of Genetics (IG) and Co-Chaired this Institute's "GE3LS and Health Services & Policy Research Priority and Planning Committee" (GE3LS stands for Genomics research and its Ethical, Economic, Environmental, Legal and Social aspects). Ravitsky is member of the University of Montreal's Public Health Research Institute (IRSPUM), of the Quebec Reproduction Network (RQR), and of the Canadian Fertility and Andrology Society (CFAS). Previously, she was faculty at the Department of Medical Ethics, School of Medicine, at the University of Pennsylvania. She was also a Senior Policy Advisor at CIHR's Ethics Office and a GE3LS consultant to Genome Canada.
Prof. Ravitsky's research focuses on reproductive ethics and the ethics of genetic and genomics research. Her research interests in bioethics also include research ethics, health policy and cultural perspectives. She is particularly interested in the various ways in which cultural frameworks shape public debate and public policy in the area of bioethics. Her research projects are funded by CIHR, FRQSC, SSHRC, and Genome Canada. She published over 80 articles, book chapters and commentaries on bioethical issues, and is lead-editor of "The Penn Center Guide to Bioethics".
Born and raised in Jerusalem, Ravitsky brings international perspectives to her research and teaching. She holds a BA in philosophy from the Sorbonne University in Paris, an MA in philosophy (with a specialization in bioethics) from the University of New Mexico in the US, and a PhD in philosophy (with a specialization in bioethics) from Bar-Ilan University in Israel. She was a post-doctoral fellow at the Department of Bioethics of the NIH and at the National Human Genome Research Institute (NHGRI).
---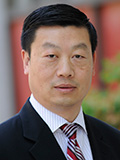 Weihong Song
Canada Research Chair in Alzheimer's Disease
Jack Brown and Family Professor
Department of Psychiatry
University of British Columbia
Dr. Weihong Song was trained as a clinical psychiatrist and molecular neuroscientist. He is the Canada Research Chair in Alzheimer's Disease and Jack Brown and Family Professor at the UBC Department of Psychiatry. He was appointed as Associate Director of the Institute of Mental Health, and Head of Basic Neuroscience Division in July 2015. He has been serving as Special Advisor to the President on China at UBC since 2009. His lab has made a significant contribution to the understanding of how BACE1 and γ-secretase regulate APP processing and their role in Alzheimer's pathogenesis and drug development. His work also defined the molecular pathways contributing to the development of Alzheimer's disease in Down syndrome. He has served on numerous international grant review panels and editorial boards. Dr. Song was elected to Fellowship in the Canadian Academy of Health Sciences (CAHS) in 2012, one of the highest honors for members of the Canadian health sciences community. Dr. Song also actively promotes collaborations between Canada and China. He played an instrumental role in facilitating the establishment of the China-Canada Joint Health Research Initiatives, a joint funding program between CIHR and NSFC of China. For his contribution in forging crucial Canada-China collaborations on research and higher education, Dr. Song was awarded the "Friendship Award" by the government of China in 2011, China's highest honor for foreign experts.
---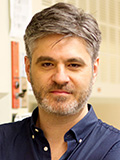 Vuk Stambolic, PhD
Senior Scientist
Princess Margaret Cancer Center
Professor, Department of Medical Biophysics
University of Toronto
Vuk Stambolic is a Senior Scientist at the Princess Margaret Cancer Centre and Professor in the Department of Medical Biophysics at the University of Toronto. Having completed his PhD training with Dr. Jim Woodgett and post-doctoral work with Dr. Tak Mak, Dr. Stambolic set up his laboratory with an interest in signal transduction pathways in cancer. While the main focus of Dr. Stambolic's laboratory remains the biology of the PTEN tumor suppressor and the molecular mechanisms of its action, he has also developed a considerable program in exploring the relationship between obesity and cancer. His laboratory utilizes biochemical and genetic model organism approaches to discover and investigate the mechanistic events underlying tumorigenesis. Dr. Stambolic's work also extends into the area of translational cancer medicine, with his active participation in clinical trials aimed at using metformin, a commonly prescribed type 2 diabetes drug, as an anti-cancer agent. Dr. Stambolic is a member of the Princess Margaret Cancer Centre Executive Committee and the Princess Margaret Research Council on Oncology.
---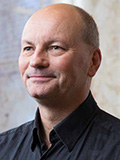 Ross Upshur BA (Hons.), MA, MD, MSc, CCFP, FRCPC
Head, Division of Clinical Public Health
Dalla Lana School of Public Health
Dr. Ross Upshur is currently the Head of the Division of Clinical Public Health at the Dalla Lana School of Public Health, Scientific Director, Bridgepoint Collaboratory for Research and Innovation and Assistant Director of the Lunenfeld Tanenbaum Research Institute, Sinai Health System. He is a Professor in the Dalla Lana School of Public Health and the Department of Family and Community Medicine at the University of Toronto. In 2015, Dr. Upshur was named one of the Top 20 Pioneers in Family Medicine Research and Family Medicine Researcher of the Year, by the College of Family Physicians of Canada. Dr. Upshur is the former Director of the University of Toronto Joint Centre for Bioethics (2006-2011) and was Canada Research Chair in Primary Care Research (2005-2015). He is a member of The Royal College of Physicians and Surgeons of Canada (Chair of the Ethics Committee) and the College of Family Physicians of Canada.
Dr. Upshur's research focuses on the intersection of primary care and public health. His current interests include managing complex chronic disease in aging adults, clinical measurement, the concept of evidence in health care, philosophy of medicine including medical epistemology and the integration of ethics and clinical reasoning, public health ethics, global health ethics, empirical approaches in bioethics, primary care research methods, time series applications in health services research, communicable disease and environmental epidemiology. He has been a consultant for the World Health Organization, Doctors Without Borders, the Bill and Melinda Gates Foundation and the Public Health Agency of Canada.
---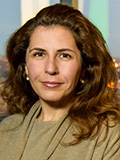 Helen-Maria Vasiliadis
Senior Research Scholar
Fonds de Recherche du Québec – Santé
Associate Professor and Research
Université de Sherbrooke
Dr. Vasiliadis is a Senior Research Scholar of the Fonds de Recherche du Québec – Santé and Associate professor and Researcher at the Université de Sherbrooke in the Department of Community Health Sciences at the Faculty of Medicine and Health Sciences and at the Research Centre of the Charles Lemoyne Hospital.
She holds a doctorate degree in Epidemiology and Biostatistics from McGill University and a master's degree in Pharmacology from the Université de Montréal. Her post-doctorate at the Harvard School of Public Health focused on psychiatric epidemiology.
Her program of research aims to estimate a balanced mental health care system by evaluating mental health performance indicators at the population and individual levels for an efficient mental health system to adequately meet the mental health needs of populations. She is currently leading a large population-based cohort study of community living older adults on issues regarding chronic physical and mental illnesses and ethics in research for vulnerable populations, as well as the economic aspects of healthcare funding and inequality surrounding the receipt of appropriate mental health care in Canada.
---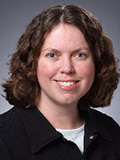 Lori E. Weeks, Ph.D.
Associate Professor
School of Nursing
Dalhousie University
Dr. Lori Weeks is an Associate Professor in the School of Nursing at Dalhousie University. She also holds cross-appointments in the School of Health and Human Performance and the School of Occupation Therapy, and she is an Associate Research Scholar with the Healthy Populations Institute. Dr. Weeks is a Gerontologist who completed her Ph.D. and a Graduate Certificate in Gerontology at Virginia Tech in 1998. Dr. Weeks worked in long-term care on Prince Edward Island for three years before becoming a faculty member at the University of Prince Edward Island from 2001-2014. Her primary research interests focus on care and support services for older adults and their caregivers and factors affecting the health of seniors. She has a current research focus on supporting older adults and their caregivers through health service transitions and supports for older women experiencing intimate partner violence.
Date modified: