IAB on Health Promotion and Prevention – Biographies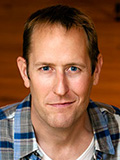 David Buckeridge, Chair
Associate Professor
Department of Epidemiology, Biostatistics and Occupational Health
McGill University
Medical Consultant
Institut national de santé publique du Québec and the Institut national d'excellence en santé et en services sociaux du Québec
Dr. Buckeridge is an associate professor at the Department of Epidemiology, Biostatistics and Occupational Health at McGill Unive rsity, and a medical consultant at the Institut national de santé publique du Québec and the Institut national d'excellence en santé et en services sociaux du Québec.
Dr. Buckeridge holds a MD from Queen's University, a MSc in epidemiology from the University of Toronto, a PhD in biomedical informatics from Stanford University, and is a Fellow of the Royal College of Physicians and Surgeons of Canada with specialty training in public health and preventive medicine.
He uses methods from biomedical informatics, computer science, epidemiology, biostatistics, and behavioral science to develop and evaluate the impact of software technologies that use Big Data to monitor population health and health systems.
Dr. Buckeridge advises governments in Canada and internationally regarding the implementation and effective use of evidence-based software technologies for health monitoring, and has helped the Public Health Agency of Canada to define and evaluate its surveillance mandate. He has also contributed to the development of nationwide health surveillance systems in the US and China and advised the European Centre for Disease Prevention and Control on how to effectively use new technologies for health monitoring.
---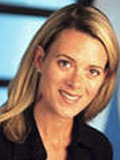 Patricia Conrod
Registered Clinical Psychologist with l'Ordre des psychologues du Québec
Full Professor
Fondation Julien/Marcelle and Jean Coutu Chair in Social and Community Pediatrics
Department of Psychiatry
University of Montreal
Patricia Conrod is a Registered Clinical Psychologist with the Ordre des Psychologues du Québec. She is also a senior research fellow and is based at the CHU Sainte-Justine Mother and Child Hospital Centre in Montreal. She was previously a Senior Clinical Lecturer in the Addictions Department, King's College London (2003-2010). Her research focuses on cognitive, personality and biological risk factors for the development and maintenance of drug abuse and the factors that mediate the co-occurrence of addictive behaviours with other mental disorders. Her experimental research focuses on factors that make people more susceptible to seek out behavioral reinforcement from drugs of abuse. Her research findings have led to the development of new approaches to substance abuse treatment and prevention that target personality risk factors and the underlying motivational determinants of drug use in subtypes of substance misusers. Dr. Conrod was a member of the King's College London Research Ethics Committee (2005-2010) and Associate Editor of Current Reviews in Drug Abuse. She is a consultant to the UN and the European Commission on guidelines for drug and alcohol prevention and has published extensively on this issue. Her research is funded by the Canadian Institutes of Health Research, Fondation de Recherche du Quebec - Santé, European Commission (Health and Humanities and Social Sciences), Alcoholic Beverages Medical Research Foundation, European Research Advisory Board, Action on Addiction, Medical Research Council-UK (MRC), National Health and Medical Research Council - Australia (NHMRC).
---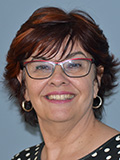 Kimberly Elmslie
Assistant Deputy Minister
Health Promotion and Chronic Disease Prevention Branch
Public Health Agency of Canada
As Assistant Deputy Minister, Health Promotion and Chronic Disease Prevention Branch, Ms. Elmslie leads the design and implementation of federal programs designed to "make healthier choices easier choices" for Canadians.
With a focus on preventing chronic illnesses and injuries, promoting health and wellbeing, and facilitating multi-sector collaborations, Ms. Elmslie advances public health priorities in child health, healthy living, family violence and suicide prevention, and seniors' health. Public health surveillance and best practices in prevention are federal roles implemented in this Branch. Leadership in reducing health inequalities is a foundation for the Branch's work.
Ms. Elmslie facilitates partnerships with stakeholders in the interests of advancing innovation in public health. This recognizes the integral roles played by governments, academia, not-for-profit, and private sectors in addressing complex challenges that require whole of society responses.
Academically trained in epidemiology and biostatistics, Ms. Elmslie brings a strong science background and extensive program and policy experience to her work in public health.
---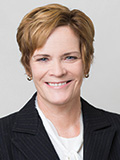 Michelle Gagnon, MBA, PhD
President, Palix Foundation
Adjunct Assistant Professor
Department of Community Health Sciences
Cumming School of Medicine
University of Calgary
Michelle Gagnon is President of the Palix Foundation based in Alberta, Canada and Adjunct Assistant Professor, Cumming School of Medicine, University of Calgary, Department of Community Health Sciences. Through the Alberta Family Wellness Initiative (AFWI), the Palix Foundation catalyzes evidence-informed system level change to benefit all children and families. Over the course of her career, Dr. Gagnon has worked in a variety of prominent organizations with a primary focus on research impact and knowledge mobilization, including the Policy Research Initiative in the Privy Council Office, the Canadian Institutes of Health Research where she held several roles, including Director of Knowledge Translation, Director of Research Capacity Development and Assistant Director with the Institutes of Health Services and Policy Research and Population and Public Health, and with Alberta Health Services, Strategic Clinical Networks as Director, Provincial Research Strategy and Priorities. Dr. Gagnon is a recognized opinion leader and expert in population health, child development and mental health and addiction, and is active in the community as a member of boards and committees for local, national and international organizations. Dr. Gagnon holds an interdisciplinary doctoral degree in population health, a Master of Business Administration and undergraduate degrees in liberal arts and nursing. Her research focuses on public policy as a determinant of population health and on the policymaking process in the global context.
---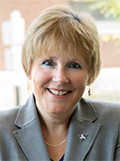 Lise Gauvin, PhD, FCAHS
Full Professor
Department of Social and Preventive Medicine
School of Public Health
Université de Montréal
Researcher & Associate Scientific Director for Population Health Research
Centre de recherche du Centre Hospitalier de l'Université de Montréal (CRCHUM)
Lise Gauvin is a Full Professor in the Department of Social and Preventive Medicine of the School of Public Health at the Université de Montréal and a Researcher and Associate Scientific Director for Population Health Research at the Centre de recherche du Centre Hospitalier de l'Université de Montréal (CRCHUM). She completed her doctoral work in physical activity sciences in 1985 at the Université de Montréal. In addition to her current academic position, she has held positions at Queen's University in Kingston, Ontario and Concordia University in Montreal, Québec. Between 2014 and 2016, she was a member of the Institute Advisory Board of the Canadian Institutes of Health Research's Institute for Nutrition, Metabolism, and Diabetes. In September 2015, she was named a Fellow of the Canadian Academy of Health Sciences. Her research focuses on socio-environmental and individual determinants of involvement in physical activity and the reach, acceptability, and impact of interventions to promote physical activity and prevent eating disorders. She uses innovative data collection and analysis techniques including real-time data capture, multilevel modeling, and natural experiments to gain new insights into intervention. In addition to publishing her work in the peer-reviewed scientific literature, Dr Gauvin is actively engaged in knowledge-transfer and -exchange activities developed in partnership with researchers, policy-makers, and practitioners working in public health.
---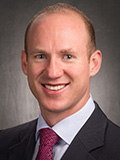 Peter Gill
Paediatric Resident
The Hospital for Sick Children
University of Toronto
Honorary Fellow, Centre for Evidence-Based Medicine
University of Oxford
Dr. Peter J Gill is a paediatric resident at The Hospital for Sick Children at the University of Toronto and an Honorary Fellow at the Centre for Evidence-Based Medicine and Nuffield Department of Primary Care Health Sciences at the University of Oxford.
Dr. Gill holds a MD from the University of Alberta, and a DPhil in Primary Health Care and MSc in Evidence-Based Health Care at the University of Oxford, where he studied as a Rhodes Scholar. His research focused on developing evidence-based indicators to measure the quality of primary care provided for children.  Peter has authored over 45 peer-reviewed publications and 7 book chapters on a range of topics, including medical education, health services research and clinical care. He has research experience leading systematic reviews, administrative database analysis, quality indicator development, consensus methods, qualitative interviews, cohort studies and diagnostic horizon scans. Peter is a member of the CMAJ Editorial Advisory Board, and co-founded the open-source paediatric medical education website PedsCases which has nearly 1 million podcast downloads. His leadership contributions have been acknowledged with several awards including the CIHR IHSPR Rising Star Research Award and the CMA Award for Young Leaders.
---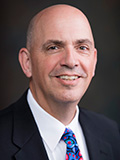 Robert Hogg
Professor, Faculty of Health Sciences
Simon Fraser University
Senior Research Scientist
BC Centre for Excellence in HIV/AIDS in Vancouver
Robert Hogg is a Professor in the Faculty of Health Sciences at Simon Fraser University and Senior Research Scientist at the BC Centre for Excellence in HIV/AIDS in Vancouver, British Columbia. His academic training includes graduate degrees in Anthropology from the University of Victoria (Victoria, BC, Canada) and in Demography from the Australian National University (Canberra, ACT, Australia). Dr. Hogg's research program strives to evaluate the following: 1) how therapy optimism affects gay, bisexual, and other men who have sex with men's (GBMSM) sexual behavior and rates of new infections; 2) how long-term antiretroviral use affects aging and aging-related comorbidities, especially among vulnerable or hard-to-reach populations of GBMSM, persons who inject drugs, and indigenous peoples; 3) how different supportive service models of care in British Columbia impact antiretroviral uptake, adherence and retention among these vulnerable groups. In sum, Hogg hopes his work will continue to positively impact those living with HIV in Canada and elsewhere.
---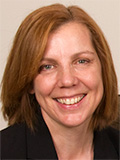 Sara Kirk
Professor, Health Promotion
Canada Research Chair
Scientific Director, Healthy Populations Institute
Dalhousie University
Affiliate Scientist, IWK Health Centre
Dr. Sara Kirk is a Professor of Health Promotion and Canada Research Chair at Dalhousie University with cross-appointments to the IWK Health Centre and Mount Saint Vincent University, Halifax. She is also a senior research scholar of the Healthy Populations Institute (HPI) at Dalhousie, an honorary senior scientist with the Beatrice Hunter Cancer Research Institute and a member of the Children and Youth in Challenging Contexts Institute (CYCC). Her program of research explores how we can create supportive environments for chronic disease prevention. Her research uses a 'socio-ecological' approach that takes into account how individual behaviour is influenced by other broader factors, such as income, education and societal norms.
---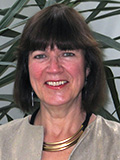 Marilyn MacKay-Lyons, PT, PhD
Professor, School of Physiotherapy
Dalhousie University
Affiliated Scientist
Capital District Health Authority
Dr. MacKay-Lyons received her BSc (Physical Therapy) from University of Toronto, MSc (Physical Therapy) from University of Southern California, and PhD (Physiology) from Dalhousie University. She is a Professor in the Dalhousie University School of Physiotherapy, an Affiliated Scientist with the Capital District Health Authority, and a cross-appointee with the Dalhousie University Department of Medicine and IWK Health Centre. Marilyn has extensive clinical and research experience in neuro-rehabilitation, with a particular focus on exploring strategies to optimize recovery after stroke. She is Past-Chair of the Heart and Stroke Foundation of Nova Scotia Advisory Board, and served on the Advisory Board of the Institute of Circulatory and Respiratory Health, Canadian Institutes of Health Research (2012-15), Board of Directors of the Canadian Stroke Network (2010-14), and Research Policy Planning Committee of Heart and Stroke Foundation of Canada (2003-08, 2011-12). She has received several awards in recognition of her contributions to neuro-rehabilitation research and outreach including the Enid Graham Memorial Lectureship, Life Membership in the Canadian Physiotherapy Association, Canadian Progress Club Women of Excellence Award for Research, R Wayne Putnam Award for Outstanding Contributions to Continuing Medical Education, and Dedicated Service Award from the Heart and Stroke Foundation of Canada.
---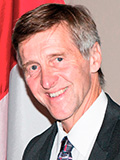 John McLaughlin, PhD, FCAHS
Chief Science Officer and Senior Scientist, Public Health Ontario, Toronto
Professor, Dalla Lana School of Public Health, University of Toronto
John McLaughlin is Chief Science Officer and Senior Scientist at Public Health Ontario, and a Professor in the Dalla Lana School of Public Health at the University of Toronto. As an epidemiologist he has earned an international reputation for his work in health studies to advance knowledge of disease determinants and in the strategic application of research findings to improve health. As an active scholar he has more than 250 peer-reviewed publications. Dr. McLaughlin has established and directed large collaborative teams for major studies of the role of environmental and genetic causes of disease across Canada's diverse populations, and for the delivery of major programs to improve the health of individuals and communities. A feature of his work is the integration of population and biological sciences in building platforms that support a broad range of research, development and disease management approaches. He has applied newly emerging knowledge to improve chronic disease prevention and control, such as in leading the launch of Canada's first population-based colorectal screening program. While remaining active as a professor, mentor and supporter of local initiatives, he also advises national and international organizations on how to improve the impact of their health research and services, with a particular emphasis on advancing disease prevention and in focusing efforts where there are the greatest needs and potential health benefits.
---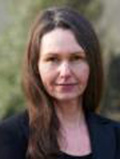 Christine Straehle
Associate Professor
Ethics and Applied Ethics
University of Ottawa
Christine Straehle is Associate Professor of Ethics and Applied Ethics at the Graduate School of Public and International Affairs with a cross appointment in the department of Philosophy at the University of Ottawa.
She has written on issues of global justice, health and migration. Her latest research examines vulnerability as a concept in global justice theory, and health in particular. She has published on questions raised by surrogacy, health inequality and health risk. Her work has appeared in a variety of journals, such as Bioethics, Politics, Philosophy and Economics and the Journal of Applied Philosophy. She is the editor or co-editor of several books, including Health Inequalities and Global Justice (EUP, 2012) and Vulnerability, Autonomy and Applied Ethics (Routledge, forthcoming).
---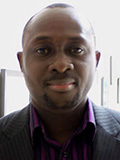 Eric Tenkorang
Assistant Professor of Sociology
Memorial University of Newfoundland
Dr. Eric Y. Tenkorang received his PhD in Sociology from the University of Western Ontario (now Western University) in 2008, after which he held a SSHRC Post-doctoral fellowship at the Social Justice and Sexual Health Research Lab, University of Windsor. Currently, he is an Assistant Professor of Sociology at Memorial University of Newfoundland. Eric's research interests over the past few years have broadly examined the social and cultural determinants of health among at-risk and vulnerable populations in developed and developing countries. Specifically, he has been interested in the sexual reproductive health of youth and women in HIV endemic areas of the world, mostly sub-Sahara Africa. His research interests have expanded to examining the socio-cultural underpinnings of intimate partner violence in several African countries. Eric has published over 60 peer-reviewed articles and presented over 70 conference papers at various national and international platforms. His work has been supported by the Social Sciences and Humanities Research Council (SSHRC) of Canada and the International Development Research Centre (IDRC). Eric is one of the International Associate Editors (HIV/AIDS section) for BMC International Health & Human Rights, a peer-reviewed journal that publishes articles related to health and disease in developing and transitional countries. He is currently serving as a co-guest editor for a special issue in the Journal of Interpersonal Violence. He is delighted with this new opportunity to serve as a member of the Institutes Advisory Board on Health Promotion and Prevention.
---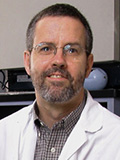 Brian J. Ward
Professor, Medicine & Microbiology
Associate Director, Research Institute of the McGill University Health Center
McGill University
Dr Ward received medical training at McGill, University of London and Johns Hopkins (Internal Medicine, Tropical Medicine, Infectious Diseases & Microbiology). His research training began as a Rhodes Scholar (1977-1980) and continued at Johns Hopkins (1986-1990). He joined the McGill Medical faculty in 1991 where he is currently full professor. He has served or continues to serve as chief of Infectious Diseases (2002-2006), deputy director of the MUHC Research Institute (Fundamental Science: 2008-2015), associate director of the JD MacLean Centre for Tropical Diseases (1996-), co-director of the McGill Vaccine Study Centre (1994-) and medical director of the National Reference Laboratory for Parasitology (1996-). He is chair of CAIRE (Canadian Association for Immunization Research and Evaluation) and represents Canada/CIHR on the GloPID-R Scientific Advisory Board (Global Infectious Diseases Preparedness Research). Since 2010, he has served as Medical Officer for Medicago Inc, a company using plants to make vaccines. His research interests include nanoparticle vaccines, adjuvants & immunomodulators, micronutrient-virus interactions, and parasite diagnostics. He has published  over 225 peer-reviewed manuscripts/chapters and is a fellow of the Canadian Academy of Health Sciences. His international work has been carried out with colleagues in Peru, Zimbabwe, Sudan, Haiti and Venezuela among other countries.
Date modified: