IAB on Chronic Conditions – Biographies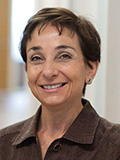 Eva Grunfeld, Chair
Giblon Professor and Vice-Chair (Research)
Department of Family and Community Medicine
University of Toronto
Clinician Scientist
Ontario Institute for Cancer Research
Dr. Grunfeld is a physician-scientist and Director of the Knowledge Translation Research Network, Health Services Research Program, at the Ontario Institute for Cancer Research. At the University of Toronto, Dr. Grunfeld holds the post of Giblon Professor and Vice-Chair (Research) at the Department of Family and Community Medicine; professor at the Institute for Health Policy, Management and Evaluation; and professor at the Dalla Lana School of Public Health.
Dr. Grunfeld is a leader in cancer health services and outcomes research. Her research focuses on evaluation and knowledge translation of cancer health services, covering the entire spectrum of cancer control activities. She is internationally recognized for research on integration of care and on cancer outcomes.
Dr. Grunfeld uses a mixed-methods approach including randomized controlled trials (RCTs), qualitative research and outcomes research. Knowledge translation is an integral part of all her research activities. She has conducted several multi-centre RCTs on cancer survivorship which have influenced clinical practice guidelines and policies internationally.
Dr. Grunfeld holds many peer-review grants as Principal Investigator and has served on many committees to further the goals of cancer control in Canada and internationally. From 2004 to 2008 she founded and directed the Cancer Outcomes Research Program at Cancer Care Nova Scotia and Dalhousie University. She obtained her medical degree from McMaster University and doctoral degree in cancer epidemiology from Oxford University.
---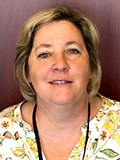 Julie Bernier
Director
Health Analysis Division
Statistics Canada
Julie Bernier is Director of the Health Analysis Division at Statistics Canada. In this capacity, she manages a multidisciplinary team that conducts research on population health and health-care usage and is developing microsimulation as a tool for projecting and evaluating health interventions. She joined Statistics Canada as a methodologist in 1995 and joined the Health Analysis Division in 2000, where she now does research on health-related quality of life, health trajectories and health of aging populations. She has published her research in journals such as Health Reports, The Journal of Gerontology and Quality of Life Research. Since 2016, she has also served as scientific editor for Health Reports, and since September 2016, she has been a member of an advisory board for the Canadian Institutes of Health Research.
---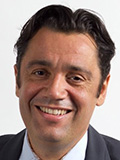 Vincent Dumez
Co-director, Direction Collaboration et Partenariat Patient (DCPP)
Faculty of Medicine
University of Montréal
Mr. Vincent Dumez holds a finance degree and a master in science of management from Montreal's international business school Hautes Études Commerciales (HEC). Up until 2010, Mr. Dumez was an associate at one of Montreal's most influential consulting firms, where he acted as a senior strategic consultant.
Living with severe chronic diseases for more than three decades, M. Dumez has been actively involved in the thinking and promotion of the 'patient partner' concept at Montreal University. This involvement has come forward over recent years through the completion of his master's dissertation on the patient-doctor relationship, his contribution to the training of patients, his work on various boards of community organizations and his involvement as a speaker in forums and workshops addressed to healthcare professionals.
In past years, Mr. Dumez has been a key collaborator for the Education Centre (CPASS) of the Faculty of Medicine of the University of Montreal. From October 2010 to June 2013, he led the Faculty Office of Patient Partner Expertise. He is now co-director of a larger faculty unit, which integrates inter-professional collaboration and patient partnership competencies development. Since 2015, he has been the co-leader of the patient partnership strategy for the Quebec SPOR Support Unit.
---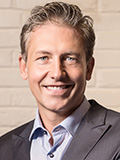 Jason Dyck
Professor, Department of Pediatrics
Canada Research Chair, Molecular Medicine
Director, Cardiovascular Research Centre
University of Alberta
Dr. Jason Dyck is a Professor in the Department of Pediatrics, a Canada Research Chair in Molecular Medicine and the director of the Cardiovascular Research Centre at the University of Alberta. He is also the co-director of the Alberta HEART, which is an Alberta-wide program aimed at understanding and treating heart failure.
Dr. Dyck's research program primarily focuses on understanding how cardiometabolic disease develops, with the goal of identifying novel targets for prevention/treatment as well as developing and testing new treatment strategies.
---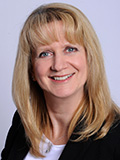 Monique Gignac
Associate Scientific Director & Senior Scientist, Institute for Work and Health
Professor, Dalla Lana School of Public Health, University of Toronto
Affiliate Scientist, Toronto Western Research Institute
Monique Gignac is Associate Scientific Director and a Senior Scientist at the Institute for Work and Health, a Professor at the Dalla Lana School of Public Health at the University of Toronto and an Affiliate Scientist with the Division of Health Care and Outcomes Research at the Toronto Western Research Institute.
Dr. Gignac received her MA and PhD in social psychology from the University of Waterloo, Ontario. She completed a post-doctoral fellowship in social gerontology at the University of Guelph. From 2008-2014, she was Co-Scientific Director of the Canadian Arthritis Network, a Networks of Centres of Excellence. She served as Chair of the Advisory Board of the Institute of Musculoskeletal Health and Arthritis at CIHR from 2011-2016 and previously has been a member of CIHR's Social Dimension in Aging (SDA) review committee and other review panels.
Dr. Gignac's research expertise is in the areas of health and social psychology, including health models of disability. Her research examines psychosocial factors like stress, coping, and adaptation and their importance in understanding the impact of chronic conditions on the lives of adults across the life course. Of particular interest is research on facilitators and barriers faced by people with chronic diseases or injuries in maintaining their involvement in employment and other valued roles and activities. Dr. Gignac has a strong collaborative program of research, working with clinicians including physical therapists, occupational therapists, rheumatologists and orthopedic surgeons, as well as epidemiologists, health economists, sociologists and health psychologists. Study designs in her research program span community health surveys, qualitative research, intervention studies, measurement design and evaluation, and analyses of population health datasets.
Dr. Gignac has received recognition for her research with a Queen Elizabeth II Diamond Jubilee Award and a Distinguished Scholar Award from the Association of Rheumatology Health Professionals (ARHP) in 2013, as well as recognition from the Arthritis Alliance of Canada and Networks of Centres of Excellence.
---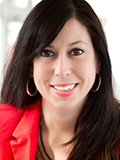 Erica Samms-Hurley
Nurse Educator
Western Regional School of Nursing
Grenfell Campus-Memorial University of Newfoundland Corner Brook
Erica Samms-Hurley is a Mi'kmaq woman from Newfoundland and a member of the Qalipu First Nation. Erica earned her BN (2004) from Memorial University and her MN (2014) from Athabasca University. Over the years, she has worked as a nurse in various settings such as cardiac care, pediatrics, long term care, emergency and intensive care at the Western Memorial Regional Hospital in Corner Brook, Newfoundland. Erica's career in health education has included working as a Diabetes Educator, Nurse Instructor, and most recently Nurse Educator with Grenfell Campus, Memorial University. In 2014 she completed her Master of Nursing via thesis route, with a primary focus on quantitative research, focusing on pediatric nursing and simulation with nursing students. Over a number of years, Erica has dedicated her time volunteering on numerous committees locally, provincially and nationally, such as the Native Women's Association of Canada's (NWAC) Youth Council and Board of Directors, NWAC's Health Advisory Committee, and the Indigenous Women's Fund of Canada. She has also been recognized for her achievements and contributions by the Governor General's Award in Commemoration of the Persons Case (Youth) and the Queen Elizabeth II Diamond Jubilee Award. Erica's main areas of interest are education, health and the well-being of Aboriginal youth and women. She believes that research is an important aspect of nursing, and more specifically in relation to the advancement of health.
---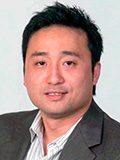 Tony K.T. Lam
Senior Scientist
Toronto General Hospital Research Institute
Professor, Physiology and Medicine,
University of Toronto
Tony Lam is a Senior Scientist at the Toronto General Hospital Research Institute, a Professor of Physiology and Medicine at the University of Toronto, and the Associate Director of Research at the Banting and Best Diabetes Centre. He holds a Canada Research Chair in Obesity and the John Kitson McIvor (1915–1942) Endowed Chair in Diabetes Research. His laboratory is interested in understanding the mechanisms of metabolic homeostasis and their therapeutic relevance in chronic metabolic diseases.
---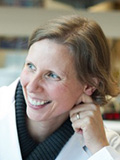 Megan K. Levings, PhD
Professor, Department of Surgery
University of British Columbia
Head, Childhood Diseases Theme
BC Children's Hospital Research Institute
Dr. Megan Levings has been in the UBC Department of Surgery since 2003 when she was recruited back to Canada as a Canada Research Chair in Transplantation. In 2011 she joined the BC Children's Hospital Research Institute where she now heads the Childhood Diseases Theme. Dr. Levings' scientific career started with summer research positions in a fruit fly genetics lab at Simon Fraser University. She then did her graduate training in the genetics program with Dr. John Schrader at UBC. In 1999 she joined Dr. Maria Grazia Roncarolo's lab in Milan, Italy, undertaking postdoctoral training in the emerging area of immune regulation. She was among the first groups to show that a special kind of white blood cell, known as a T regulatory cell, could be used as a therapy to stop harmful immune responses. She continues this line of research at UBC, and is now internationally recognized in the field of human immunology and chairs the Federation of Clinical Immunology Societies Centres of Excellence. She leads a vibrant group of trainees and staff who are researching how to use T regulatory cells to replace conventional immunosuppression in the context of transplantation and autoimmunity.
---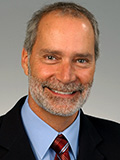 Serge Marchand, PhD
Professor of Medicine
University of Sherbrooke
Dr. Serge Marchand is Professor of Medicine at the University of Sherbrooke, and has pain research labs at the research center of the Sherbrooke University Hospital (CRCHUS). He received his PhD in Neuroscience from Université de Montréal in 1992 and then completed his postdoctoral training in neuroanatomy at the University of California in 1994. He is the author of several articles and book chapters in the field of pain mechanisms and treatment and is the author of The Pain Phenomenon and Mental Health and Pain. His research is characterized by a close link between fundamental and clinical projects on the neurophysiological mechanisms implicated in the development and persistency of chronic pain.
---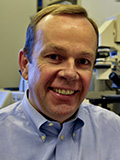 Christopher Power, M.D., F.R.C.P(C)
Professor of Neurology
University of Alberta
Canada Research Chair in Neurologic Infection and Immunity
Christopher Power, M.D., F.R.C.P(C) is a Professor of Neurology at the University of Alberta and holds a Canada Research Chair in Neurologic Infection and Immunity. He received a B.Sc. from the University of Toronto and an M.D. from the University of Ottawa with subsequent training in medicine and neurology at McMaster University and the University of Western Ontario, respectively, and postdoctoral fellowships at Johns Hopkins University and the National Institutes of Health in neurovirology. His research program concentrates on the cellular and molecular basis of neurological infectious and immune diseases with an emphasis on innate immune mechanisms in the nervous system. The program is comprised of a basic laboratory that is linked to the HIV-AIDS and Multiple Sclerosis Clinics with associated laboratory and clinical trainees. He has served on the Virology and Viral Pathogenesis Panel and as the Chair of CIHR's Institute of Infection and Immunity IAB and CIHR HIV-AIDS Research Advisory committee (CHARAC). He is currently Director of the University of Alberta Multiple Sclerosis Centre.
---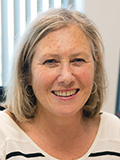 Julie Richardson
Professor and Assistant Dean (Acting)
School of Rehabilitation Science
McMaster University
Dr. Richardson is Professor and Assistant Dean (Acting) in the School of Rehabilitation Science at McMaster University. She is a physiotherapist and has a Master's degree in Psychology from University of Otago, New Zealand and a PhD in Epidemiology from the University of Toronto. She teaches Community Health/Community Practice in the Physiotherapy Program which includes approaches to the prevention and management of chronic disease. She also teaches Research Methodology and a course about Chronic Disease in the Rehabilitation Science Graduate Program.
Dr. Richardson's research interests include measurement and intervention issues to promote mobility and lower-extremity functioning in older adults as well as risk factor assessment for decline of mobility and functioning with aging and the health transitions that older persons undergo in the process of disablement. She also works with family physicians around the assessment of preclinical disability, to teach seniors how to avoid falls and maintain their mobility. Recent work has involved clinical trials which have examined complex rehabilitation interventions in primary care and community based settings and have included behavioural, educational and self-management interventions to maximise function, health status and quality of life for persons with chronic illness.
---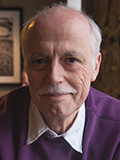 Felipe Sierra
Director, Division of Aging Biology
National Institute on Aging
National Institutes of Health (NIH)
Felipe Sierra, PhD. is the Director of the Division of Aging Biology at the National Institute on Aging, NIH. Trained as a biochemist in his native Chile, he obtained a PhD in Biochemistry and Molecular Biology from the University of Florida in 1983. After a postdoc at the University of Geneva, he worked in industry (at Nestlé, still in Switzerland) for the next 5 years. At this stage he developed his interest in the biology of aging, an interest that brought him back to academia (and to the United States), as an Assistant Professor at the Medical College of Pennsylvania, and later as an Associate Professor at the Lankenau Institute for Medical Research in Pennsylvania. This last position was shared with a primary appointment at the University of Chile in Santiago. Four years after initiating this arrangement, Dr. Sierra relocated again to the US, this time as a Program Director within the Division of Aging Biology, NIA. He became the Director of this unit in April 2006.
Dr. Sierra is also the founder and coordinator of the trans-NIH Geroscience Interest Group (GSIG). The group spans the entire NIH, and is built on the fact that aging is the major risk factor for most chronic age-related diseases – Alzheimer's, cardiovascular disease, cancer, and more – and thus understanding the basic biology of aging is central to our ability to address these diseases. In 2012 and 2014 he received NIH Director's Awards for this effort.
---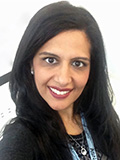 Rita Suri
Associate Professor, Department of Medicine
Clinician Research Scholar
University of Montreal
Chair, Canadian Nephrology Trials Network
Dr. Rita Suri has been a practising nephrologist, clinical researcher, and teacher since 2004. She began her career at Western University where she received formal training in epidemiology and clinical trials and is now an Associate Professor at the University of Montreal. She has considerable experience in clinical research in the fields of dialysis and chronic kidney disease, having published over 70 manuscripts and 5 book chapters. She has served on several dialysis-related clinical practice guideline committees and has been a peer-reviewer for CIHR since 2007 and for the Kidney Foundation of Canada since 2014. She currently chairs the Canadian Nephrology Trials Network whose mandate it is to increase the number of multi-center collaborative clinical trials in nephrology in Canada. She maintains an active clinical practice where she cares for numerous patients with chronic and end-stage kidney disease, as well as helps them to access opportunities to participate in clinical studies. She is honoured for the opportunity to now serve on the CIHR Institutes Advisory Board for Chronic Disease.
---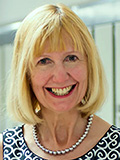 Roberta Woodgate
Professor, Child Health and Illness
College of Nursing
Rady Faculty of Health Sciences
University of Manitoba
Roberta Woodgate is a Professor at the University of Manitoba in the Rady Faculty of Health Sciences and a research scientist with the Children's Hospital Research Institute of Manitoba. She holds a Canadian Institutes of Health Research Chair in Reproductive and Child Health Services and Policy Research. Her research program,  IN•GAUGE, embraces a dynamic approach to: involve children, youth and families; interact with researchers and knowledge users in the research, intervention and evaluation process; and be innovative in the use and exchange of knowledge with the combined goal of improving health care and access to care for children and youth. Her program is infused by an approach to knowledge inquiry that is grassroots, embedded in the needs, experiences and practices of children, youth and their families experiencing health challenges, as well as the needs, barriers and gaps that exist for health care providers, knowledge users and decision makers. She embraces a rights-based approach to research that recognizes that the voices of children and youth have in the past been silenced in research and in the decisions affecting their lives, including their health, and advocates for an approach that recognizes that children and youth are key actors in their own development, with the right to participate in decisions that affect them in accordance with their evolving capacities. In this regard, children and youth are key participants in the research process, contributing to the development, translation and exchange of knowledge. Alongside more traditional approaches to knowledge translation (KT), such as publications and presentations, Roberta also engages in innovative KT strategies, including arts-based approaches such as photography, participatory film, YouTube videos and dance.
Date modified: