INMD Connections – June 2016
Inside this issue:
---
Message from INMD Scientific Director
On May 3-4, 2016 INMD was pleased to host members of the Management Board of the Joint Programming Initiative, A Healthy Diet for a Healthy Life (JPI HDHL) in Ottawa. Representatives from 12 countries across Europe attended the meeting, which included a presentation from CIHR President, Dr. Alain Beaudet.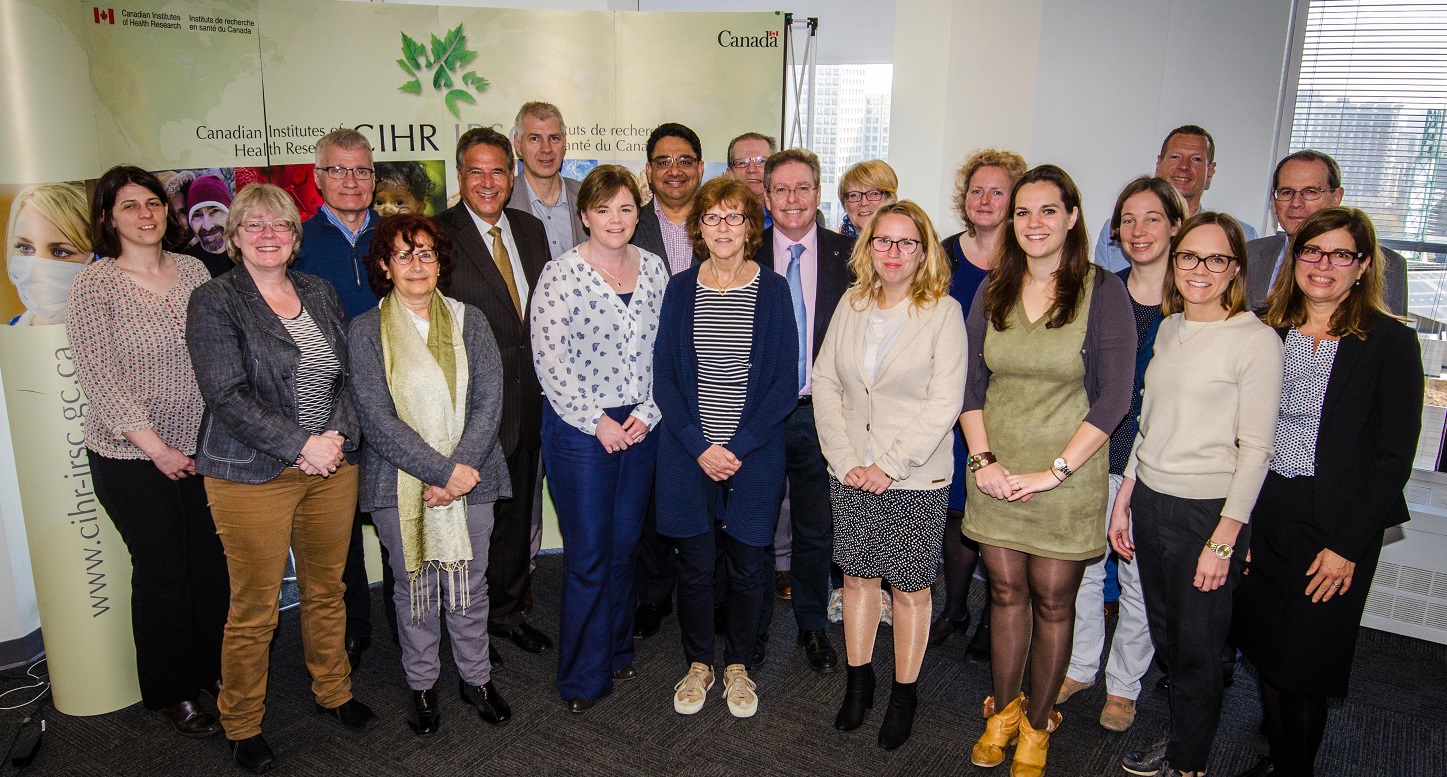 Most Management Board members stayed in Canada to participate in the Food for Health Workshop on Global approaches to food, nutrition and agricultural research partnerships to align research agendas and improve public health. The workshop ran in conjunction with the 2016 Canadian Nutrition Society (CNS) annual conference held May 5-7, 2016 in Gatineau, Quebec and was sponsored by INMD, CNS, and the International Life Sciences Institute North America. The objectives of the workshop were to:
consider the alignment of food, nutrition, and agriculture research agendas within and between countries;
encourage greater collaboration and partnerships in research on the impact of diet and lifestyle on health and its connection with agriculture; and
support a culture of international collaborations and alignment in support of the Food for Health agenda and translation of the research to promote human health.
The workshop featured speakers from Europe, the United States, and Canada, including Drs. Pamela Byrne (Ireland), Chair of the JPI HDHL, and Edith Feskens (University of Wageningen, Netherlands), Vice-Chair of the Scientific Advisory Board of JPI HDHL.
The CNS annual conference was also a great success, featuring a broad array of nutrition topics spanning nutrition research, food regulation and public health. Dr. Harvey Anderson (University of Toronto) delivered the 2016 Kursheed Jeejeebhoy Award Lecture on Food intake control in children: physiology vs. environment. Congratulations to the meeting organizers and leadership of the CNS for such a successful meeting!
Philip M. Sherman, MD, FRCPC
Scientific Director, INMD
Planning and Dissemination Grants Funding Results
INMD congratulates the successful applicants who received Planning and Dissemination Grants in the last competition: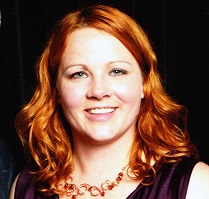 Mélanie Plourde, PhD
CIHR INMD-CNS 2016 New Investigator Partnership Prize
Dr. Plourde is an Associate Professor at Université de Sherbrooke. She obtained her PhD in 2006 from University of Bourgogne and Université Laval, and then completed postdoctoral fellowships at Université de Sherbrooke and Université Laval. Her research program is focused on the hypothesis that the omega-3 fatty acid docosahexaenoic acid (DHA) plays a role in human brain function and cognition. DHA efficacy is modified by aging and carriage of the epsilon-4 allele of apolipoprotein E (E4), the highest genetic risk for developing Alzheimer's disease. Dr. Plourde's research aim is to study gene-by-diet interactions in both knock-in mice for human E4 and humans during aging, with a focus on omega-3 fatty acids supported by a multidisciplinary group with expertise in lipid nutrition, physiology, aging, cognition, genetics and obesity. The research team has a focus on one nutritional strategy: to assess the effectiveness of DHA supplementation to prevent loss of cognition during aging and in E4 carriers.
Café Scientifique: Feeding your Brain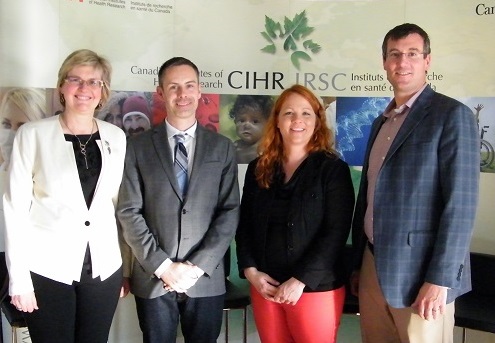 INMD was pleased to host a Café Scientifique on May 5, 2016 at the Canada Agriculture and Food Museum in Ottawa in conjunction with the annual Canadian Nutrition Society (CNS) conference. The Café focused on the role of certain foods in brain function, with a particular focus on omega-3 fatty acids. Many thanks to the dynamic speakers: Drs. Richard Bazinet (University of Toronto), Matthew Parrott (Rotman Research Institute, Baycrest Health Sciences Centre), and Mélanie Plourde (Université de Sherbrooke) with a shout-out to the Café moderator, Dr. Catherine Field (University of Alberta).
Funding opportunity: Researchers invited to analyze Canadian Longitudinal Study on Aging (CLSA) data
Canadian researchers from all research areas are invited to submit health research projects that make use of available CLSA data. The selected projects will help find ways to improve the health of Canadians by better understanding the aging process and the factors that shape the way we age.
Application deadline: August 30, 2016.
For more information, please visit the CIHR website.
Feedback on the INMD Newsletter
INMD welcomes researchers, partners and other stakeholders to share news stories that relate to areas of our mandate. If you have interesting research results or developments, are organizing a conference or workshop, or wish to report on a past event, we would like to feature them in our newsletter or other communication materials.
Have a comment? Please share it with us! You can also write to subscribe or unsubscribe to our Newsletter. Simply send us an e-mail at: inmd.comms@sickkids.ca.
Date modified: