POP News – Spring 2016
Table of contents
---
Message from the Scientific Director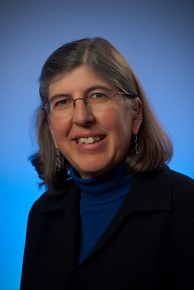 It is with mixed feelings that I write this letter for POP News as I will complete my term as Scientific Director for the Institute of Population and Public Health (IPPH) on July 31st, 2016. Since writing a letter about our accomplishments over the past eight years in January 2016, I wanted to take this opportunity to provide some updates on what has been a very productive six month period.
One of the major highlights for me was our institute's International Sparking Population Health Solutions Summit held on April 25-28, 2016 in Ottawa. This invitational summit brought together over 150 researchers, policy makers, trainees and partners to debate and dialogue about the 'science of solutions' and set some preliminary directions for where the field of population health intervention and health equity research should go. I was heartened by the thoughtful and provocative ideas that arose at the summit, and I am very pleased that the dialogue is continuing post-summit (see article in this issue for details).
Since January 2016, the Institute has also organized several workshops in collaboration with other CIHR Institutes and partners. Co-led with the CIHR-Institute of Infection and Immunity, the Intersectoral Prevention Research Strengthening Workshop brought together the 19 teams funded at the Letter of Intent stage in this competition with national and international partners, other researchers and knowledge users to help strengthen their full applications and create a forum for identifying mutually beneficial opportunities for collaboration. The teams will be submitting their full applications in mid-July, with results expected in the late fall 2016. Our 2nd annual applied public health chairs meeting was planned with colleagues at the Public Health Agency of Canada (PHAC) (Ottawa; April 22, 2016). It brought together the applied public health chairs, their decision-maker collaborators and community partners, PHAC and provincial public health agency and other CIHR Institute representatives to explore opportunities to influence policy and public decision-making. We also co-hosted a workshop for applied public health chairs and other scientists on writing effective op-eds in partnership with the Evidence Network.
I also had the privilege to participate in two Global Alliance for Chronic Diseases (GACD)- sponsored workshops on scaling up interventions (Brussels, Belgium; May 19-20, 2016) and implementation science (Kingston, Jamaica; June 8, 2016). The next GACD funding priority will focus on mental health.
In closing, I want to thank the IPPH host institution team for their dedication, exemplary professionalism and technical expertise, and the many CIHR staff who have contributed to our achievements over the years. My sincere gratitude also goes to our former Institute Advisory Board members, a source of much strategic advice and inspiration. I wish my successor all the best in their role as Scientific Director of IPPH. The opportunity to work with some of the world's best scientists in our field, and the possibilities that can be realized through partnerships and networks make this an extremely fulfilling role. The field of population and public health has grown and matured considerably over the past ten years, and I look forward to watching it further develop in the coming years. 
On behalf of the IPPH team, have a very healthy and productive summer.
Nancy Edwards, RN, PhD, FCAHS
Scientific Director, CIHR Institute of Population and Public Health
CIHR-IPPH – Nancy Edwards Farewell
Ted Bruce Former CIHR-IPPH IAB Chair & David Peters Former CIHR-IPPH IAB Vice-Chair
Dr. Nancy Edwards has many remarkable achievements to celebrate as she completes her eight-year tenure as Scientific Director of IPPH. We have had the privilege to work with Nancy as members of the Institute Advisory Board (IAB), and have witnessed her leadership and the remarkable contribution she has made to advancing the science and practice in our field. Along with building research capacity through the innovative and creative funding competitions and supportive strategies of the Institute, Nancy has been an unflinching advocate for population health within CIHR and across Canada.
Nancy earned the admiration and trust of her colleagues across CIHR Institutes and its corporate leadership. Her passionate and articulate voice has been a champion of Pillar IV research to address the environmental, cultural and social determinants of population health. She has been instrumental in creating cross-Institute and community partnerships that have shaped CIHR-wide research competitions that address the Pillar IV determinants of health, and pioneer population health intervention research.
As CIHR champion for Global Health within CIHR, she has focused on improving population health in low- and middle-income countries, and made significant contributions in many areas, including nursing and workforce development, capacity building for health policy and systems research, methods and applications in implementation research and knowledge translation, and research on chronic diseases. She has built capacity in numerous institutions around the world, and created significant momentum for this portfolio within CIHR and international organizations.
Nancy's success is attributable to her deep understanding of science – and some pretty amazing political skills in navigating the research and academic environment. Nancy's inquisitive mind and thoughtful analysis guided her in developing the vision for the Institute. Her understanding of complex adaptive systems and implementation science enabled her to orchestrate the resources available to her and others in a way that accelerated the work of the Institute. Working with Nancy on the IAB was a pleasure as she sought not just advice, but a meaningful dialogue with Board members to gain understanding and knowledge to help shape her thinking. And through that dialogue she helped shape the thinking of all of us.
Nancy's contribution and legacy is unquestionably one of the significant chapters in population health leadership in Canada.
Sparking Population Health Solutions: Research for a Healthier Future
Erica Di Ruggiero Deputy Scientific Director CIHR-IPPH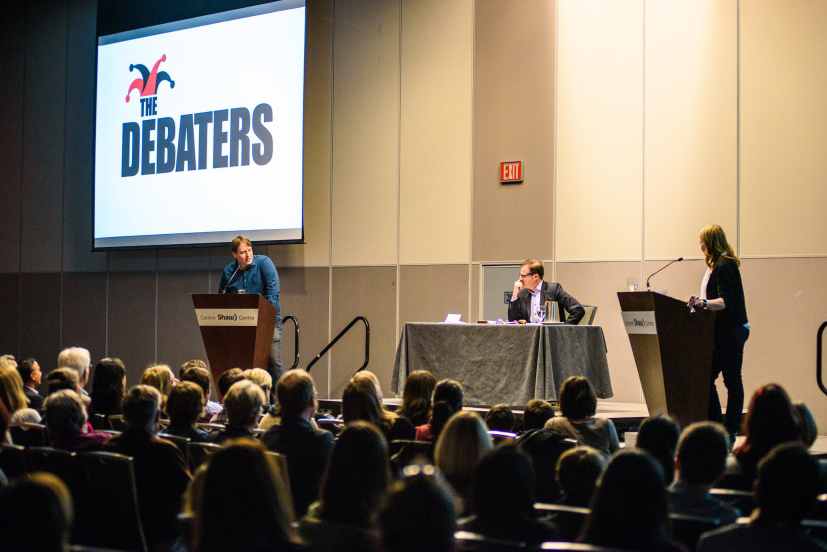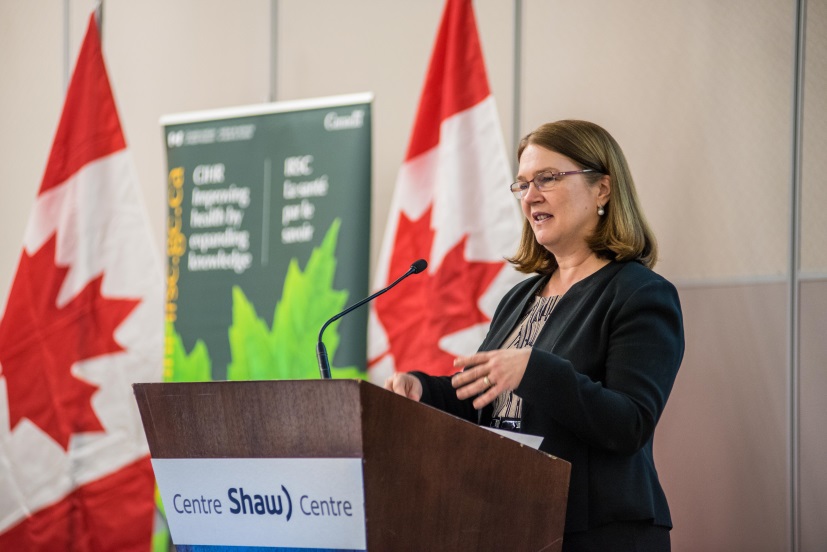 The CIHR-Institute of Population and Public Health hosted the Sparking Population Health Solutions international summit from April 25 to 28, 2016 in Ottawa. The summit provided an opportunity to not only interrogate what we know about the 'science of solutions' but also learn from our implementation failures. Panelists reflected on such questions as: do solutions matter, why solutions matter, whose solutions matter, and who pays for solutions? We were reminded that as public health professionals, we don't always ask for solutions to problems from those who bear the brunt of inequities. And while it is critically important to engage citizens and communities, we need to be careful to avoid the potential harms of participation and monitor the unequal distribution and consequences of our solutions. Going forward, we need to harness what citizen science and social movements have to offer to advance population health solutions.
The summit was attended by 150 researchers, trainees, policy makers, partners and research funders from nine countries. It included provocative panels, concurrent sessions, special pre-summit events and an interactive poster session. We were honoured to have Minister Jane Philpott join us and recognize the vital role population health researchers and decision-makers are playing to generate evidence-informed solutions that improve health and health equity. A pre-summit meeting of over 10 journal editors or their representatives was cohosted by IPPH and the Canadian Journal for Public Health (CJPH) to discuss opportunities and challenges related to the peer review and publishing of population health intervention research (PHIR), and to see if there was any interest in potential joint publications. Summit participants had the opportunity to receive advice from journal representatives during a friendly manuscript review session. Stay tuned for further news from this group of editors. IPPH also held a workshop with the National Institute for Health Research (NIHR) on developing guidance on how context should be taken into account in the study of population health interventions. The guidance document is expected to be disseminated in the coming year.
IPPH partnered with the popular CBC Radio One show the Debaters to kick off the summit. The crowd heard Erica Sigurdson and Ron Sparks actively debate whether the government has a place in the kitchen of the nations. We also recognized three Trailblazers in Population Health Solutions – Drs. Scott Leatherdale, David Hammond and Prabhat Jha. The summit closed with a day-long discussion about catalytic questions aimed at developing a forward-looking research agenda on where the field of population health intervention and health equity research needs to go next. The final questions are expected to guide and inform knowledge products that will be distributed to researchers, decision-makers and research funders.
Since the summit, we have continued to extend the conversation about key summit themes at several events including the International Union for Health Promotion and Education Conference (Curitiba, Brazil; May 22-27, 2016), the Pathways to Health Equity: Levelling the Playing Field Conference (Winnipeg; May 30-June 1, 2016) and the annual Canadian Public Health Association Conference, Public Health 2016 (Toronto; June 13-16, 2016).
All of this momentum bodes well for the future of population health and health equity research and action. It signals that the population health research, policy and practice community is indeed rising to the challenge by shifting its emphasis to not only study problems – but to also spark equitable solutions for a healthier future. Let the sparking conversations continue. For more information about the outputs from the summit (e.g. visual report, catalytic questions summary report), please check the summit website for regular updates.
Population Health Intervention Research Initiative for Canada (PHIRIC): Celebrating one decade and anticipating the next
Jean Harvey Director Canadian Population Health Initiative (CPHI) and Louise Potvin Professor Université de Montréal Scientific Director Centre Léa-Roback sur les inégalités sociales de santé de Montréal
Since 2005, the Population Health Intervention Research Initiative for Canada (PHIRIC) has catalyzed development of the field of population health intervention research (PHIR). Guided by four strategic objectives, there are many achievements to celebrate: several workshops on PHIR (starting with Banff in 2006, a workshop on PHIR training, funders' forum, a workshop on the intersection of PHIR and knowledge translation); a 2009 supplement in the Canadian Journal of Public Health; peer review guidelines for PHIR; a published set of PHIR competencies; and evaluation studies, including a recent study on PHIRIC's leadership and championing role in PHIR.
Field-building activities are spearheaded by a PHIRIC planning committee; a nimble structure with shared leadership by an initial set of individuals and organizations. In its first decade, the Canadian Institutes of Health Research, Institute of Population and Public Health (CIHR-IPPH) expertly served as the secretariat for PHIRIC.
PHIRIC is now moving into a second phase. Early ideas for phase II priorities are to increase engagement with research, evaluation, policy and practice communities; to expand international collaborations; and to strengthen the 'demand' for PHIR alongside continued efforts to improve the science of PHIR.
PHIRIC Planning Committee Members, 2016
| Organizations | Members |
| --- | --- |
| Université de Montréal | Louise Potvin (Co-chair) |
| Canadian Population Health Initiative, CIHI | Jean Harvey, (Co-chair) |
| Propel Centre for Population Health Impact | Barb Riley |
| CIHR, Institute of Population and Public Health | Nancy Edwards, Erica Di Ruggiero |
| Public Health Agency of Canada | Kerry Robinson, Maria Chia |
| CIHR, Institute of Nutrition, Metabolism & Diabetes | Mary-Jo Makarchuk |
| Institut national d'excellence en santé et en services sociaux | Denis Roy |
| Social Research and Demonstration Corporation | Jean-Pierre Voyer, Heather Smith Fowler |
The secretariat for PHIRIC phase II will be the Propel Centre for Population Health Impact (Propel), University of Waterloo. Propel is a natural fit, with a pan-Canadian mandate to improve the health of people and places by leading and catalyzing relevant and rigorous studies, and moving evidence into action. Propel's partnership approach, history of facilitative leadership, and strong track record in capacity building are also assets they will bring to PHIRIC Phase II.
A core premise of PHIRIC is the need for strategic and deliberate alignment of initiatives by key organizations responsible for population and public health research, evaluation, policy and practice. Over the next 10 years, the strength of PHIRIC will be in the breadth and depth of engagement with those who share an interest in advancing the science and use of PHIR. If you would like to learn more or may be interested in participating in a consultation on the approach and priorities for phase II, please contact the PHIRIC secretariat at PHIRIC@uwaterloo.ca. We'd very much like to hear from you and work with you!
NCD FREE Bootcamp – Ottawa
Mats Junek Coordinator – Americas NCD Free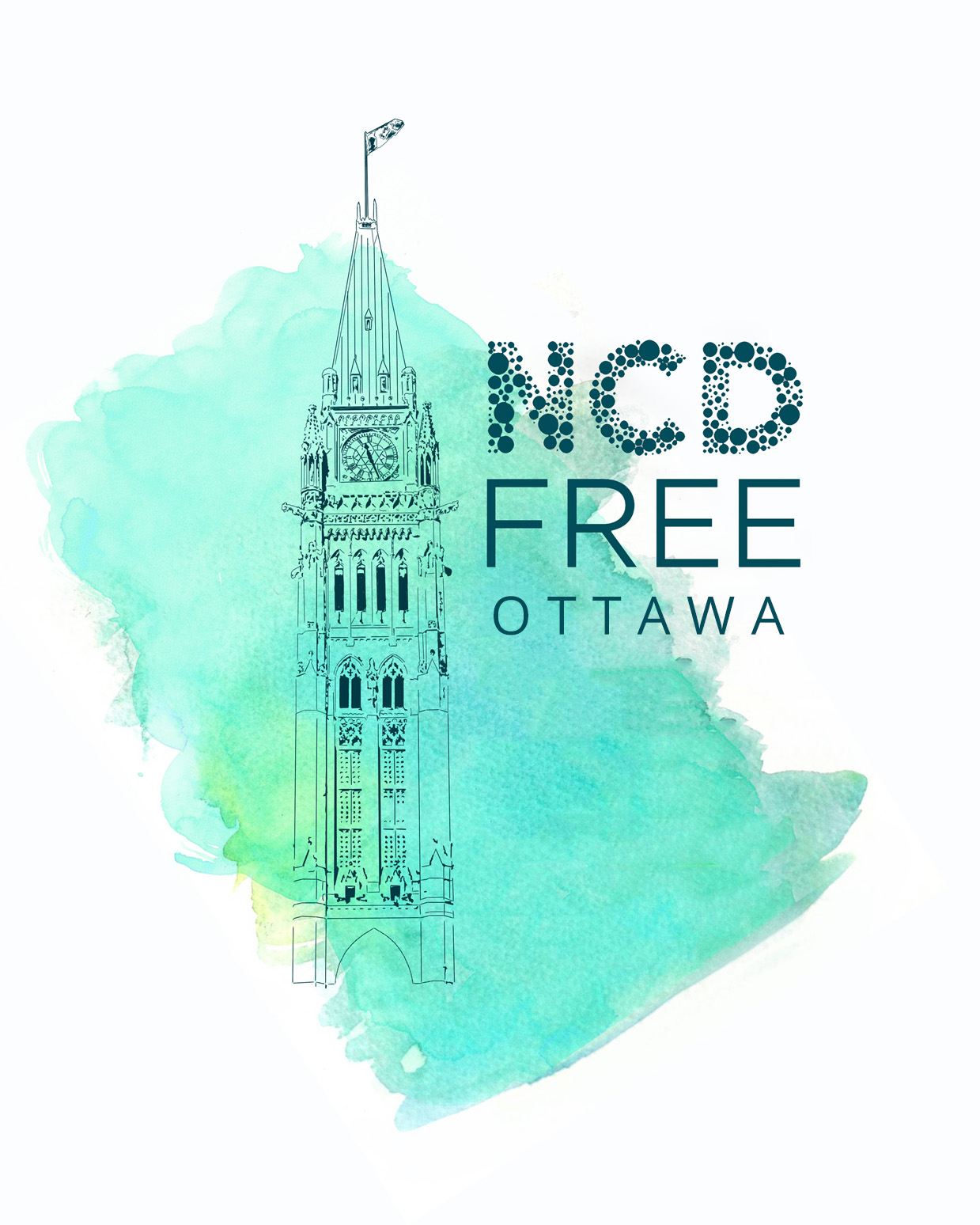 Non-communicable diseases (NCDs) – the group of diseases including heart disease, diabetes, lung disease, mental disorders, and cancer – are a diverse set of conditions that all share similar risk factors: poor diet, inactivity, excess alcohol, and smoking. They are also responsible for approximately 80% of all deaths around the world and are recognized as one of the greatest global epidemics we collectively face. NCDFREE is a health advocacy & communication organization devoted to combatting the burden of NCDs and the risk factors that drive them by raising awareness, empowering young leaders who are creating change in the area, and by translating research into digestible, thought-provoking media that drives us to make change.

Now in its fourth year, NCDFREE has expanded to several regions of the world and recently held its first major North American event since its launch – the Ottawa Bootcamp. These Bootcamps bring together local and international speakers with a group of emerging young leaders to provide them with the skills, knowledge, confidence, and connections to drive change in an issue that ignites their passion. This is achieved through two components – intense skill sessions and an advocacy challenge, where members of groups work together to create campaigns around topical social issues.

The Ottawa Bootcamp was bursting with incredible local talent – Tireless anti-tobacco advocate David Sweanor, charity blogger & social advisor Mitchell Kutney (@MKutney), Producer & Women's Advocate Bailey Reid (@BaileyMarieReid), leading environmental physician Kim Perrotta (@KimPerrotta57), and others. Each spread their contagious passion, their expertise, and their enthusiasm around being change-makers and helping achieve a brighter future for all. It was incredibly well-attended by over 60 young leaders from an astounding variety of fields including medicine, nutrition, communications, correctional services, education, law, economics, social sciences and international development.

Through the Bootcamp it was apparent that there is a strong pool of talent in Ottawa to address the challenges we face. Moreover, many of the advocacy challenge issues were very thought-provoking – including creating better public engagement to redress the imbalance in focus between prevention and cure, working to address the stigma in mental health, and delivering a sustainable and equita-ble food system for all. The winning campaign for the day from team 'the de-stigmatizers' was a powerful ad concept addressing not only the one in five who suffer from mental disorders but also creating engagement for the four in five who don't – but are often still impacted by them.

From the many connections forged, ideas created, and discussions that took place, the entire Bootcamp was an overwhelming success. We look forward to working with local organisations for future events as well as supporting the many incredible ideas and partnerships that emerged from the day. We hope to expand upon this success and bring further NCDFREE events to Ottawa as well as to other parts of North America in the months and years to come.
Trailblazer Award Winners
Scott Leatherdale Associate Professor University of Waterloo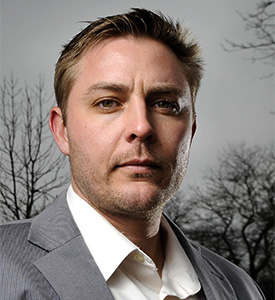 Dr. Scott Leatherdale is an Associate Professor and CIHR-PHAC Chair in Applied Public Health in the School of Public Health and Health Systems at the University of Waterloo. His work focuses on advancing a systems science approach to primary prevention activities, developing and evaluating population-level health interventions across multiple risk factor domains, and creating research infrastructure to facilitate large population studies in chronic disease prevention. His work is purposefully designed to actively engage numerous stakeholders at multiple-levels regional, provincial, national), and is designed to have an impact on improving the health of large segments of the Canadian population. The core foundation project for his current program of research is the COMPASS study; a prospective cohort study following 50,000+ Canadian youth to evaluate how ongoing and real-world changes to programs, policies, or built environment resources surrounding youth impact multiple health behaviours and outcomes over time.
What does the Trailblazer Award mean to me?
"I am truly honored and humbled to receive this award because I can think of many other very deserving candidates nationally. I believe primary prevention is the bedrock of public health so it is great to see recognition given to working in what I believe is one of the most challenging and rewarding health research domains."
David Hammond Associate Professor University of Waterloo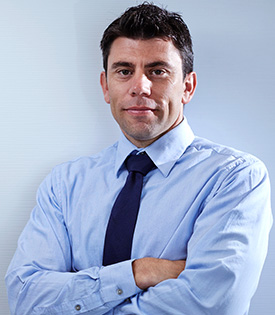 David Hammond is an Associate Professor and CIHR/PHAC Applied Public Health Chair in the School of Public Health & Health Systems at the University of Waterloo. Professor Hammond's research focuses on population level interventions to reduce chronic disease. Professor Hammond works closely with governments around the world and has served as an Advisor for the World Health Organization. He is a past recipient of the Canadian Medical Association Journal's Top Canadian Achievements in Health Research Awards for his work in tobacco control policy in low and middle income countries. Professor Hammond also serves as an Expert Witness in court cases, primarily on behalf of governments defending health regulations from legal challenges by the food and tobacco industry.
What does the Trailblazer Award mean to me?
"I'm very pleased that CIHR-IPPH is recognizing importance of population-level interventions to reduce the impact of chronic disease. I'm delighted to accept the award on behalf of a new generation of Canadian scientists who are seeking solutions to several of the biggest health challenges in Canada and abroad."
Prabhat Jha Professor University of Toronto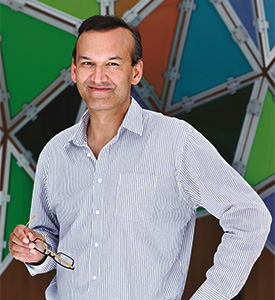 Professor Prabhat Jha is an Endowed Professor in Global Health and Epidemiology at the University of Toronto and Canada Research Chair at the Dalla Lana School of Public Health, and the founding Director of the Centre for Global Health Research.
Professor Jha is a lead investigator of the Million Death Study in India, which quantifies the causes of premature mortality in over 2 million homes. His publications on tobacco control have enabled a global treaty now signed by over 180 countries. He founded the Statistical Alliance for Vital Events, which focuses on reliable measurement of premature mortality worldwide.
Earlier, Professor Jha served in senior roles at the World Health Organization and the World Bank. He was made an Officer of the Order of Canada in 2012. Professor Jha holds an M.D. from the University of Manitoba and a D.Phil. from Oxford University, where he studied as a Rhodes Scholar.
What does the Trailblazer Award mean to me?
"I am deeply honoured to receive the CIHR-IPPH Trailblazer Award. This prestigious award is recognition of collective efforts that have halved premature deaths from smoking in many populations, and a reminder that much more needs to be done in Canada and globally."
Date modified: