Grand Challenges Canada scores with ChARM!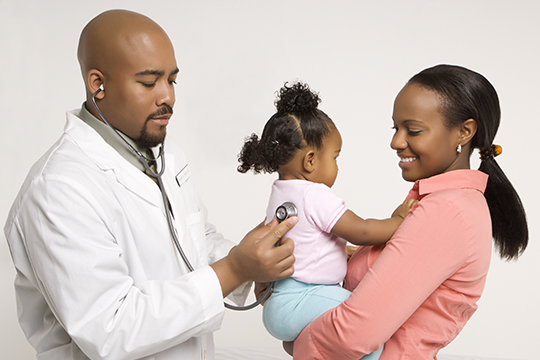 ChARM offensive: Philips and Grand Challenges Canada partner to reduce pneumonia deaths
June 9, 2016
Under the auspices of Her Royal Highness Crown Princess Mary of Denmark, the fourth Women Deliver Global Conference was held in Copenhagen, Denmark, providing an opportunity for non-traditional partners to join forces in implementing sustainable development goals, with a special focus on health.
At the May 2016 event, Global Grand Challenges Canada and partner – Philips – seized the opportunity presented by the conference to announce their plans for the global distribution of the Philips Children's Automated Respiration Monitor, also known as ChARM.
Of all infectious diseases, pneumonia is the single largest cause of death in children worldwide. Source: World Health Organization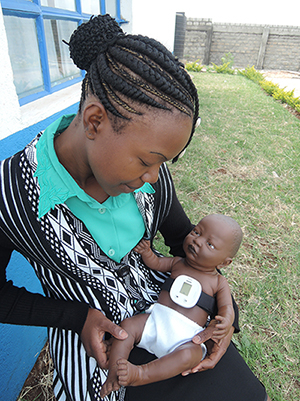 ChARM: Saving little lives.
Photo courtesy of Philips.
Each year, 922,000 children die of pneumonia – the leading cause of death among children under the age of five.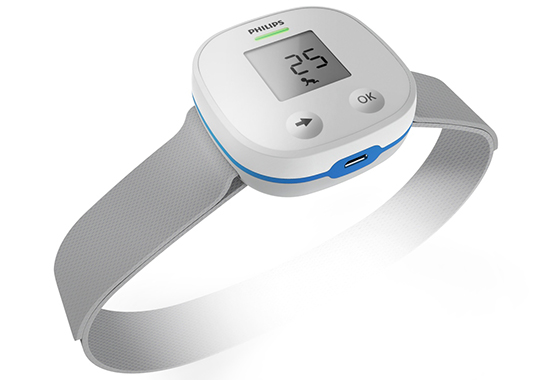 ChARM Respiration Monitor.
Photo courtesy of Philips.
This device, specifically developed for low-resource communities in developing countries across the globe, automatically detects a child's breathing rate, enabling health care workers to detect pneumonia.
The monitor has been designed to withstand extreme conditions and temperatures, making it ideal for community health workers and clinicians in low-resource settings and harsh climates.
Funded by the Government of Canada, Grand Challenges Canada was created to explore new ways to fuse development with innovation. Searching for novel solutions to some of the world's most acute problems, it adopts an evidence-based approach to innovation, serving as a catalyst for sustainability and impact.
CIHR has been a strong supporter of Grand Challenges Canada since its inception, providing peer-review for the initiative's research applications. Through this partnership, CIHR is helping to ensure that the projects with the greatest potential for impact are supported.
Since its launch, Grand Challenges Canada has created a number of programs aimed at saving lives and ensuring a brighter tomorrow for people living in 80 low- and middle-income countries. These programs include:
Stars in Global Health – provides strategic seed funding
Transition to Scale – builds potent partnerships
Saving Lives at Birth – implements concrete prevention and treatment measures to reduce infant and mother mortality, and
Saving Brains – improves mental wellness through access to care and effective services.
It is hoped that the ChARM respiration monitor will be another important step toward contributing to these goals.
Associated links
Date modified: