Funding opportunity: Researchers invited to analyze Canadian Longitudinal Study on Aging (CLSA) data
May 17, 2016
Canadian researchers are invited to submit health research projects which make use of available CLSA data. The selected projects will help find ways to improve the health of Canadians by better understanding the aging process and the factors that shape the way we age.
Researchers in all areas of health are invited to submit applications as the data available from over 50,000 Canadians covers various aspects of people's lives, including biological, medical, psychological, social, lifestyle and economic aspects. The research projects should help us understand how these factors, taken individually and in combination, have an impact in both maintaining health and in the development of disease and disability as people age. This funding opportunity is restricted to the currently available alpha numeric data from the CLSA
While this funding opportunity is focused on the CLSA data, linkages with data from any other data sets (e.g. environmental data) are encouraged.
The Canadian Longitudinal Study on Aging is an initiative of the Canadian Institutes of Health Research. This specific funding opportunity is a partnership with the Quebec Network for Research on Aging.
Join an information webinar
Choose a date and click "Add to my calendar":
Dr. Yves Joanette, Scientific Director, CIHR Institute of Aging, speaks about the CLSA and how the funded research can benefit Canadians.
Transcript

Many years ago, when CIHR was created and the Institute of Aging was created, the Institute Advisory Board of the Institute of Aging worked very hard with the first Scientific Director Réjean Hébert and with Professor Ann Martin Matthews on what would become the Canadian Longitudinal Study on Aging.

A lot of work has been done in order to offer the Canadian research community access to a set of data that would follow fifty thousand people over twenty years at the age of entry between forty-five and eighty-five years old.

Through the hard work of all those involved, and particularly the three main principal investigators, this has now become a reality, and 2016 is the first year where there is access to the Canadian Longitudinal Study on Aging data. So this is a platform for all Canadian researchers along with international colleagues if they want, to better understand the determinants of healthy aging and to understand what occurs in the trajectory of aging.

We're at the first point in time. There will be a collection of data every three years with a phone follow up every year and a half or so. Thirty thousand of those are people who went to a clinical data collection center to twenty thousand are followed at distance. But this is a really unique population-based, fully integrated snapshot of the health and wellness of people.

Lots of studies can be done with this and particularly trying to link between health indicators, family indicators, lifestyle, work style, and so on and so on. So there's a really large number of opportunities here – particularly, I would say, for early investigators, who could find in the CLSA data a lot of data for the first moment of their careers.

CIHR and the Institute of Aging, along with other institutes, are launching this funding opportunity to bring the attention of the Canadian research community towards this set of data and to encourage analyzing these data. Of course you don't need to be supported by this research opportunity to have access to the data – it could be from other grants –  but we wanted to really launch it and bring attention to it. We really hope that this is going to be the first of a long series of support and opportunities for the Canadian research community to really focus on what are the real determinants of health and wellness for this aging country and that in doing this it will be for the benefit of the health and wellness of our Canadian population and also all over the world.

So I invite you to really consider this funding opportunity. It's a great opportunity. Thank you so much.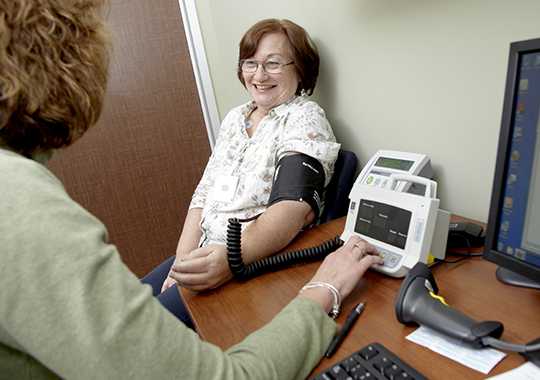 The CLSA has completed the first wave of data collection with the participation of over 50,000 Canadians between the ages of 45-85. This data is now ready and available for use by all researchers from different disciplines.
Photo courtesy of the Canadian Longitudinal Study on Aging.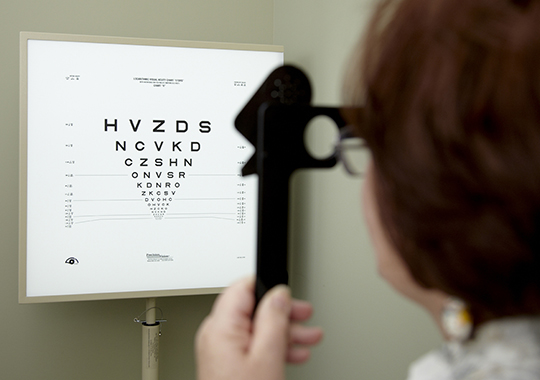 The CLSA is compiling biological, medical, psychological, social, lifestyle and economic aspects of people's lives data.
Photo courtesy of the Canadian Longitudinal Study on Aging.
All applicants are required to incorporate sex- and gender-based analysis (SGBA) into their projects (or justify why this is not possible). Applicants are also strongly encouraged to complete the Institute of Gender and Health's online competency module.
Approximately 15 grants of up to one year will be supported (up to $70,000 each).
Apply for funding today – deadline: August 30, 2016
Date modified: