Preventing diabetes overseas

Canadian researchers bring successful health awareness program to the Philippines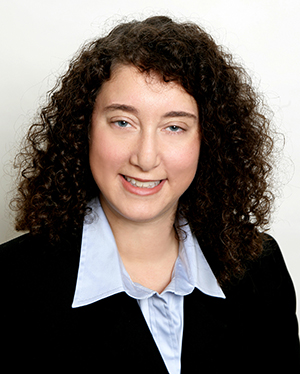 Dr. Lisa Dolovich
McMaster University
Researchers from McMaster University, Université de Montréal, the University of Toronto and Northern Ontario School of Medicine are working with researchers, health officials and community health workers to prevent diabetes in the Philippines.
They are doing so by adapting and testing a successful health intervention model first developed and now widely used to promote cardiovascular health awareness in Canada.
Diabetes is on the rise globally. The World Health Organization estimates that 422 million people around the world have diabetes. In 2012, WHO estimated that diabetes was directly linked to 1.5 million deaths – mostly in low and middle-income countries, like the Philippines.
Dr. Lisa Dolovich in the Department of Family Medicine at McMaster University and her team are working to reverse this trend.
They are studying the feasibility and effectiveness of using the Cardiovascular Health Awareness Program (CHAP) to improve diabetes awareness, prevention, early diagnosis and management in rural communities in the Zamboanga Peninsula, in the south west region of the Philippines.
The CHAP-P project is being carried out in collaboration with researchers at Aeteneo de Zamboagna University and experts from the Philippines' Department of Health.
"It's really important that we understand the health system in which we're introducing the intervention," says Dr. Dolovich. "How we organize health care in Canada will not always work in other countries."
Dr. Dolovich's colleague Dr. Ricardo Angeles, a member of the CHAP Team at McMaster, is playing an important role in bridging Canadian expertise and local perspective.
Dr. Angeles is a physician, public health epidemiologist, and former assistant dean of the Aeteneo de Zamboagna University School of Medicine in the Philippines. He completed his PhD in health research methodology at McMaster University where Dr. Dolovich was his supervisor.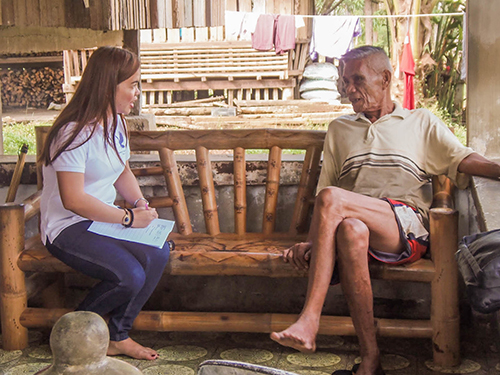 Lea Montigo, research assistant from Ateneo de Zamboanga University, working in the field.
The five-year project is co-funded by the Canadian Institutes of Health Research and Canada's International Development Research Centre under the Global Alliance for Chronic Diseases (GACD) diabetes programme.
The GACD is a partnership of the world's largest health research funding agencies that specifically addresses chronic non-communicable diseases in low-and-middle income countries. This project in the Philippines is one of 17 projects (involving 23 countries) supported by GACD under its diabetes programme.
"As someone born in the Philippines, I was pleased by the opportunity to visit the project barangays (villages) in Zamboanga and was inspired by the engagement of the project team with local health and government officials, often in unstable and dangerous environments," says Celina Gorre, Executive Director of the GACD. "Equipped with firsthand, local knowledge and the tools that the community health workers have through CHAP-P, I observed their potential to stem the diabetes epidemic. I'm looking forward to the results of the study, which may have far-reaching implication across the Philippines and indeed in other low and middle-income countries."
"It's a real privilege to work with our partners in the Philippines," says Dr. Dolovich, who plans to travel to the Philippines in June for meetings with her team. "We can learn a lot from them on how to carry out research and translate knowledge to communities."
Associated Links
Date modified: