Canada Graduate Scholarships to Honour Nelson Mandela

CIHR-funded recipients champion child health
In 2015, the Canadian Institutes of Health Research (CIHR) and the Social Sciences and Humanities Research Council (SSHRC) proudly awarded the first 20 inaugural scholarships to graduate students at the masters and doctoral levels in honour of the late Nelson Mandela, former President of South Africa and anti-apartheid leader.
These honourable mentions are in recognition of Mandela's legacy and pursuit of peace, democracy and freedom through learning. They were obtained based on research alignment with areas championed by the former President, including: national unity; democracy, freedom and human rights; leadership; children's participation in society; and children's health.
The recipients hail from institutions across the country and we invite you to meet them and learn more on their research. Read the news release.
CIHR Recipients
Jordana Waxman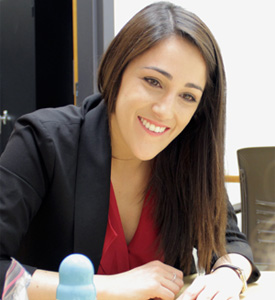 "I'm honoured that CIHR has recognized my important research on vulnerable infants in pain."
Jordana Waxman will conduct research on the topics of infant pain, distress and mental health at York University. Her study will examine how context and stage of development influence behavioural and physiological distress regulation among infants after immunization visits. This study will shed light on how pain-related distress can help to identify infants who are at risk for mental health issues, as well as help caregivers and health professionals detect these issues earlier in development.
Kelsey Huus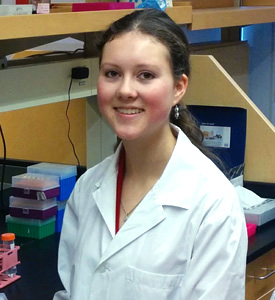 "This award allows me to study child malnutrition, an issue which is very meaningful to me and to Nelson Mandela's vision."
Kelsey Huus from the University of British Columbia will study child malnutrition. An intestinal disease that interferes with nutrient absorption, environmental enteropathy, may explain why feeding programs often fail in developing regions of the world. Her team is using mouse models to reverse the symptoms of the disease by combining nourishing diets and healthy gut bacteria with the overarching goal of addressing child malnutrition and reducing mortality rates.
Vanessa Babineau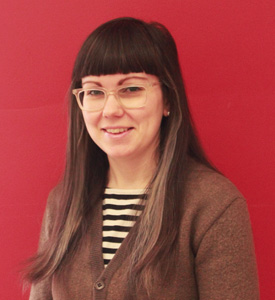 "This award allows me to study women's mental health during pregnancy and support efforts to improve the mental health of mothers and their children."
Vanessa Babineau will study how children self-regulate emotions, thoughts and behaviours. She will address the origins of childhood dysregulation by exploring risk factors such as maternal depression, genotypes, maternal caregiving and fetal exposure to psychotropic medication. This research encourages early prevention and intervention to improve the mental health of mothers and their children.
Camille Dugas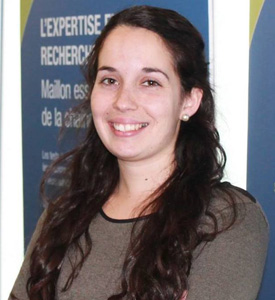 "I will work to improve children's health, in honour of Nelson Mandela."
At Laval University, Camille Dugas will explore how obesity and type 2 diabetes can be prevented in those who were exposed to gestational diabetes during fetal development. Gestational diabetes, or diabetes during pregnancy, is a known risk factor of both type 2 diabetes and obesity, and Camille will explore how breastfeeding and the timing and order of food introduction can reduce this risk.
Date modified: