Recruiting College of Reviewers Chairs
Outstanding candidates have been appointed as College Chairs. These Chairs will oversee strategies aimed at attracting and retaining outstanding peer reviewers. They will also ensure that the necessary frameworks are in place to provide peer reviewers with the relevant learning, mentoring, and support required to deliver fair and quality reviews.
Deadline to apply: March 7, 2016
Please Note: Individuals that have applied to be CIHR Institute Advisory Board Members are welcome to also apply to the College of Reviewers Chairs Expression of Interest.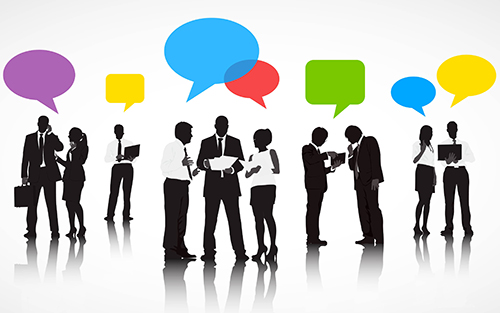 Expression of interest
Background
The objective of the College of Reviewers (College) is to establish an internationally recognized resource that achieves excellence in peer review across the entire breadth of the Canadian health research enterprise. The College aims to enhance peer review quality through implementing the following core functions:
systematizing reviewer recruitment to identify and mobilize the appropriate expertise for all funding applications
developing customized learning and mentoring programs to enhance the ability of reviewers to conduct consistent and fair reviews
designing and implementing quality assurance programs that support continuous improvement at all levels
establishing reviewer incentives and recognition approaches to promote the value of peer review services and to attract and retain strong peer reviewers
The College will be organized into expertise clusters that will be overseen by College Chairs and Associate Chairs whose collective expertise spans CIHR's entire health research and knowledge translation mandate. Through the implementation of the College, Canada will be better positioned to recruit, train, recognize and support a wide variety of experts required to meet our diverse peer review needs.
College Chairs
The role of the College Chair is to ensure that the peer review system supports the selection of the most innovative and cutting-edge proposals for research and knowledge translation, while continuing to be fair, well-managed and transparent. College Chairs will:
provide strategic guidance in the building of the College as an internationally recognized resource, including:

providing direction in defining and overseeing the College's action plan to enhance peer review quality
guiding continuous improvement across all College functions in support of peer review excellence

oversee College recruitment strategies and implementation plans, including attracting potential members to the College
ensure that frameworks, policies and activities relevant to learning, mentoring, recognition, membership and performance management are designed to enhance peer review quality and to retain strong reviewers
College Chairs will fulfill this leadership advisory role through the CIHR Chief Scientific Officer. Please see Appendix 1 for more information about the duties and responsibilities of College Chairs, as well as those for College Associate Chairs and Competition Chairs.
Appointments
CIHR is seeking applications to fill up to fourteen College Chair positions. These Chairs will be appointed by the CIHR Chief Scientific Officer based on the recommendations of an external nominating committee. The initial slate of Chairs will be made in a way that ensures:
sufficient diversity of health research and knowledge translation expertise to represent the breadth of the Canadian health research enterprise
a strong and effective leadership structure
diversity of membership in terms of demographic profile
continuity through initial staggered 2-4 year terms, renewable once for an additional three years
Candidates must be internationally recognized health leaders who have a strong understanding of their research and knowledge translation communities and a demonstrated commitment to advancing excellence in peer review. Candidates must also be experienced peer reviewers with knowledge of a variety of funding organizations. College Chairs need not be Canadian citizens or permanent residents of Canada, but should have some familiarity with CIHR and its programs.
Time Commitment
College Chairs will meet in person up to two times per year and through additional teleconferences. Expected time commitment is up to 6 days per year (including preparation and travel time).  Appointments are anticipated to begin May 1, 2016.
Compensation
Service as a College Chair is voluntary. College Chairs will be reimbursed at Government of Canada rates for expenses incurred to attend meetings but will not receive honoraria or other financial compensation.
How to Apply
Interested individuals are invited to express their interest through the submission of the following:
Personal statement (one page maximum) explaining your motivation for applying, describing what you would bring to the position, and stating that you have the ability to dedicate the necessary time. Primary and secondary CIHR Institutes that match your area of expertise should also be provided.
Curriculum Vitae (CV) in either of two possible formats:

Foundation CV using the Canadian Common CV system
Free-form CV in pdf format (including peer review experience)
Documents must be sent electronically to CIHR as a PDF by March 7th, 2016 to college@cihr-irsc.gc.ca.  
---
Appendix 1
Core roles involved in the stewardship of peer review quality
College Chairs
College Associate Chairs
Competition Chairs

Provide strategic guidance in building the College as an internationally recognized resource, by:

Working with the CSO to develop the initial slate of expertise clusters and appointments of College Associate Chairs
Defining and overseeing, with the CSO, the College's efforts to improve peer review quality
Guiding continuous improvement across the core College functions in support of peer review excellence

Attract College members and oversee recruitment strategies and implementation plans for the College
Ensure that frameworks, policies and activities are designed to enhance peer review quality and retain strong reviewers

Oversee targeted College recruitment strategies within expertise clusters to ensure a robust College membership base, by:

Identifying expertise needs in their areas of specialization
Supporting CIHR in recruiting appropriate experts to address these needs
Monitoring the recruitment process for their expertise cluster

Contribute to the development and oversight of implementation plans associated with learning, mentoring, recognition, quality assurance and performance management programs

Support application assignment and reviewer recruitment for specific competitions, by:

Supporting CIHR in validating reviewer application assignments
Supporting CIHR in recruiting appropriate reviewers to fill expertise gaps through fast-tracked recruitment if not within the College membership base (in consultation with relevant College Associate Chairs)

Monitor review quality and moderate discussions
Date modified: