POP News – Winter 2016, Volume 2, Issue 9
Table of contents
---
Message from the Scientific Director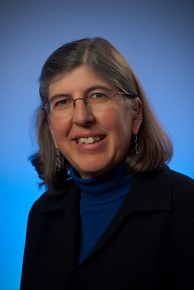 Welcome to the winter edition of the POP newsletter with updates and reflections from the population and public health research community. Our Institute's refreshed strategic plan will soon be posted on the CIHR website. Strategic priorities over the coming three years are: a) scalable population health solutions, b) equitable population health improvements and c) intersectoral action. These provide the basis for continued strategic investments, strong leadership, and partnered efforts.
In this newsletter, we feature reflections from two Canadian students who attended the ASPHER Young Researchers' Forum in Milan, Italy, which IPPH co-hosted, and share highlights from this year's Community-Based Primary Health Care meeting. Both meetings profiled the work of up and coming public and population health researchers.
Over the last few months, I have had the opportunity to represent IPPH at several public and population health conferences. These have included a session on intersectoral action at the Population Health Congress in Hobart, Australia; a presentation on capacity-building at the World Health Summit in Berlin; and an invitational workshop IPPH co-hosted in London with the National Institutes of Health Research (UK) which brought together Canadian and UK scientists to discuss a guidance document for consideration of context in population health intervention research. The Network meeting for the Global Alliance for Chronic Diseases (GACD) was held in Mexico City. This was the first year that we had both hypertension and Type 2 diabetes teams present. It was a vibrant meeting, which showcased excellence in implementation science around the globe. Three of the GACD board members (including Dr. Beaudet) were present for the event. The next GACD funding opportunity has been launched. It focuses on chronic lung disease. The International Development Research Agency is a partner and co-funder of this initiative.
Erica Di Ruggiero and Sarah Viehbeck participated in a workshop at the Bellagio Center, co-hosted by the CIHR-IPPH and UK Health Forum. The purpose of the workshop was to identify the common challenges in the area of conflicts of interests and public-private interactions for non-communicable disease prevention (NCD) prevention. Twenty participants from 14 countries took part. They represented research funding organizations, civil society, non-governmental organizations and the WHO/UN system. Workshop outputs planned include an annotated bibliography, peer-review articles, policy briefs and a workshop summary that will be posted on the Bellagio Center website.
We are also working on final preparations for the upcoming Sparking Population Health Solutions on April 25-28th, 2016. This invitational Summit will catalyze discussion about policies and programs in health and other sectors that aim to improve population health status and health equity in Canada and globally. Watch for upcoming opportunities to suggest 'catalytic questions" that will inform a forward looking research agenda.
Additionally, Sarah Viehbeck will be leaving her role as the Assistant Director (Evaluation and Strategic Initiatives) for the Institute to take the role of Team Lead, Evaluation with the Performance and Accountability Branch at CIHR effective January 18, 2016. On behalf of IPPH, I want to thank Sarah for her exemplary contributions to the work of our Institute over the last 5+ years and to several major CIHR initiatives and in particular, Pathways to Health Equity for Aboriginal Peoples. Sarah has provided strong technical and professional leadership for the evaluation of a number of important IPPH investments and our activities in public health ethics. Her collaborative team approach has been greatly appreciated. From all of us at IPPH, we wish you a healthy and productive 2016.
Lastly, I would like to formally announce that I will complete my second and final term as the Scientific Director of CIHR's Institute of Population and Public Health (CIHR-IPPH) at the end of July 2016. Over the coming months, CIHR-IPPH staff and senior CIHR management will work together to ensure that this leadership transition proceeds as efficiently and smoothly as possible. I am confident that the next Scientific Director will continue to provide the necessary vision and leadership to further build support for population and public health research. The President of CIHR has formally announced the CIHR-IPPH Transition. Please also refer to my personal message to the population and public health community.
All the staff at IPPH wishes you a very healthy and productive 2016.
Nancy Edwards
Third Annual Meeting of the Community-based Primary Health Care (CBPHC) Innovation Teams
The CIHR Institutes of Population and Public Health (IPPH) and Health Services and Policy Research (IHSPR) co-hosted the third annual Community-Based Primary Health Care (CBPHC) meeting on November 25th and 26th in Ottawa, Ontario. The meeting provided a forum for knowledge exchange, critical debate and collaboration between CBPHC Teams, salary awardees, decision-makers and partners.
The meeting began with a panel of decision-makers from across Canada who each spoke about what they need from CBPHC researchers to impact policy and practice. The resulting discussion underscored the importance and variability of health system contexts in Canada, and emphasized the value of engaging decision-makers and other key contacts early in the research process. This opening session set the tone for an informative and thought-provoking meeting.
Each of the CBPHC Innovation teams had the opportunity to present their key achievements to date, stimulating cross-learning amongst team members and sparking lively discussion about common challenges resulting from leading cross-jurisdictional research programs. All of the teams are progressing well, as they continue to develop or expand important partnerships with relevant research, policy and practice communities. Many of the teams have also secured additional funding to support new research projects within the scope of their CBPHC goals. The teams consistently highlighted cross-jurisdictional research "capacity building" as a notable success—in terms of establishing relationships within and outside of the health care sector. Many teams have engaged with community partners to facilitate the translation of their research into policy and practice decision-making. Further, in addition to including trainees in the research process—many attendees highlighted the importance of stable, strategic funding from sources such as the CBPHC Signature Initiative to enable such critical developments.
IPPH and IHSPR would like to thank all of the attendees for their thoughtful and enthusiastic participation.
To learn more about the 12 CBPHC Innovation Teams, visit CBPHC Signature Initiative.
Health Equity Interventions and Aboriginal Ways Tried and True Now Available on the Canadian Best Practices Portal!
(Submitted by the Public Health Agency of Canada)
The Canadian Best Practices Initiative is pleased to announce the launch of two new features on the Portal — a new intervention category focused on health equity and the Aboriginal Ways Tried and True Framework.
Health Equity Interventions
The health equity category features equity-sensitive interventions in chronic disease prevention and health promotion. In addition to meeting the requirements for promising or best practices, these interventions also demonstrate positive impacts on health equity through action on the social determinants of health.
To begin, we have populated the health equity category with interventions that focus on mental health promotion and healthy weights. More interventions in other topic areas, including family violence prevention, will be posted in the coming months. Eventually all promising and best practices meeting the criteria will be labelled with a special icon and will be searchable using the Portal's search engine. Health equity refers to the absence of avoidable or modifiable differences in health among populations or groups defined socially, economically, or geographically. These measurable health differences arise from underlying levels of social advantage/disadvantage, show a consistent pattern across the population, and are considered to be unfair. Equity-sensitive interventions can support the integration of health equity objectives across a wide spectrum of program, policy, and practice decisions.
Aboriginal Ways Tried and True (WTT) Framework
The new Ways Tried and True: Aboriginal Methodological Framework for the Canadian Best Practices Portal is a unique approach to seek out and identify effective Aboriginal health promotion and chronic disease prevention interventions within a cultural context that respects First Nations, Inuit and Métis traditional approaches to health and wellness. The Framework includes the new assessment tool and criteria used to assess good public health practices in Aboriginal communities.
Currently, there are 14 interventions posted on the Ways Tried and True web page, covering topic areas such as mental wellness and strong healthy bodies. More interventions in other topic areas, including family violence prevention, will be identified, assessed and posted in the coming months.
Health promotion and chronic disease prevention interventions can be nominated for possible inclusion on the Canadian Best Practices Portal. Access the nomination page to nominate a new intervention.
To learn more about the Framework or to obtain a copy, please contact:
Nina Jetha, Manager, Canadian Best Practices Initiative
Susan Courage, Senior Nursing Advisor, Canadian Best Practices Initiative
* To receive regular updates on the Canadian Best Practices Portal, subscribe to the Portal newsletter.
Student Corner: ASPHER's Young Researchers Forum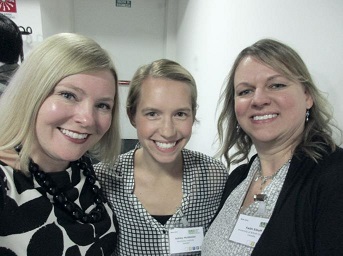 Ashley McAllister
ashley.mcallister@ki.se
I had the privilege of participating in ASPHER's Young Researchers Forum (YRF) during the 8th European Public Health Association (EUPHA) Conference in Milan (October, 2015). My participation in the forum coincided with starting a postdoctoral position in the Equity and Health Policy Research Group at the Karolinska Institute in Stockholm, Sweden. I was awarded a CIHR Travel Award to attend and it was a great opportunity to introduce my post-PhD self. I presented a poster based on findings from an EU-funded project I provided policy analysis on entitled Developing methodologies to reduce inequalities in the determinants of health (DEMETRIQ). The YRF provided me the opportunity to engage with senior scholars about my research; getting advice for areas for improvement. As a bonus, I was one of three winners of the prize for best poster!
Conferences can be overwhelming and intimidating especially for early career researchers and EUPHA is no exception. It is one of the largest conferences of its kind in Europe with over 1,500 attendees. However participation in the YRF (and winning the poster prize) made me more visible during the conference – running into people I met during the YRF and chatting during the breaks – lead to networking opportunities. I connected with other Canadian researchers that participated in the YRF, building my network of Canadian contacts. I also connected with a researcher from the National Institutes of Health in the US. As a result, we are collaborating on a workshop proposal for next year's EUPHA conference. Without a doubt, participation in the YRF enriched my overall experience at EUPHA and I highly recommend other early career researchers to take part.
Faith Eiboff
faith.eiboff@alumni.ubc.ca
I was given the opportunity to present my doctoral research at the 7th ASPHER Young Research Forum, an annual pre-conference event of the European Public Health Association (EUPHA) Conference held in Milan (October, 2015). The event was an important opportunity to share high quality research with key senior colleagues in public health and peers representing the European Union (EU), Canada, and a number of other countries including Japan and Colombia. The Forum closed with two moving presentations that highlighted human rights issues in public health including medical neutrality in the Ukraine, and legal aspects of patient care among people living in poverty in Armenia -- an important reminder of the cross-border work being conducted around the globe.
For me, the Forum and EUPHA Conference presented an opportunity to situate issues of homelessness in the European context, particularly in light of the current refugee crisis in the EU. Two personal highlights included meeting with one of the ASPHER Forum presentation judges, Dr. Laurent Chambaud, Dean, École des Hautes Études en Santé Publique (L'EHESP) in Rennes, France, who was very encouraging in connecting me with researchers conducting large homeless surveys in Paris. Dr. Ted Tulchinsky, Braun School of Public Health and Community Medicine, Hebrew University-Hadassah in Jerusalem, Israel and Deputy Editor of Public Health Reviews, encouraged me to submit my work to a future special issue focusing on women. My doctoral research to date is examining homelessness, violence and trauma among women from a public health perspective in the Canadian context. Attending the ASPHER Forum and EUPHA Conference has clearly increased my potential for international collaborations as I proceed with my work.
Date modified: