Ms Tina Ceroni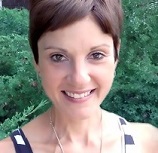 Affiliation
Member of the Board of Directors of Clinical Trials Ontario (CTO)
Committee membership
Stem Cell Oversight Committee
Biography
Tina Ceroni brings extensive first-hand experience, both as a patient and clinical trial participant, and has recently been appointed to the Board of Directors for Clinical Trials Ontario. She is also a strong patient advocate for stem cell research and patient engagement and has worked closely with the Ontario Institute of Regenerative Medicine, The Canadian Stem Cell Foundation as well as the Council of Academic Hospitals of Ontario.
At the age of 28, Ms. Ceroni was diagnosed with a rare and serious neurological disease called Stiff Person Syndrome. There is no known cure.
After struggling for years with debilitating symptoms such as painful muscle contractions in her whole body and difficulty breathing, Ms. Ceroni received a stem cell transplant in a clinical trial at The Ottawa Hospital under the leadership of Dr Harold Atkins.
Just over four years later, she is in remission and symptom free.
Tina Ceroni is the founder of a not-for-profit organization called Share a Cell, which aims to raise awareness and funds for stem cell research and rare diseases.
She works as a kinesiologist at Trillium Health Partners, is the owner of a personal training, fitness and consulting firm, and has volunteered in the past at Princess Margaret Cancer Centre supporting patients undergoing stem cell transplants.
Date modified: