IHSPR Newsletter – December 2015
Table of Contents
---
Message from Dr. Robyn Tamblyn, IHSPR Scientific Director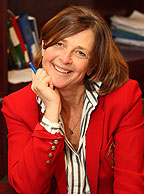 We are entering into an exciting new era in the field of health services.
The Strategy for Patient-Oriented Research (SPOR), has launched the pan-Canadian SPOR Network in Primary and Integrated Health Care Innovations (PIHCI). This national network of provincial and territorial networks will focus on solution-oriented research for individuals with complex needs and high-system usage, a vulnerable subpopulation that accounts for a substantial proportion of health care expenditures. The PIHCI Network aims to foster a new alliance between research, policy and practice to create a dynamic and responsive learning health system that can accelerate new knowledge about the upstream determinants and effective management of patients with complex health problems.
A key ingredient for a learning health system is having innovative researchers and clinicians. We need to help foster the next generation of researchers with the skills to partner in health system learning and transformation. This fall we launched a new award to support clinical leaders who need protected time to engage in research that is relevant and responsive to the health system in which they work. The Embedded Clinician Researcher Award is a new and unique opportunity for these leaders with a vision for change, the collaborative skills to facilitate implementation, and the research capacity to develop a programmatic approach to scientific investigation.
As part of our ongoing eHealth Innovations Initiative, there is an opportunity for international collaboration between Canadian and international researchers with the Active and Assisted Living Programme (AAL). CIHR has become the official new Canadian member of AAL which will allow all Canadian teams to partner with those in the European Union. The next call for proposals will be launched in February 2016: "Living well with dementia". The aim of this call is to support innovative, transnational and multi-disciplinary collaborative projects that use eHealth technologies to provide support for independent high quality living for patients and their families who are living with dementia.
Finally, we will be officially launching the IHSPR 2015-2019 strategic plan in the coming weeks. The Canadian Alliance for Health Services and Policy Research Asset Map, and the Vision and Priorities that emerged from this deliberation informed our own vision and strategy, as did the CIHR Roadmap and SPOR initiatives.
We are pleased to be working on these key projects and priorities in the field of health services and look forward to continuing their advancement and success.
Robyn Tamblyn
Follow me on Twitter!
Barer-Flood Award Winners
The CIHR Institute of Health Services and Policy Research (CIHR-IHSPR) is pleased to announce that Dr. Julio S.G. Montaner and Dr. John Lavis are the co-recipients of the 2015 Barer-Flood Prize in Health Services and Policy Research.
The award's review committee received nominations for many outstanding professionals and researchers from across the country. Dr. Montaner was named co-recipient in recognition of the incredible contributions he has made over his career across multiple health pillars by revolutionizing HIV treatment and championing public health policies and access-to-care. Dr. Lavis was named co-recipient in honour of his career dedicated to supporting the use of high-quality research evidence in health systems decision-making.
In addition to receiving a prize of $25,000, Drs. Montaner and Lavis will be honoured at the Federal, Provincial and Territorial Health Minister's Meeting in Vancouver on January 20, 2016.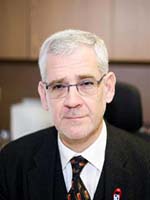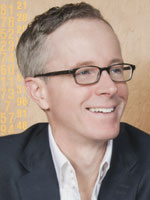 Funding News
Update on 2016 Project Grant 1st Live Pilot Competition
Registration to CIHR's first Project Grant live pilot competition will take place between November 16, 2015 and January 18, 2016.
Applicants will not be able to change the summary of research proposal and the list of all participants after the registration deadline. This information will allow us to secure the most appropriate expertise for high quality review of all applications within the competition timelines. The summary of research proposal will enable us to match expertise for peer review. The list of all participants will enable conflict checking for potential reviewers.
Please visit the CIHR website to see the complete registration instructions and to read more about the 2016 Project Grant 1st live pilot competition.
Funding Opportunities
Application deadline: March 3, 2016
Anticipated funding start date: May 1, 2016
Funding per award: Up to $75,000 per year
Award duration: Up to 4 years
Funds available: Up to $4,500,000 is available to fund up to 15 awards
To enable health care innovation, clinical leaders need support, particularly those leaders with a vision for innovative change, the collaborative skills to facilitate implementation, and the research capacity to develop a programmatic approach to scientific investigation.
To this end, the specific objectives of this funding opportunity are to:
Provide salary support to clinician researchers working in a health system setting enabling them to conduct original research that is relevant and responsive to the health system where they are embedded.
Contribute to generating a strong cadre of clinician researchers across the country that will play a role in transformative change and act as role models and mentors for a cadre of new health professional scientists.
The Embedded Clinician Researcher Salary Award is designed for all early and mid-career regulated health professionals that are clinicians first but need protected time to engage in research that is critical to advancing change.
This award will help to protect 50% of the applicant's time for research, for up to 4 years. To be eligible for the award, applicants must provide a written commitment from a health system organization partner (such as a regional health authority or a community hospital) to contribute $25,000 (cash) per year towards salary costs and $50,000 (cash or in-kind) per year towards research costs over the award duration.
IHSPR will be hosting an informational webinar about this award:
Funds available: $10,000 for one grant
Grant duration: One year
Application deadline: February 26th, 2016
This award is intended to recognize published research that has significantly contributed to the advancement of the field of health services and policy research in Canada. IHSPR will consider articles related to:
Research that demonstrates a clear impact or potential impact on policy or practice (e.g., decision maker uptake, change management for improved practice);

Or

Research that breaks ground in the way health services or policy research is conducted (e.g., innovations in methodology, novel theory or application of theory, new approaches to existing problems).
Funds available: $3,000 for approximately three grants
Maximum amount per grant: $1,000
Grant duration: One year
Application deadline: February 26th, 2016
The Rising Star Award is dedicated to supporting graduate students and post-doctoral Fellows and to recognizing the research excellence and knowledge translation initiatives of these emerging health services and policy researchers at an early stage in their career. Up to three Rising Stars are awarded each year. The specific objectives of the award are to:
Recognize the excellence of Canadian research and innovative knowledge translation (KT) initiatives of graduate students (e.g. M.D., M.A., M.Sc. and PhD) and post-doctoral fellows studying health services and policy research;
Recognize research and/or KT contributions for which a graduate student or post-doctoral fellow has had primary responsibility;
Promote careers in health services and policy research.
Expression of Interest (Phase 1): December 15, 2015
Application Deadline (Phase 2): October 18, 2016
The Canadian Institutes of Health Research (CIHR), the Netherlands Organisation for Health Research and Development (ZonMw) and the Dutch Arthritis Foundation (Reumafonds) are pleased to announce a joint initiative: the Canada-Netherlands Personalized Medicine in Immune Mediated Inflammatory Musculoskeletal Disease Network, aimed at developing personalized pharmacotherapy approaches to medicine for immune mediated inflammatory musculoskeletal diseases through the research potential of multiple population-based patient cohorts in Canada and the Netherlands.
Funds available – $8,080,000 for one network
Funding duration – Five years
News
2016 CAHSPR Conference Call for Abstracts
Abstract submission due: Friday, January 15th, 2016
2016 Call for Abstract Guidelines [ PDF (282 KB) - external link ]
The Canadian Association for Health Services and Policy Research is now accepting online submissions of abstracts for:
Oral Presentations
Poster Presentations
Panel Presentations
CAHSPR's annual conference is Canada's largest gathering of health care policy makers, managers, researchers, students and stakeholders. Held at a different location every year, it is attended by 600+ delegates annually. Don't miss out on the chance to feature your work.
2016 Health Systems Research Symposium Call for Abstracts
Abstract submission due: March 20, 2016
Health Systems Global organizes a symposium every two years to bring together its members with the full range of players involved in health systems and policy research. The Symposium invites abstracts for organized sessions and individual presentations, linked to the following sub-themes:
Enhancing health system resilience: absorbing shocks and sustaining gains in every setting
Equity, rights, gender and ethics: maintaining responsiveness through values-based health systems
Engaging power and politics in promoting health and public value
Implementing improvement and innovation in health services and systems
New partnerships and collaborations for health system research and development
Future reciprocal learning and evaluation approaches for health system development
Other
Abstracts in a given sub-theme may address any of the Symposium's traditional "field-building dimensions":
Cutting-edge research
Innovative research approaches and measures
Novel strategies for developing capacity
Learning communities and knowledge translation
Innovative practice in health systems development.
Funding Decisions
Learn about CIHR funding decisions
Events
Date: January 25, 2016 2:30PM - 3:45PM EST
Instructor: Pierre-Carl Michaud
Venue: CRDCN Online Webinar
Registration Deadline: January 20, 2016
Announcements
2016 Project Grant 1st live pilot competition
Registration to CIHR's first Project Grant live pilot competition will be open from November 16, 2015 to January 18, 2016. The complete registration instructions are now available.
Dr. Samuel David, a researcher from the Research Institute of the McGill University Health Centre received the 2015 Barbara Turnbull Award for Spinal Cord Research at the 2015 Tator-Turnbull Symposium event on November 13, 2015. This annual prize is supported through a partnership between the Barbara Turnbull Foundation, Brain Canada, and the Canadian Institutes of Health Research (CIHR).
CIHR Foundation Grant Recipients
Improving Care in the Emergency Department
Dr. Ian Stiell – CIHR Foundation Grant Recipient
Millions of Canadians seek care in emergency departments every year. But are they receiving the most effective care possible? According to Dr. Ian Stiell, the answer, in many cases, is no. With his Foundation grant, Dr. Stiell, from the Ottawa Hospital and the University of Ottawa, will continue his efforts to improve emergency and pre-hospital care for patients – particularly patients with common conditions, such as heart disease. He will develop and evaluate clinical decision rules to help doctors determine when emergency department patients should be admitted to the hospital for more extensive care.
Understanding the causes of type 2 diabetes to treat it more effectively
Dr. Marc Prentki – CIHR Foundation Grant Recipient
To date, no cure has been found for type 2 diabetes, the most common form of this chronic disease which affects nearly 2.5 million Canadians. Marc Prentki's research seeks to understand how the functioning of the cells of the pancreas is disrupted when this disease occurs. With his foundation grant, he hopes to find a medication that will increase insulin production and re-establish a balanced energy state in patients with type 2 diabetes.
Developing a more complete picture of arthritis in Indigenous communities
Dr. Cheryl Barnabe – CIHR Foundation Grant Recipient
Dr. Cheryl Barnabe, a Métis clinician and researcher at the University of Calgary, is exploring why arthritis appears to disproportionately affect Indigenous communities, and what can be done to reduce these disparities. With her Foundation Grant, Dr. Barnabe will focus on one issue in particular: access to appropriate health care.
Research Profiles
Currently, there is no cure for Alzheimer's disease or dementia-related illnesses. But there is hope – lots of hope. It's what powers caregivers who dream of a major breakthrough such as a new drug discovery to delay or modify symptoms. Watch videos to see caregivers and families talk about the impact of Alzheimer's and dementia and to hear about the importance of research.
Got good news?
Are you a CIHR-funded investigator driving innovative health services and policy research? Have you recently been published in a peer-reviewed journal? Then we want to hear from you!
Send us a research project abstract and a short summary (500 words max) of your latest game-changing outcomes and impacts for a chance to be featured in the IHSPR newsletter or website! Forward us your information to info.ihspr@mcgill.ca.
Contact Us
Stay up to date with IHSPR activities! Contact staff, follow SD Robyn Tamblyn on Twitter and follow us on YouTube.
Date modified: